In a move that has sent shockwaves through the entertainment industry, the Screen Actors Guild-American Federation of Television and Radio Artists (SAG-AFTRA) has approved a strike for the first time in 43 years. The decision has brought the $134 billion American movie and television business to a grinding halt, with actors demanding better pay and protections against the growing influence of technology in the industry.
The union, which represents 160,000 actors, had been negotiating with studios over a new contract for months. However, talks collapsed over concerns about streaming services and the increasing use of artificial intelligence in productions. The strike comes after screenwriters walked off the job in May, and Hollywood actors joined them on picket lines for the first time in 63 years on Friday, chanting outside major studios with calls for higher streaming-era pay and curbs on the use of artificial intelligence.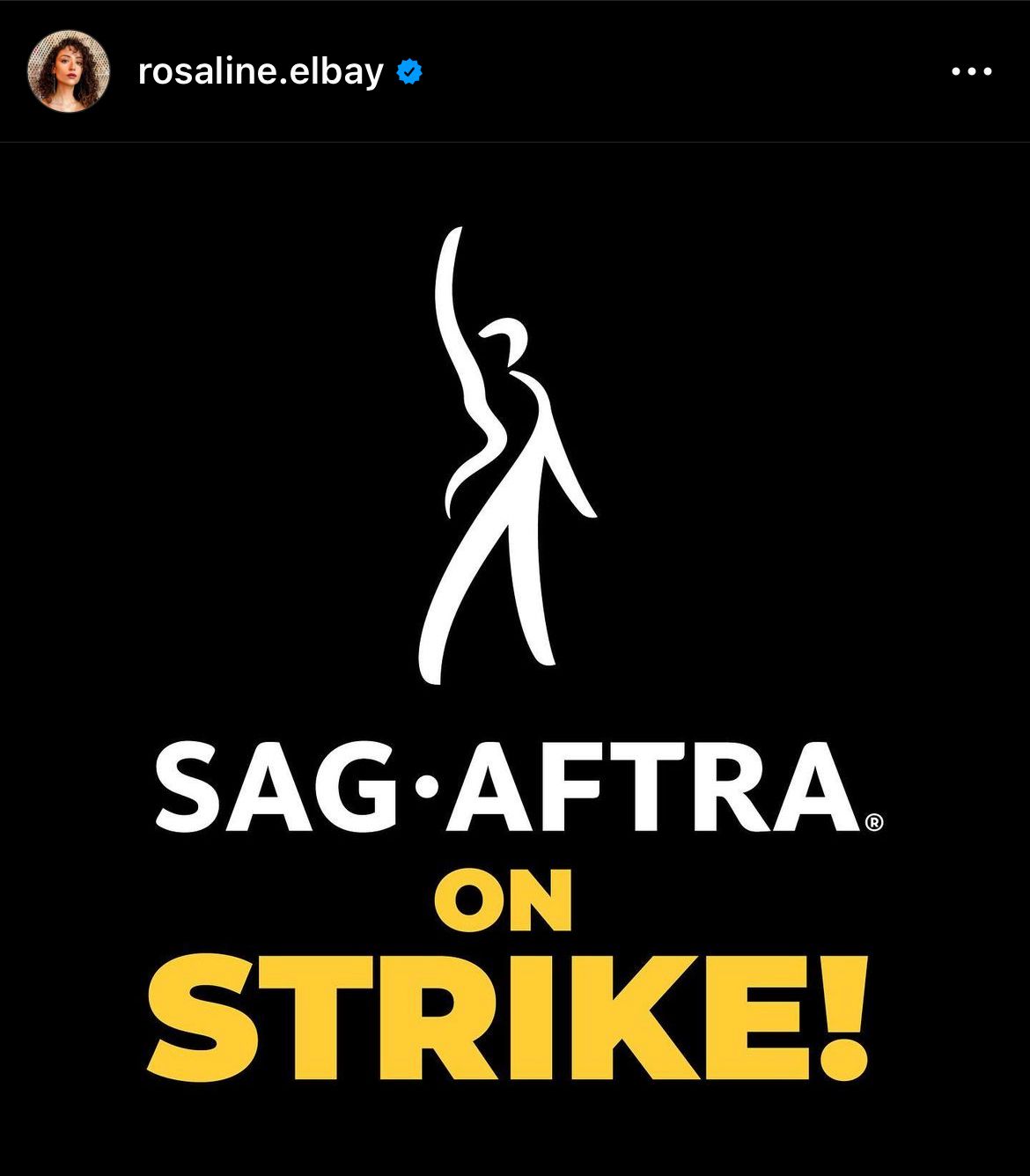 The strike has garnered support from actors across the industry, including Egyptian actress Rosaline El bay, who starred in Netflix's 'Kaleidoscope' and Hulu's 'Ramy', who took to Instagram to share her disapproval of the current situation. Elbay posted a story on her platform stating that SAG-AFTRA members have to make $26k a year to get health insurance and that 87% of the union members don't qualify, highlighting the dire situation many actors face in the industry.
The strike has also affected high-profile events, with the highly anticipated film "Oppenheimer" starting its London premiere an hour earlier than planned to allow its cast to walk the red carpet before any strike was called. However, before the film was shown, its director, Christopher Nolan, announced that its stars had left the building in solidarity with their fellow actors.
"Unfortunately, they're off to write their picket signs for what we believe to be an imminent strike by SAG," Nolan told the audience, referring to SAG-AFTRA. With the entertainment industry facing a reckoning, it remains to be seen how long the strike will last, and what it will mean for the future of Hollywood.
WE SAID THIS: Don't Miss…Egypt's Ramy Youssef Stars In A Frankenstein-Inspired Film "Poor Things" Alongside Emma Stone