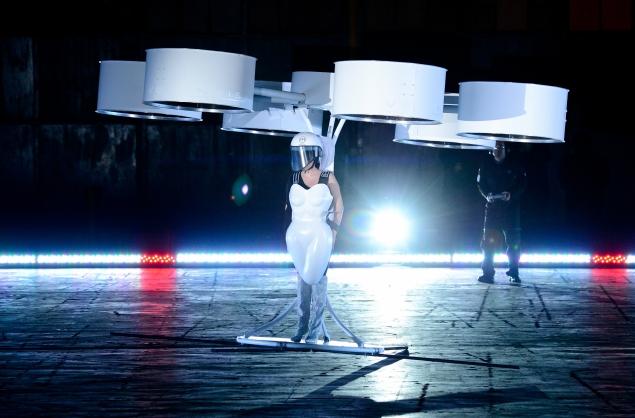 Lady Gaga's album release party artRAVE took place this week in New York and featured performances of all the tracks on the album, a massive sculpture of herself and multiple wardrobe changes, including a flying dress made with hovercraft technology.
Britney's new TV documentary I Am Britney Jean will air in December on E!, days after the release of her new album of the same name. The documentary will show behind-the-scenes footage of Brit's process while recording the album and preparing for her upcoming Las Vegas residency.
Mariah Carey accidentally uploaded the wrong version of her new single "The Art of Letting Go" onto her Facebook page this week, followed with the correct version and a very long self-proclaimed '20-page "diva in distress" thesis'. Needless to say, the track is classic Mariah (read: amazing).
Lily Allen is the new face of modern feminism and the result is hilarious; check out her new single "Hard Out Here":
Imagine Dragons head to the moon in "On Top of the World":
And here is Drake's very long "Worst Behavior" video, featuring his dad:
Taylor Swift performed at the Victoria's Secret fashion show alongside Fall Out Boy and looked like this: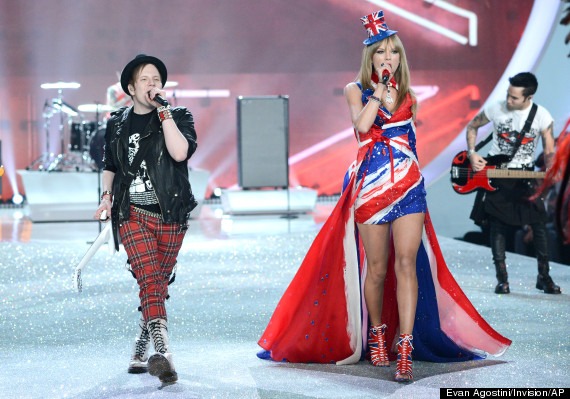 Miley's still in the news for her admittedly great cover of Lana Del Rey's "Summertime Sadness" and for identifying herself as "one of the biggest feminists in the world" because she teaches women to "not be scared of anything"… which is all fine and good until she claims that nudity in music videos ain't no big deal because "guys get to show their titties on the beach, why can't we? I don't understand the double standard of life." Oh, Miley.

And R. Kelly continues to work with every relevant pop star under the sun; look out for his new R&B duet "PYD (Put You Down)" with Justin Beiber next week.
WE SAID THIS: Check out this week's Eargasm, which features Rihanna's new video "What Now".