With no prior announcement, Beyoncé released a new self-titled "visual" album comprised of 14 tracks and 17 videos. The album sold 80,000 copies in three hours, temporarily crashed iTunes and, according to Mashable, was mentioned on Twitter 1.2 million times in just 12 hours after its release. "I didn't want to release my music the way I've done it," said Queen Bey in an accompanying statement "I am bored with that. I feel like I am able to speak directly to my fans."
Here are some of our favorite moments:
Shot in Rio, "Blue" features her daughter Blue Ivy both in the video and on the track itself.
On "Heaven", which fans are speculating may have been written about her miscarriage, she (looks beautiful while she) cries and gets a cross tattooed on her chest.
"Blow" features her sister Solange and some serious disco gear, and on Frank Ocean collaboration "Superpower" she teams up with Destiny's Child bandmembers Kelly Rowland and Michelle Williams.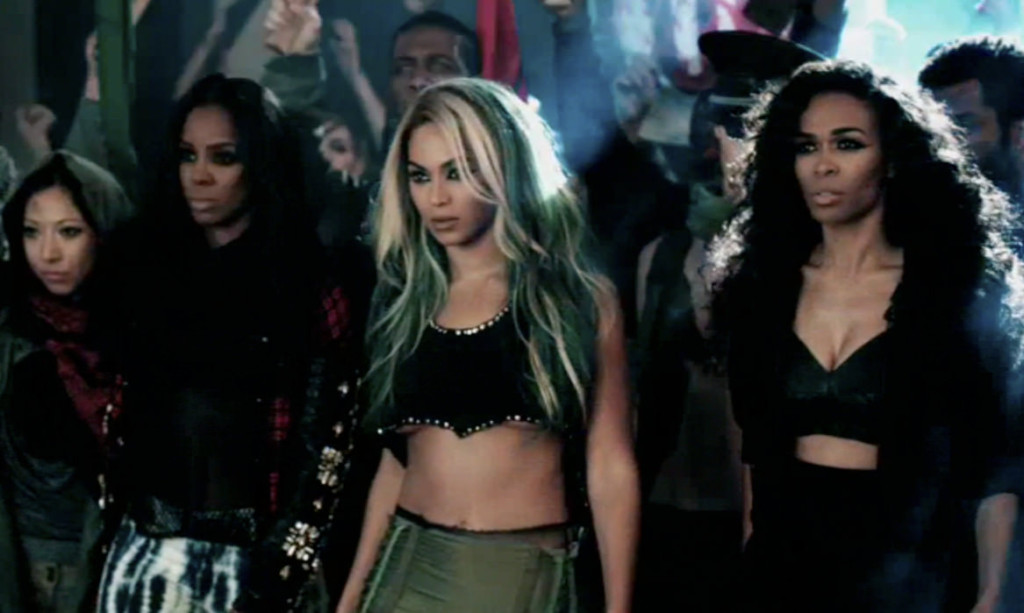 Jay Z raps on "Drunk in Love" and smokes cigars in "Partition" where she dances in a cage and, um, does some other stuff.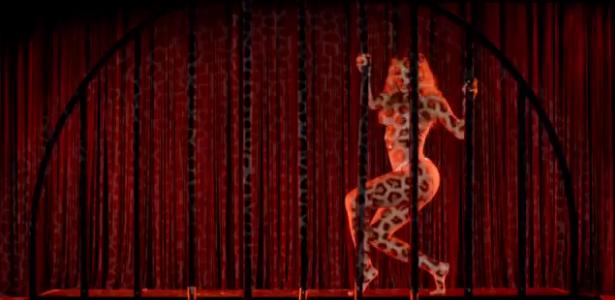 And if you've always wanted to see Beyoncé wax her upper lip, now you can on "Pretty Hurts", which was written by Sia.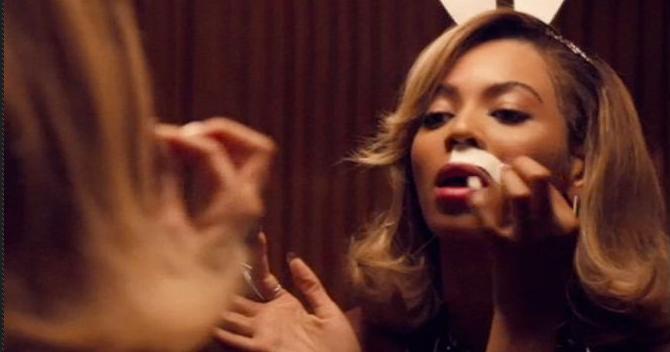 Erykah Badu has been selected as the new face of Givenchy's Spring 2014 line. Designer Riccardo Tisci described Badu as an icon, adding "She's one of the most stylish women I've met in my life. She's got such a good sense of proportion, of colors."
Susan Boyle has been diagnosed with Asperger's Syndrome, a form of autism. She has stated that she suffered from learning difficulties as a child and been told that they result from brain damage, and expressed relief regarding her diagnosis.
Rebecca Black is back with a new song, and you'll never guess what it's called:
Britney marks her territory with "Perfume":
And Avicii expresses some serious American values for a Swedish guy on "Hey Brother":
YouTube has announced the top trending music videos of the year, and the results are just as you'd expect: Psy leads with "Gentleman", and both the second and third positions go to Miley Cyrus for "Wrecking Ball" and "We Can't Stop". The top 10 list also includes Katy Perry, Pink, Robin Thicke, Rihanna and Selena Gomez.
Metallica became the first band to hold concerts on all seven continents after their performance in Antarctica last week. They played ten songs for an audience of 120, transmitting sound through headphones since any amplification would have affected the surrounding environment.
Prince is set to appear on the Super Bowl episode of New Girl in February, where he will play himself. This will be his first appearance on a sitcom.
WE SAID THIS: Don't miss this week's Eargasm: All Hail Sharam Jey.