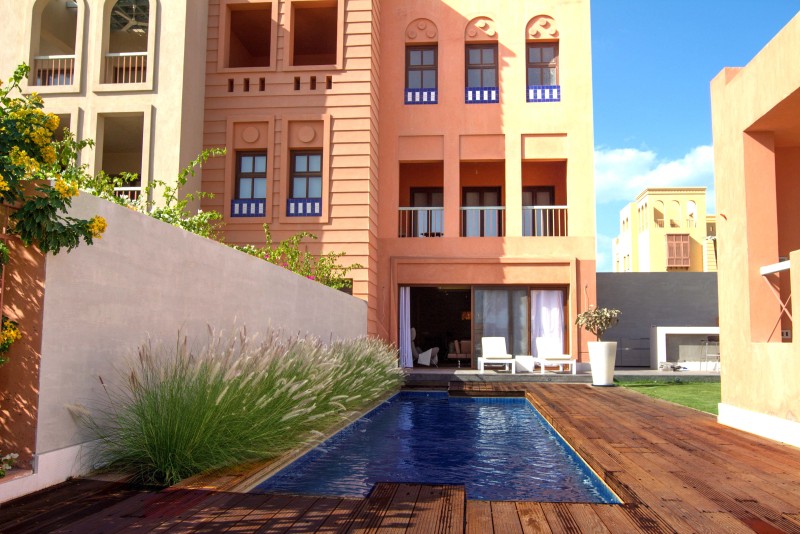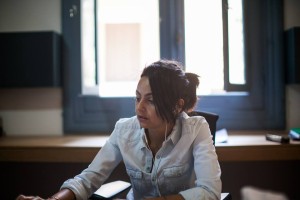 After studying the art of design in Milan and Washington, D.C., Yasmina Makram is blossoming her talents and technique across Egypt. We caught up with her to discuss everything from personal inspiration to design in the region.
What inspired you to start a design business in the Middle East?
Having been born and raised in Egypt, this part of the world is where I feel most at home. Design, functionality and aesthetics have been undermined in the past few decades, especially in a country like Egypt, and I thought I had a chance to try and change that, alongside many other designers and artists who are much more exposed to the outside world than any of the previous generations.
At our studio, we are trying to create an interdisciplinary design platform that encompasses product, interior and architectural design. The aim is to attract young designers to come and experiment with their ideas and visions.
What era and/or region would you say has inspired your practice?
Well I studied design in Milan, so I can't help but feel inspired by all the Italian design masters and icons. I also feel very inspired by the design movement that's taking place in Brazil. I love how their beautiful land is inspiring them and love their use of materials. Of course, cities like New York City and Paris remain as perennial destinations for one to reboot and get inspired.
How has your style evolved over the years?
I find it very difficult to answer that question for now, as I am still discovering it myself. What I can say is that the studio focuses on the conceptualization phase of the project, meaning that we pay a great deal of time in the research phase of the project, studying the relations between context, function, environment and culture. Our style is our work process, which is the most important thing that makes a project identifiable from another.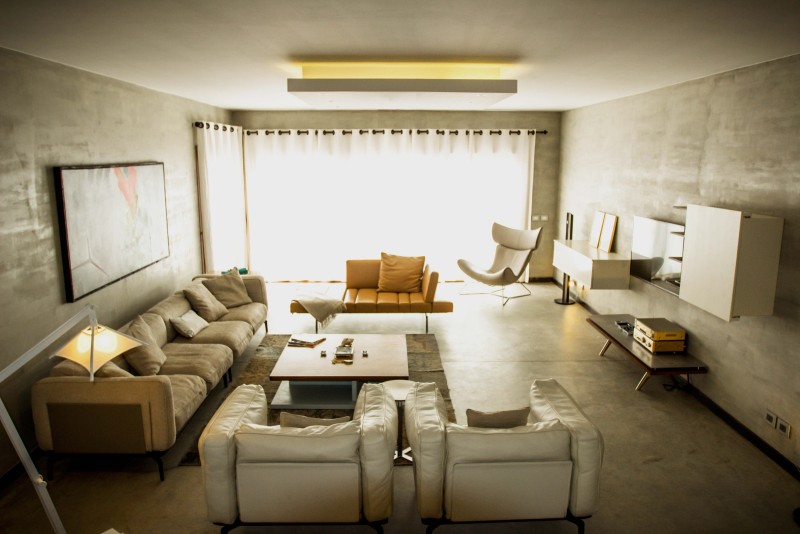 What is the most common mistake you've found Arabs make when approaching design?
Well, the good things have to be said first: We have incredible talent in the region, but we just don't know how to properly develop it. Our region is full of heritage and history, which gives us a variety of stories and tools to work with. Unfortunately, we don't push those ideas to their limits. I find that we need to focus more on the reinterpretation and modernization of our work.
With a job that requires a well of creativity, where do you turn for a refresher on inspiration?
As anyone who lives in Cairo would tell you, I try to get out. Going to the beach where one can recharge is always a great method and thank God we have great weather year round. Visiting new places. Going to art exhibitions, following fashion, going to the cinema, being outdoors, meeting new people, eating different cuisines is all healthy for the creative brain. And, of course, devouring magazines. Images, images, images.
Which industry buff living or dead would you love to work with?
So many… Le Corbusier, Gio Ponti, Oscar Niemeyer, Reem Koolhaas, Antonio Citterio, Paola Navone, Hedi Slimane… the list goes on.
What advice would you give to aspiring designers?
To sketch, sketch, sketch. Something I need to do more often.
WE SAID THIS: Follow Yasmina on Facebook and Twitter and check out her website here.