For years, a debate about video games triggering aggressive behavior has lingered. Once a shooting incident takes place, everyone can't help but wonder if teens and adults are encouraged to act out in ways that mimic game-related violence. It is a common belief that games desensitize humans to aggression where they expect to be rewarded for violent behavior.
Is there scientific proof condoning video games?
Many studies have failed to find a link between games and a change in behavior. In 2011, the U.S. Supreme Court ruled that research did not find a clear connection between violent video games and aggressive behavior, adding that any impacts due to video games are nearly impossible to distinguish from the effects of other media, like cartoons and movies.
A 2014 study published in Psychology of Popular Media Culture found that 90% of pediatricians and 67% of parents agreed or strongly agreed that violent video games can increase aggressive behavior among children. A joint statement by six leading national medical associations, including the American Medical Association and American Psychological Association, stated, "over 1,000 studies; including reports from the Surgeon General's office, the National Institute of Mental Health, and numerous studies conducted by leading figures within our medical and public health organizations, our own members, point overwhelmingly to a causal connection between media violence and aggressive behavior in some children."
Another meta-analysis published in 2018 found a small increase in physical aggression among adolescents and preteens after playing killing video games. However, some consider the research flawed as it measures the frequency of aggressive thoughts or language rather than real-life physically aggressive behavior as hitting or pushing.
Have there been similar violent incidents amongst Egyptian teens?
Last year, a 16-year-old Alexandrian student stabbed his chemistry teacher to death at her home, while impersonating his PUBG character. The incident led Ahmed Badawy, MP and Head of the Communications and IT Committee, to announce his plans on urging the National Telecommunications Regulatory Authority to remove the game from Google Play.
It's not just the Egyptian authority that has expressed concern; Gujarat, a western state in India, banned the game over concerns that it's addictive and violent. Ten students were just arrested this week for playing PUBG on their phones. In February, a local minister in Gujarat described it as a "demon in every house" due to its addictive and violent nature, according to The Times of India.
So, what should parents do?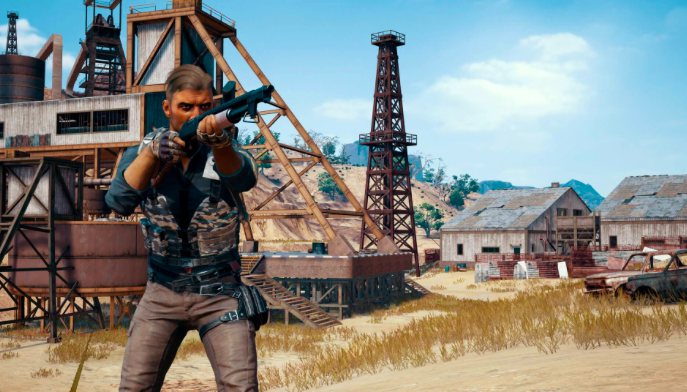 Let's all agree that the New Zealand shooting is a terrorist attack caused by racism and Islamophobia. The method of live documentation of the shooting is, without doubt, a horrific scene from a video game. Whether games gave him directorial inspiration or not, the footage is a red flag on everything our kids are exposed to.
As a parent, I would prefer to keep my children away from human-killing video games. Honestly, shooting games have been around for decades, and terrorism and psychopathic behavior are nothing new to humanity. Yet, the Internet and social media are factors that haven't been around for that long. It is almost impossible to keep teens and young adults in a safe bubble when hate, racism, and extremist ideologies spread with the speed of light on social media. The world has become incredibly toxic and scary, and people are shameless of their hate.
I say keep the kids away from violent video games, movies, TV ads, songs, and anything else for that matter. It's not even worth the risk. Killing virtual humans should never be someone's entertainment. Just as racism and bullying would sound horrible in a game.