Last night witnessed the first set of games for the last match day in the group stage of the UEFA Champions League, and for those who didn't watch them… you missed nothing!
In Group A PSG came out leaders as they beat Porto 2-1 in Parc des Princes – Paris, with goals from their captain Tiago Silva & a fluke from the ex-Napoli ace Ezequiel Lavezzi, leaving the Portoguese side in second place.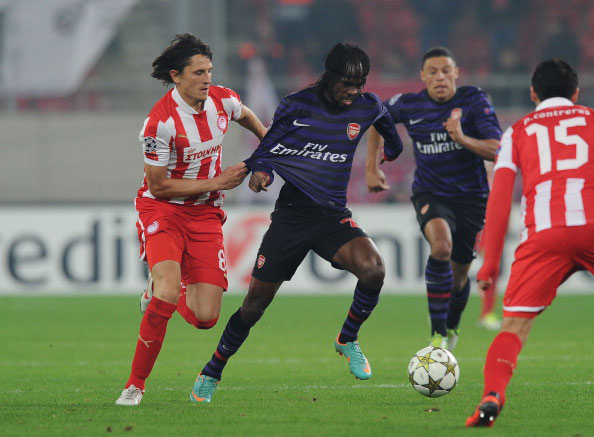 The Gooners will have all the reasons to cry out loud as they declined a gift from Schalke (in their 1-1 away draw to Montpellier), falling victims to Olympiakos in Greece, giving away the chance to top the group & avoid facing a group leader in the knock-outs…Barca ringing any bells?!
Standings remained unchanged in Group C as Malaga stormed into the knock out stages topping the group with the best ever start for a newbie in the UCL's history, with a 2-2 home draw to Anderlecht. On the other hand the Rossoneri suffered a 1-0 harmless loss to Zenit in the San Siro, having already secured 2nd place qualification.
In Dortmund, Roberto Mancini wasn't able to salvage any pride for the Citizens as they crashed out of the Champions League without a single victory, even failing to come 3rd in Group D to land a spot in the Europa League. Despite fielding a fully armored team, with Tevez – Dzeko – Nasri starting up & Aguero – Balotelli coming on, he risked fatigue to his key players ahead of their crucial home encounter against EPL leaders United next Sunday. Mancini's seat is definitely shaky as "Abu Dhabi" grows restless with their second consecutive European failure and any finish apart from top of the league could book him a one way ticket back home. With memories of compatriot Di Matteo still fresh in mind, the Italians are certainly having a disastrous season in England so far.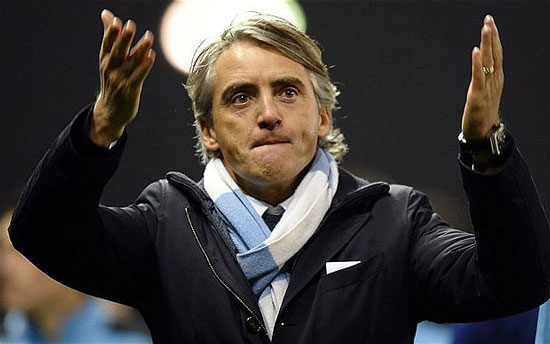 However tonight's games have a lot more to offer, with some action that CANNOT be missed!
Hot Watchlist:
Group E; Shakhtar Donetsk vs Juventus -/- Chelsea vs Nordsjælland
It's the biggest game of tonight's UCL clashes, with Chelsea being almost certain to beat Nordsjælland in London, Juventus will have to grab one point in Donetsk to secure a spot in the final sixteen. Shakhtar have proved to be no pushovers as they've almost defeated the Old lady in the Juventus Stadium back in October. The Italian giants do not lack any motivation as earning a victory will see them on top of Group E. Andrea Pirlo denied any agreements with the Ukranians over a draw that takes both teams through. All eyes on Willian, the new prodigy in the #10 shirt at Shakhtar.
Group F; Bayern Munich vs BATE Borisov -/- Lile vs Valencia
Bayern & Valencia look for wins against Bate & Lille respectively as they fight off for top spot of the group.
Group G; Barcelona vs Benfica -/- Celtic vs Spartak Moscow:
With Barcelona securing first place, Benfica will need to at least match Celtic's score against Spartak as they are both tied in second place with 7 points, the advantage here going to the Portuguese on the head to head record.
Group H; Braga vs Galatasaray – / – Man Utd. vs CFR Cruj:
A copy of the Group G scenario, Man Utd have sealed their qualification as top of the group & Galatasaray will need to at least equal Cruj's score against United as each fight off their last chance for a seat with Europe's elite sixteen.