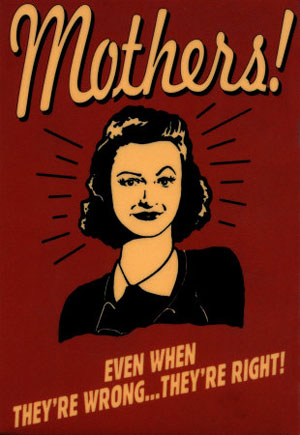 Every mom looks forward to celebrating Mother's day .Even if she is not showing it, she is definitely expecting more from you on that day, because it is the only day through out the whole year in which you can truly make her feel special.
Mother's day is the day when we get the chance to show love, appreciation and gratitude to our moms.
You can always take the easy route out and send her a typical fancy gift (or even a watch), but I believe there is a lot more you can do.
Here are some few tips on how to make sure your mom is happy on this special day.
Surprise her with chocolate, flowers and a cute card, as a start. Preferably from The Batter Half
Pamper her by doing all her tasks while she just rests (For instance, clean up the house, pay the bills…etc.)
Plan a special dinner (Check out our dining section for ideas)
Take her on a holiday (If possible, spend the weekend somewhere she loves)
Record a fun video (Since moms adore keeping photos of their childhood, it will be really nice if you can make her a video which she can keep as a memory. Gather your family members and record why you all love and appreciate her)
Make her a special CD (Remember those school concerts your mom keeps on a video tape? well it would be REALLY great to collect them all on a USB drive and watch them together)
Get her a special gift, something you know she has been planning on buying (this is not about getting her something she "needs"; however, it is about letting her know that you have been thinking about her.)
Spend the day with her; she deserves your time!
One last thing, you know your mother better than anyone else, so do whatever makes her happy. The most important thing is to show her love, appreciation and gratitude. Start planning now! You have less than a week left!