Shot in Cairo, renowned Syrian singer and songwriter Lena Chamamyan has released her latest song and music video "Tariq El Shams." A song that addresses the regional conflicts of the Middle East and continued suffering of nations including Syria, Iraq, Yemen, Libya, and Sudan. Meaning the path of the sun, "Tariq El Shams" serves as a tribute to the people who hail from these nations, who despite the unbearable pain and disasters they've endured, still rise up with each generation. Written by Lebanese Maher Sabra, composed by Palestinian Ahmed Al-Khatib, distributed by Turkish Jihan Sezer, and directed by Egyptian Ahmed Gohar, Lena's sole purpose in Egypt was in transforming this song into a visual reality, a symbolic embodiment for the lands that bear scars in their souls, in their hearts, and continue to move forward.
In the music video, Lena chose to portray the image of their suffering in the form of a child, played by Maryam Essam Al-Saharti, frozen in the tragic conditions of the matter, whose very presence serves as hope for the future. "The work is a salute from us to the brave souls who chose to survive and insisted upon building on top of the ashes despite the war, diaspora, and siege in the land of the sun, whose beauty and historical greatness has always been afflicted with war and destruction," Lena said.
Lena went on to address the Shami people, saying that although enduring a wound is in itself a struggle, the real challenge comes in actually healing from it completely, adding that their ancestors have continued to rebuild in the past, and they can continue to do so in the future as well.
The connection between arts and wars
Having lived through not one, but two diasporas (Armenia and Syria), Lena is well aware that wars do not come to a closure when a cease-fire has been reached, adding that it is the overall aftermath and post-war trauma that serves as the main struggle. "Music may not be able to stop wars, but it will certainly help in calming souls that were affected by them. It will bring us closer as human beings, our understanding, our sympathy, and mercy towards one another, we are all one in the end, and what you are going through today, I might experience tomorrow, it's then I will need your hand to hold while overcoming it," Lena said.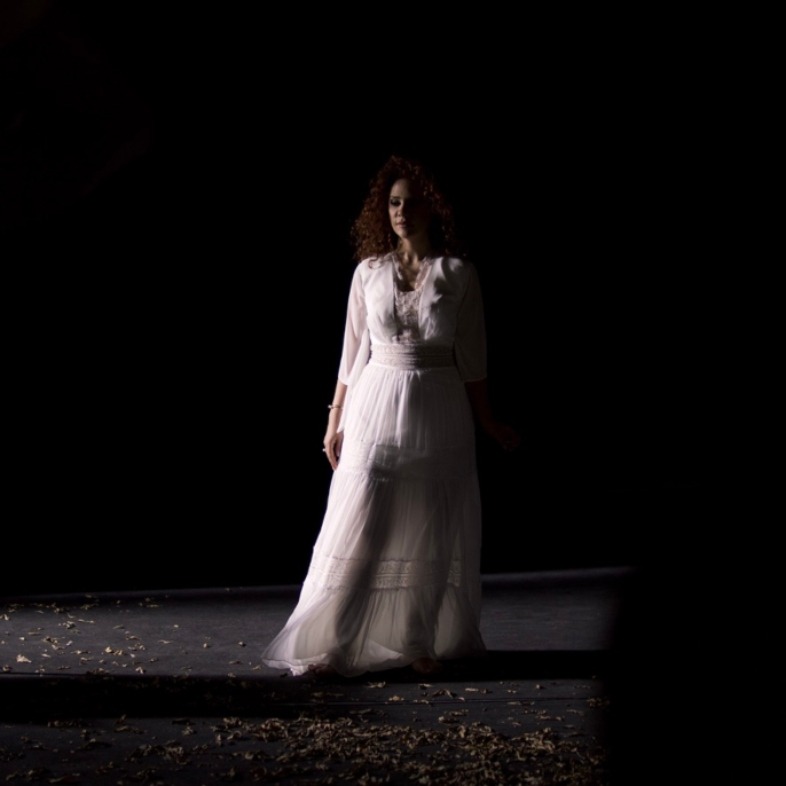 Tariq El Shams campaign
In addition to the song, the "Tariq El Shams" campaign is currently in the works, sparked by Lena Chamamyan, and in collaboration with numerous stars in Egypt, including artists Tarek Sabry, Bushra, and Directors Yousry Nasrallah and Amir Ramses. The campaign is dedicated to the people of the Levant, in order to support other artists, public figures and the rest of society to express themselves be it visually through pictures, videos, or words. Hoping to collectively gather everyone underneath the same umbrella of hope, and the right to a beautiful and prosperous future, the campaign further reinforces the fact that regardless of our differing journeys, we are one, and our survival through elevating others is a reminder of our unity.