Helmy, Heneidy, and Sakka Are Roasting Each Other on Twitter and You Don't Want to Miss it!
Via eg24.news
Mohamed Heneidy has been winning Twitter since God knows when. Any hilarious conversation between Arab celebrities, it must have Heneidy, or it didn't even happen. Yesterday, he had the funniest conversation with two of the most popular Egyptian Superstars; Ahmed Helmy and Ahmed El Sakka.
Helmy posted a mirror selfie in the elevator, and Heneidy had to make fun of him; asking whether he's wearing a watch in his finger. Sakka joined in and reminded Heneidy with his elegant yellow suit back in 'Se3eedy fel Gam3a El Amrekeya'.
Heneidy stroke back with a picture of Sakka, singing a "Kreez Kreez", the cringe-worthy song from the same movie. As Helmy wasn't in the cast of Se3eedy fel Gam3a el Amrekeya, he used a common meme of him in El Nazer, when just says "Thank You" without context!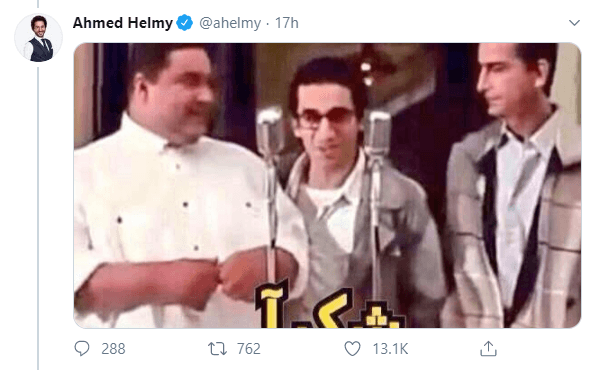 WE SAID THIS: Tweets like these are why we still use Twitter!