Google Releases Egyptians' Top Searches for Egypt/Congo's Historic Match
Via Eurosport
Google just released a list of the most trending searches related to the historic Egypt/Congo match that happened last night, and guess what topped it?
Medhat Shalaby's colorful commentary and Mohamed Salah's goals easily topped the list, and we cannot help but feel ecstatic.
The Google results also reflect how users watched, celebrated, and reacted to the game. The top queries in the past 24 hours ranged from questions about World Cup ticket prices to celebratory songs, and the game's most important moments.
Here's the full list: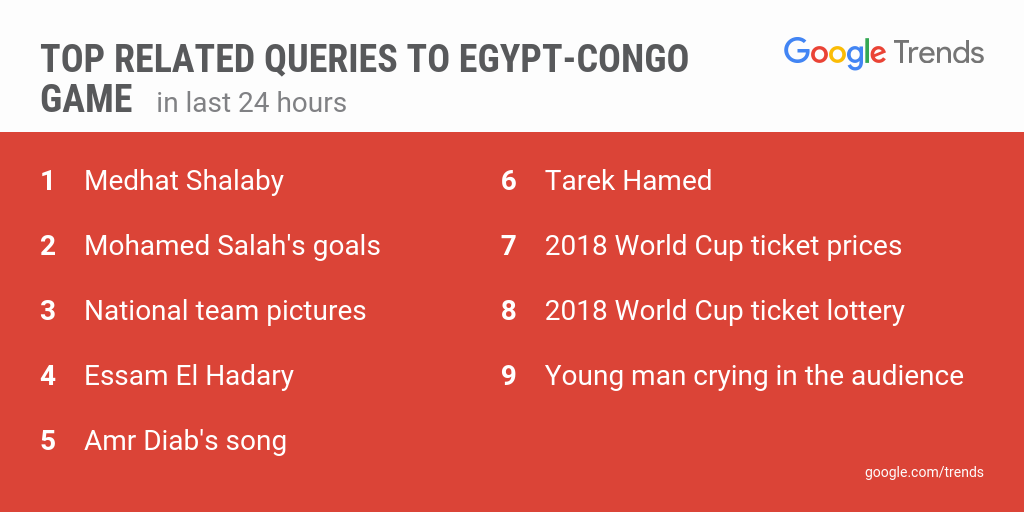 WE SAID THIS: I love that people are booking tickets to Russia already!