"#FromHomeToHome": Tatweer Misr is Redefining Customer Experience with an Ultimate Football Journey to Liverpool FC's Home – Anfield!
Over a month ago, eight of Tatweer Misr's clients were invited to a studio shoot in Cairo. Little did they know, they were about to experience a life-changing journey.
Upon arrival, the group was astonished to find themselves connected via satellite to Liverpool's one and only Ian Rush. The living legend snapped them back to reality by saying: "I'd like to welcome Tatweer Misr's family and friends".
These ultimate football fans thought that this was an experiment at first; nonetheless, they were thrilled to see one of their childhood heroes. They did not know that hidden under their seats were tickets to the Liverpool FC match against Manchester City in addition to tailored, LFC-signed merchandise kits. When asked to look beneath their seats, and after some initial confusion, it was clear what Tatweer Misr had in store for them; they discovered that they were about to go to Liverpool FC's Home: Anfield.
The story behind this heartwarming encounter started when Tatweer Misr, Egypt's fastest-growing real estate developer and Liverpool FC's official partner, decided to pamper its clients with a once in a lifetime, football experience.
Their first day in the UK saw the group go to the capital city of London, where they sat down for a surprise dinner and show at Circus London, one of the leading entertainment hallmarks of the country. On their second day, they traveled to Liverpool by train to explore parts of the ancient city and witness the home of Liverpool FC firsthand; there, they attended one of the fiercest football matches of the season between LFC and Manchester City, where Liverpool FC won with three goals to one. In the final two days, this group of homeowners got to visit some of London's most coveted sights, from Carnaby Street and Hyde Park to Oxford Street and more.
But wait… The fun didn't stop there, Tatweer Misr went on to do the same with a second group of eight of its clients. This time, the group got to experience the ultimate football showdown between LFC and Everton. In this match too, Liverpool FC won with a 5-2 score. In their last days of the experience, the group was invited to enjoy an unforgettable dining experience at the Aqua Shard on the 31st floor of The Shard, before getting into the festive spirit of the renowned Winter Wonderland!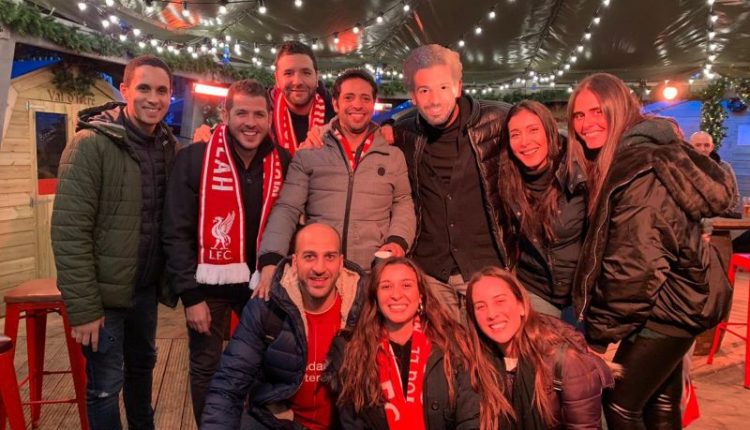 There was a third and final group who were first invited to Carlos for a viewing of the Liverpool FC Vs. Manchester City match with Egypt's funniest comedians and actors Shady Alfons and Khaled Mansour, who, by the end of the day, surprised them with tickets to the upcoming, highly-anticipated LFC Vs. Manchester United match. As for the other surprise in London, well, we will just have to wait and see.
Tatweer Misr's #FromHomeToHome experience is living proof that there are some companies out there that still value their loyal customers. Tatweer Misr managed to successfully leverage on their partnership with Liverpool FC to fly their top clients from their HOME here in Egypt to the HOME of Liverpool FC, Anfield.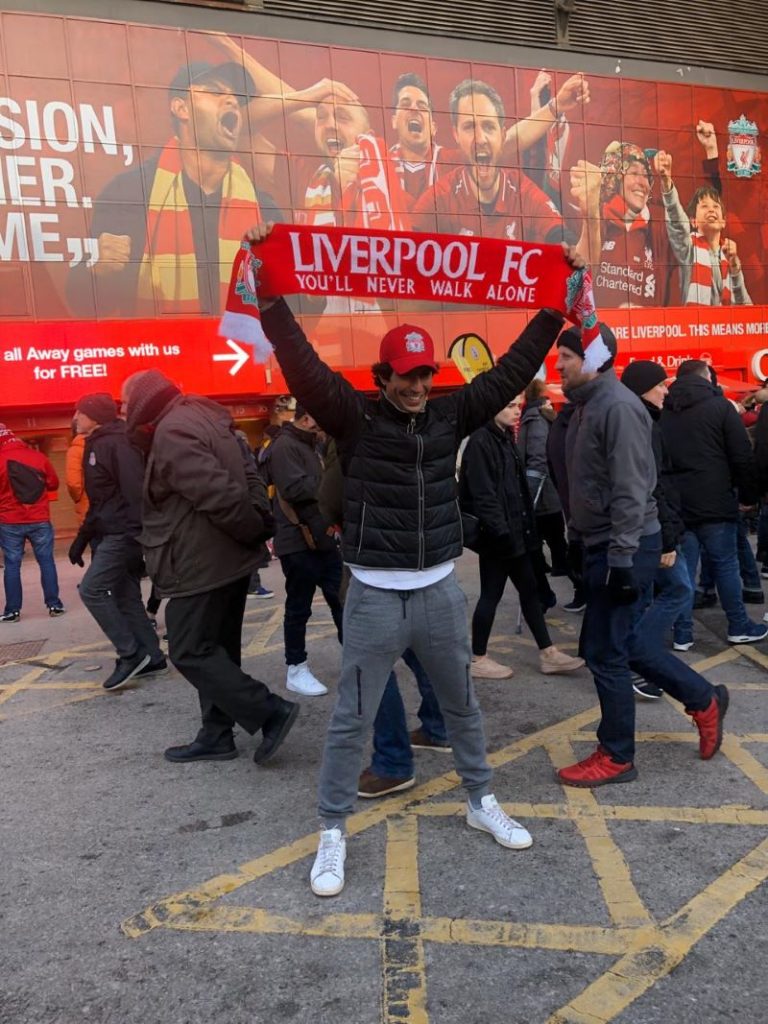 The benefits of this experience are not just personal, they go beyond that. Throughout their stay in the UK, loyal members of Tatweer Misr's community got the chance to know each other and bond over something they are passionate about, football! With an aim to create a tremendously positive impact on the neighborhood as a whole, they've really outdone themselves!
WE SAID THIS: Nothing can compete with an experience like this!