So if you are just waking up and have decided to live on a whim this weekend with whats going on we have decided to give you a breakdown of the happenings and what you and your friends could potentially stumble upon.
DAY TIME FUN: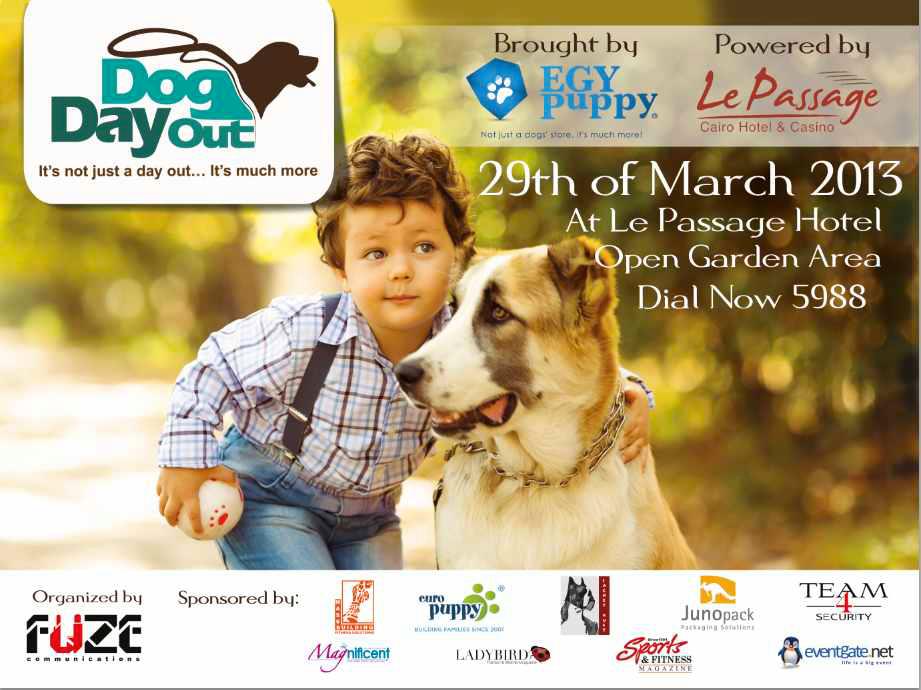 Venture in to a dog haven with Dog Day Out hosted by Egy Puppy at Le Passage Hotel. Take your fuzzy companion out for the day and get to know other dog owners like yourselves. You never know you might just find the one 🙂


Disalata is hosting its 1 year anniversary which we would like to wish HAPPY ANNIVERSARY FROM THE SCOOP TEAM to 🙂 This is more of a private event but just in case you were invited this is a kinds reminder to check your facebook calenders. For those of you that just feel like showing some love to he fantastic vloggers that have entertained you this year do it! HERE

NIGHT TIME
Tonight Cairo Jazz Club brings you DJ Mayounah spinning her mix of commercial/ deep house / FUN tunes. Her last performance at O Bar was a success accompanies by DJ Ashibah from Denmark where while Ashibah belted a range of old and new Mayounah played side by side. This Lady is definitely a crowd pleasure and worth a night out.
Lets not forget the infamous Nacelle House Sessions is still being held at The Temple where your favorite Deep House beats will take you on a journey that stays true to the name. There is a actually a perk to this weekend in particular because Nacelle is actually stretching itself over 2 days! Yesss you get to do it twice, check the FB Event for more..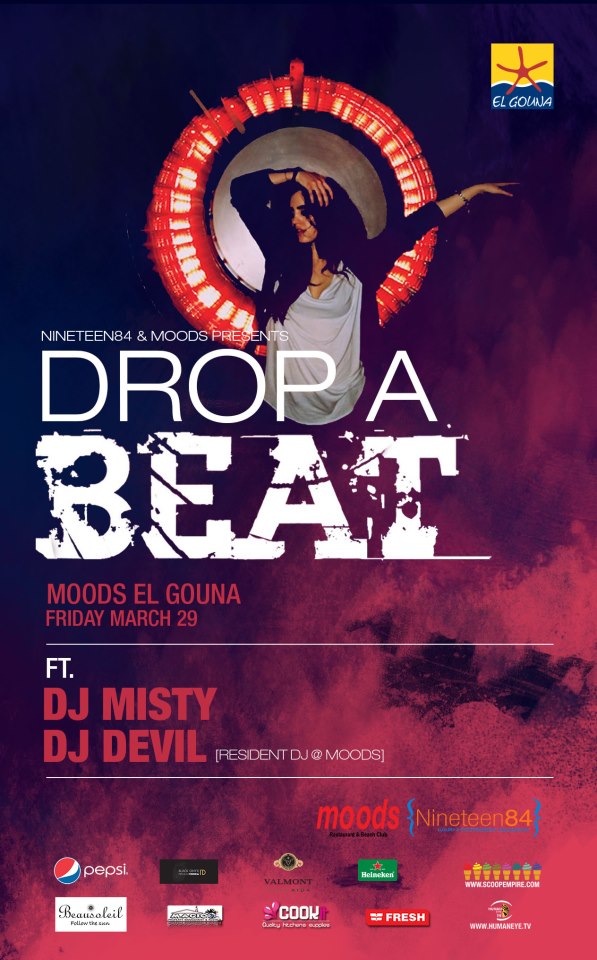 In another city El GOUNA is bracing itself for the finale of the Top Models competition where we finally be braced with who the real TOP MODEL is. They will all then put on their party dresses and be partying their night away in Moods Beach Bar, where DJ Devil & DJ Misty will be taking over for what will probably be quite a night. Dubbed 'Drop A Beat', Moods has slowly become to the place to be in Gouna, so dress down or up but get ready to dance and party.
WE SAID THIS: Fantastic Weather, Great Company, Have A Great Friday Guys!