Standing in front of the mirror, you can spend hours deciding which bag would go perfectly with your attire. In most cases, people just cave in and go with the one they find closest. Well, that's not something you have to do!
In this article, we'll talk about the factors you should consider when choosing the perfect bag for your outfit. It will not only save you time to take a final look at your make-up or brush your hair, but it will also give you the comfort and satisfaction of knowing that you have found the perfect pair.
The two factors that we suggest to consider when choosing the right bag are: the type of occasion and your body shape.
The Occasion
Keeping in mind the outfit we have selected for ourselves, we would now need to choose a bag according to the occasion. Therefore, directly or indirectly, the occasion does have a role to play in the bag choice.
Work
It is a long-known fact that formal outfits always attract small handbags or clutches. However, our idea of formal attire has changed over the years. As a result, our options are not just limited to the two mentioned above any longer.
If you plan a tailored trouser suit, you can take along a satchel bag or a boxy bag. The main intent is for your bag to have enough room to fit all your office essentials.
Shopping Time/Travel
If you want to spend an afternoon shopping with your friends, the best recommendation would be designer shopping bags. You can have a look at these Valentino Garavani tote bags for more inspiration.
Tote bags are the ideal choice when travelling too. They will allow you to have plenty of room for everything you need to bring.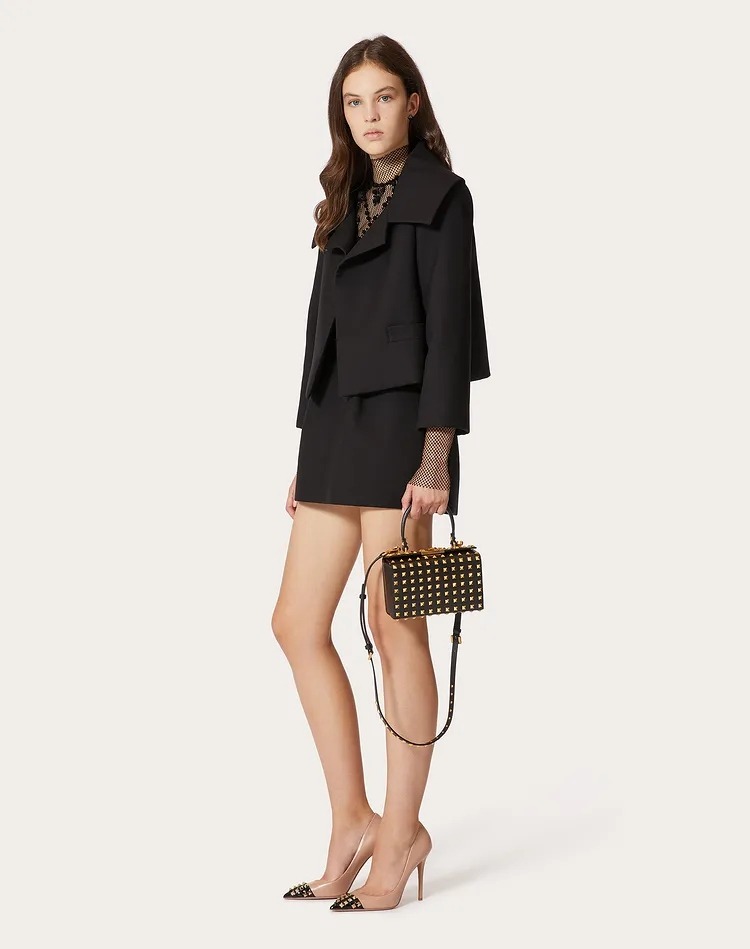 Cocktail party/Going out
A cocktail party demands a cocktail dress, and a cocktail dress loves a tiny clutch. In the case that you'd be going for a sheath dress, a metallic clutch will win hearts!
However, a great tip for you to have in mind is that when your dress comes with intricate details, pair it with a plain bag. You don't want the bag to get all the attention here. When your dress is a little plain, take a bag that attracts all the eyes towards itself.
Your Body Shape
Most dresses are designed keeping a particular body type in mind. While any body type can carry out any kind of bag, some of them have a special effect on particular body types.
Pear-shaped body
A pear shape means that you carry more weight on the hips. Therefore, shoulder bags or clutches would be ideal for you.
Curvy
If you have a curvy physique, you have to avoid bags that hang around your waist. Therefore, low-hanging satchels or totes for women would be an astounding complement to the figure.
Petite
Contrary to curvy physiques, you need to pick medium-sized bags. Since you're already petite, bags with longer straps would give you an inconsistent look.
Tall
Small bags with long straps would resemble your height, and would add an enhanced effect to your entire outfit.
WE SAID THIS: Found the perfect bag for you yet?