Arriving to Ras Al Khaimah after a long day at work last Thursday, I was honestly half regretting deciding to leave Dubai when all I really wanted was my bed and peace and quiet. However, I significantly started to cheer up upon entering the arch demarcating the entrance to the DoubleTree by Hilton Resort & Spa Marjan Island.
The welcome of the staff was absolutely fabulous. They were extremely attentive and very sweet, constantly going out of their way to be hospitable throughout the duration of my stay. It truly made me feel welcomed and the stay there enjoyable.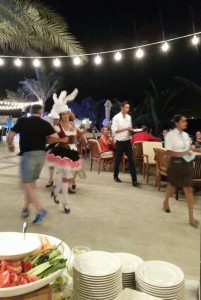 The night of arrival coincided with their famed Marjan Night, a themed evening which consists of 175 AED for all you can eat buffet, entertainment and drinks. May 7 was a German theme and consisted of all the bratwurst and saurkraut you could imagine! The crowd enjoyed themselves well into the night.
The highlight for me was definitely the morning after. Waking up to a large breakfast buffet and then getting to be lazy by their beautiful pool was exactly what I had been craving. I relaxed into the morning truly feeling like my staycation had turned into a proper vacation. I have to admit it was difficult packing up to leave later that day.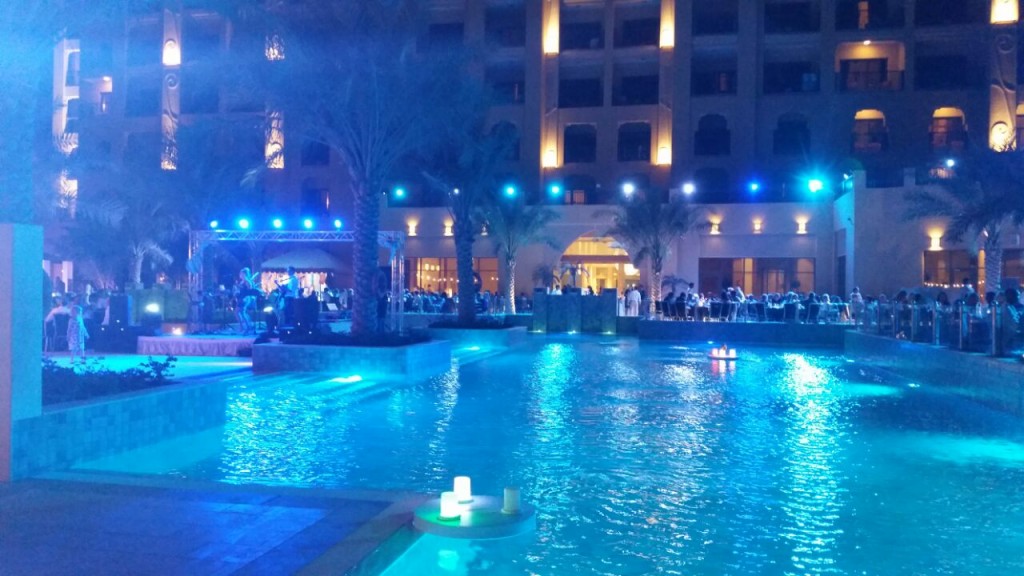 The hotel is ideal for families and a quick retreat from the craziness of Dubai. It's about an hour away from Downtown Dubai and I definitely recommend driving there during the day if you can. Parts of the road are really dark at night and a bit dangerous.
WE SAID THIS: For more info on DoubleTree by Hilton Resort & Spa Marjan Island check out their website.