The Emirates Experience Is About to Get a Whole Lot Better for Business and First Class Passengers
Via Emirates
Well, well, well! The sky-high bars on Emirates' flagship Airbus A380s are getting a whole new fabulous look – and, like the airline's forthcoming first class suites, it's a style "inspired by private yacht cabins."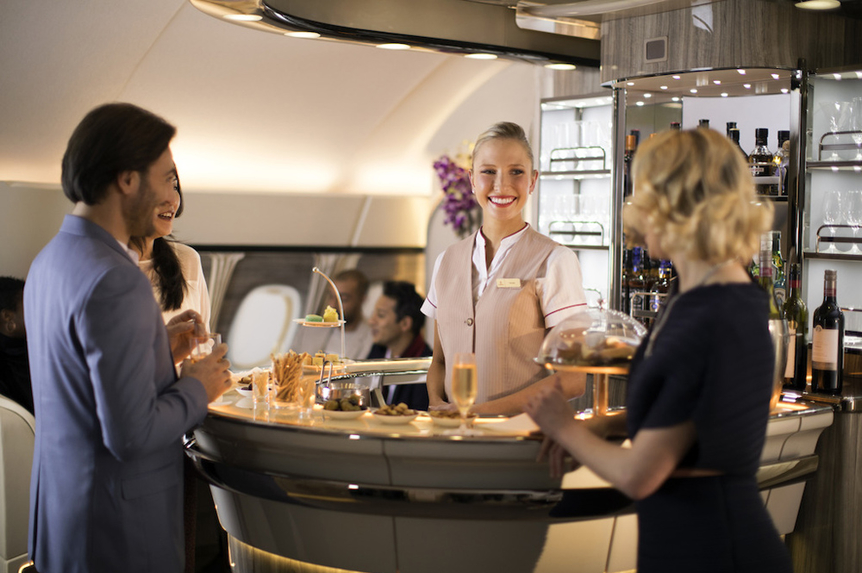 Starting from July 2017, Business and First Class passengers will be able to stretch their legs at the horseshoe-shaped bar which will have more seating space with a new chair arrangement along the windows on both sides of the bar. A maximum of 26 passengers will be able to hang out in the space and there are eight chairs to chillax and socialize in.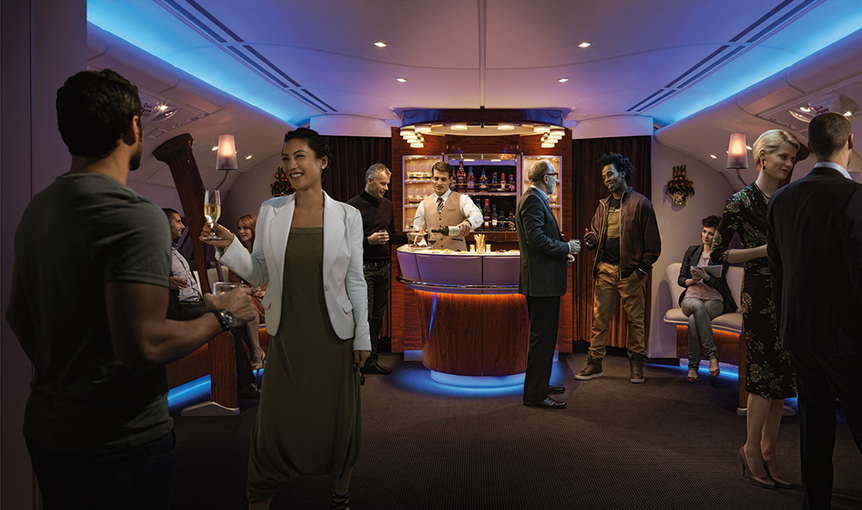 Emirates even added sub woofers so the bar's patrons can enjoy surround sound – handy when paired with the 55 inch TV for live sports – while more subtle touches include LED mood lighting. Oh, and that's not everything. The curtains will be soundproof to keep the din of the bar from disturbing passengers seated in the rear of the business class cabin.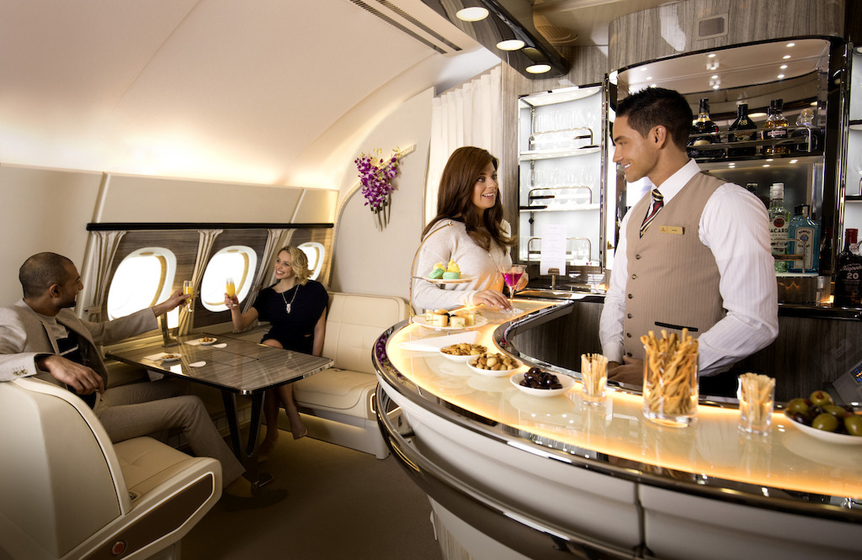 WE SAID THIS: Is it just us or does Emirates really go the extra mile to make sure they have one of the best offerings in air travel?