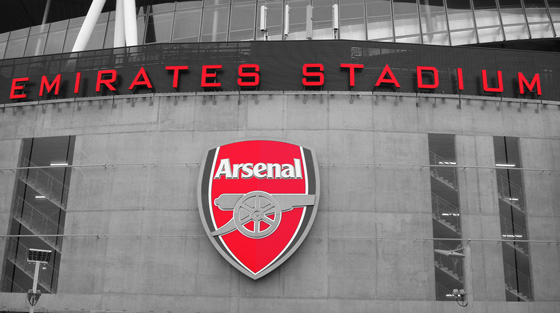 Emirates airlines and Arsenal F.C. announced a new £150 million deal which grants the airline a five year extension to their shirt partnership with the Club until the end of the 2018/2019 season.
As well as being one of the biggest deals ever struck in the football industry, the agreement, worth 30 million BP a year for five years, extends and deepens one of the strongest and most recognizable partnerships in the history of sports. It marks a significant increase in revenue on the previous deal but falls short of Chevrolet's £357 million, seven-year sponsorship of Manchester United.
As part of the deal Arsenal's home will continue to be known as Emirates Stadium up to 2028.
The Emirates brand will also continue appearing on the front of Arsenal's playing and training kits and the new agreement contains a number of marketing rights, which come into effect immediately, to ensure Emirates can engage with Arsenal fans in the UK and abroad.