We've all been devastated by our favorite power couple divorcing. Brad Pitt and Angelina Jolie have been our everything for years. We've been obsessing over Brangelina after we took our time forgiving Pitt's betrayal to his ex-wife Jennifer Anniston.
When news came out that Jolie was filing for divorce, all media hell broke loose, but we are still team Pitt. The obviously-struggling actor finally decided to open up to GQ magazine in an interview about what life meant post-divorce and how it affected his children. While we should be bawling our eyes out at the intimacy of the interview and heart-aching reality of the biggest star in Hollywood, Egyptians, as usual, found humor in tragedy.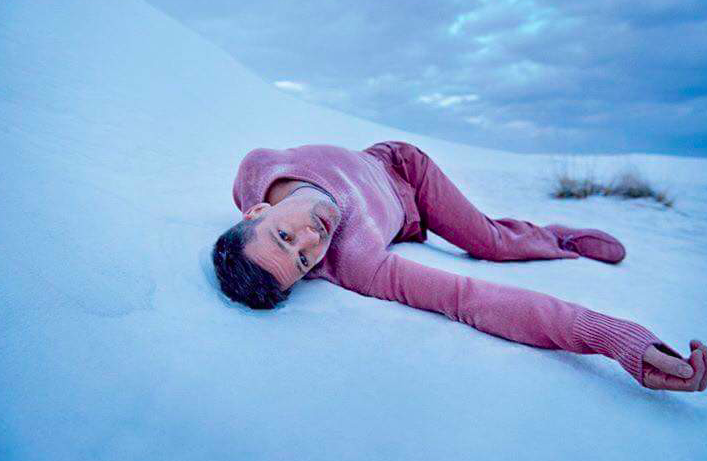 For some reason, Egyptians decided that Brad Pitt was actually portraying his inner Hazal2oum. For the few oblivious humans, Hazal2oum is Ahmed Mekky's TV counterpart from La Tarago3 Wala Istislam movie. Hazal2oum has left such a powerful impact on Egyptians, that they immediately spotted his wardrobe choices in Pitt's latest photo shoot.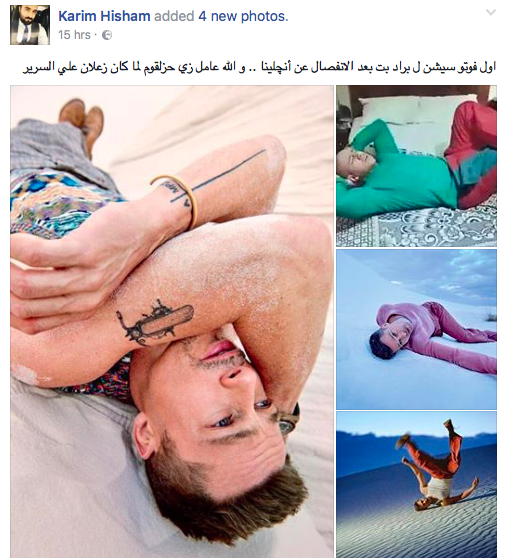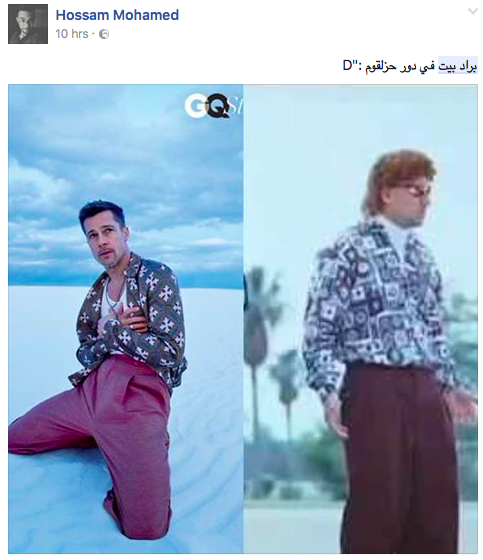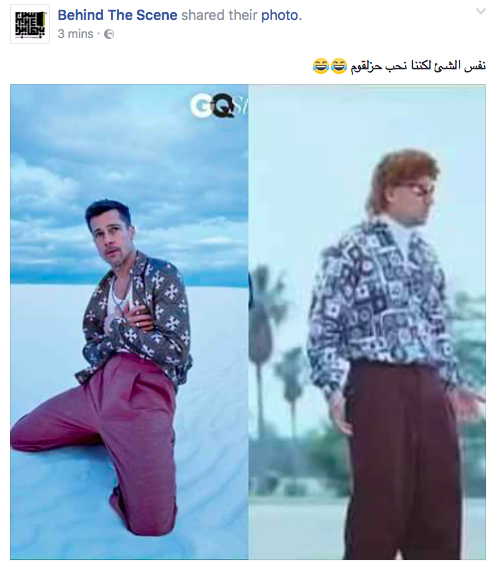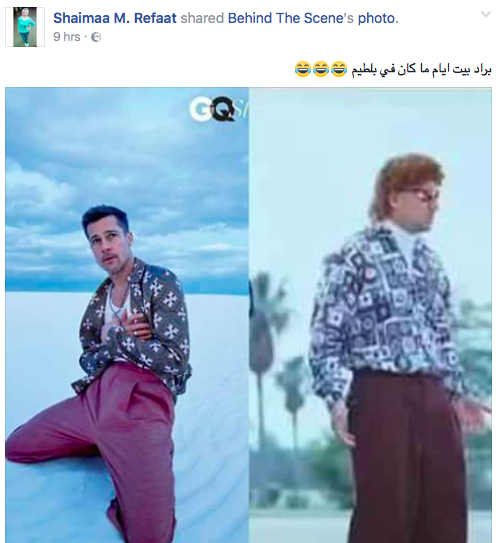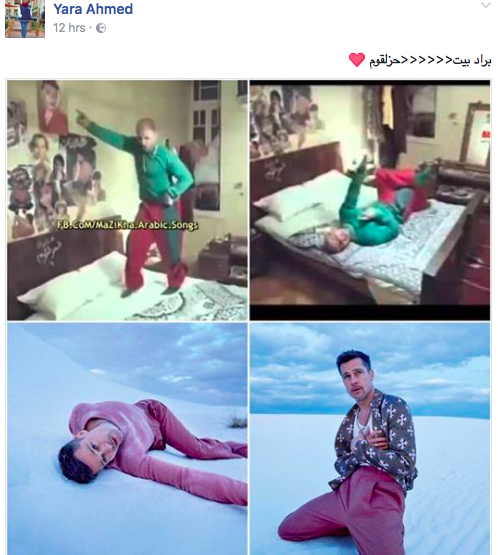 Social media users immediately started calculating how much GQ team must have spent trying to channel the Hazal2oum look. According to GQ, the Giorgio Armani jacket costs $3395, with a Rick Owens $240 tank top and a $790 pants by Bottega Veneta. So basically you can only be a Hazal2oum if you have EGP 83,000 on you. Hilarious!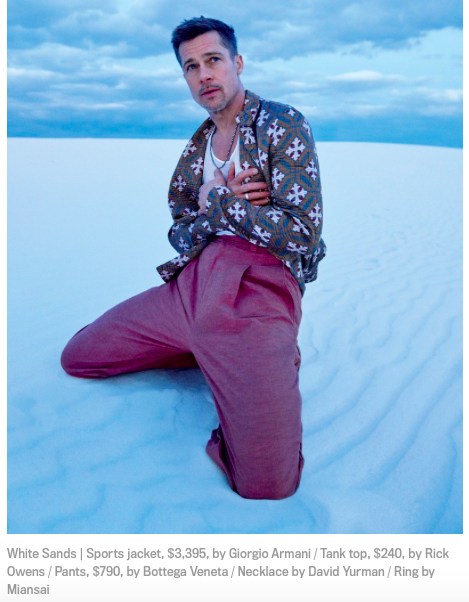 WE SAID THIS: We love Brad Pitt, but we love Egyptians even more.