Dubai innovations never end and never fail to impress; from learning to fly, meeting robots to traveling from Dubai to India by train underwater. Yes, Dubai is taking the benchmark and flying high.
The UEA-based company National Advisor Bureau Limited pitched, in 2019, the construction of a train line that will go directly from Dubai to India, Mumbai more specifically.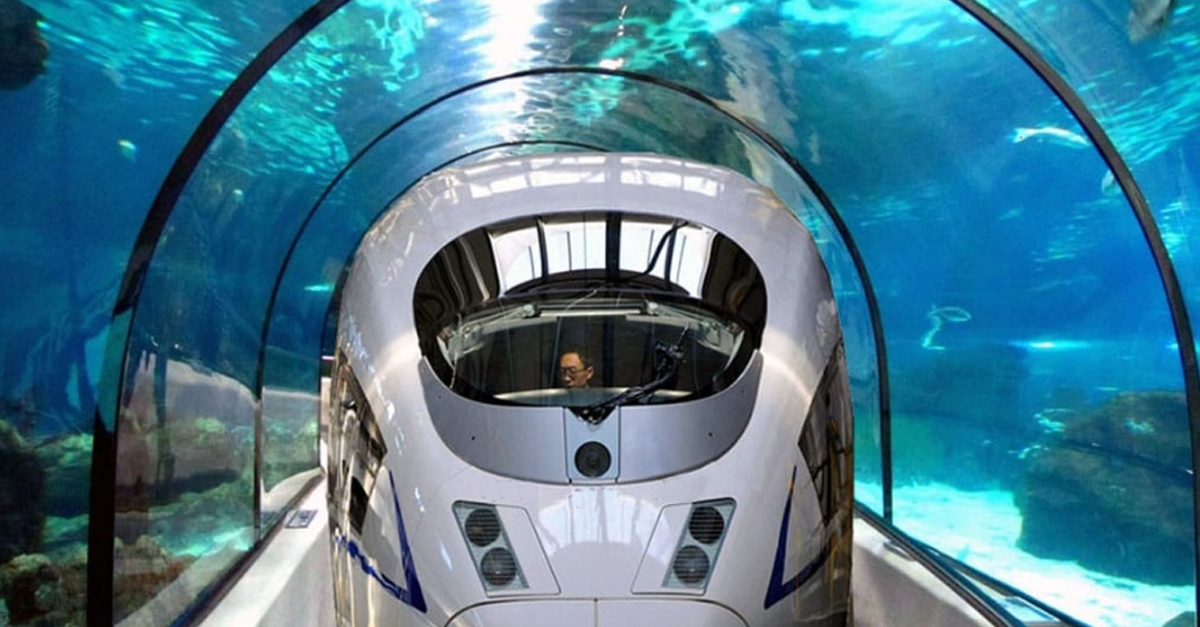 These two cities are 1934 km apart from each other with the ocean in between. How would this rail connect these two major cities together?
According to NBL the technique of the underwater train operated by installing two curved concrete floating tubes in the ocean, which will be tight to prevent any damage inside.
These tubes will be attached to pontoons for stability with four tubes for the train to go through back and forth.
Besides the convenience of going from Dubai to India in less than two hours; it also has other benefits like enhancing their export and import capabilities through this underwater network. By facilitating faster trade routes the exchange of gas, oil, and water will be much easier. Especially with the pipelines installed in the rail for the exchange of goods between both cities.
Flying from Dubai to India usually takes around tree hours yet the Ultra speed floating train traveling 1000 km per hour takes significantly less time.
The proposal for a floating underwater network is yet another example of how the UAE continues to push boundaries when it comes to innovation and infrastructure development. The country's commitment to embracing cutting-edge technologies is evident in its previous endeavors such as hyperloop systems and driverless flying cars. By conceptualizing this ambitious project, National Advisor Bureau Limited has once again demonstrated the UAE's determination to lead the way in groundbreaking transportation solutions.
While the floating underwater network is still in its early stages, its potential impact on trade, connectivity, and regional cooperation cannot be understated. As the UAE continues to set benchmarks for others to follow, it is clear that the country's commitment to progress and development knows no bounds. The proposed undersea rail network between Mumbai and Fujairah is a testament to the UAE's unwavering dedication to pushing boundaries and shaping a future where innovation knows no limits.
WE SAID THIS: Don't Miss…Ibiza's Iconic Lío Cabaret Is Set To Bring An Unforgettable Dining Experience To Dubai In 2024