Dedicated to Men of North Africa: You Need to Check Out Amna Elshandweely's Latest Collection!
Via Amna Elshandaweely
One of the most distinguished Egyptian sesigners, Amna Elshandaweely, dropped a new collection that's dedicated to Men of North Africa. The brand released a video for the collection, that showcases why the designer is hands down on top of her game.
The authentic collection pays much-deserved tribute to the men of the region. The properties, traditions, and identities of North African men and their distinctions from African and Arab identities haven't been explored much in the fashion industry and popular culture.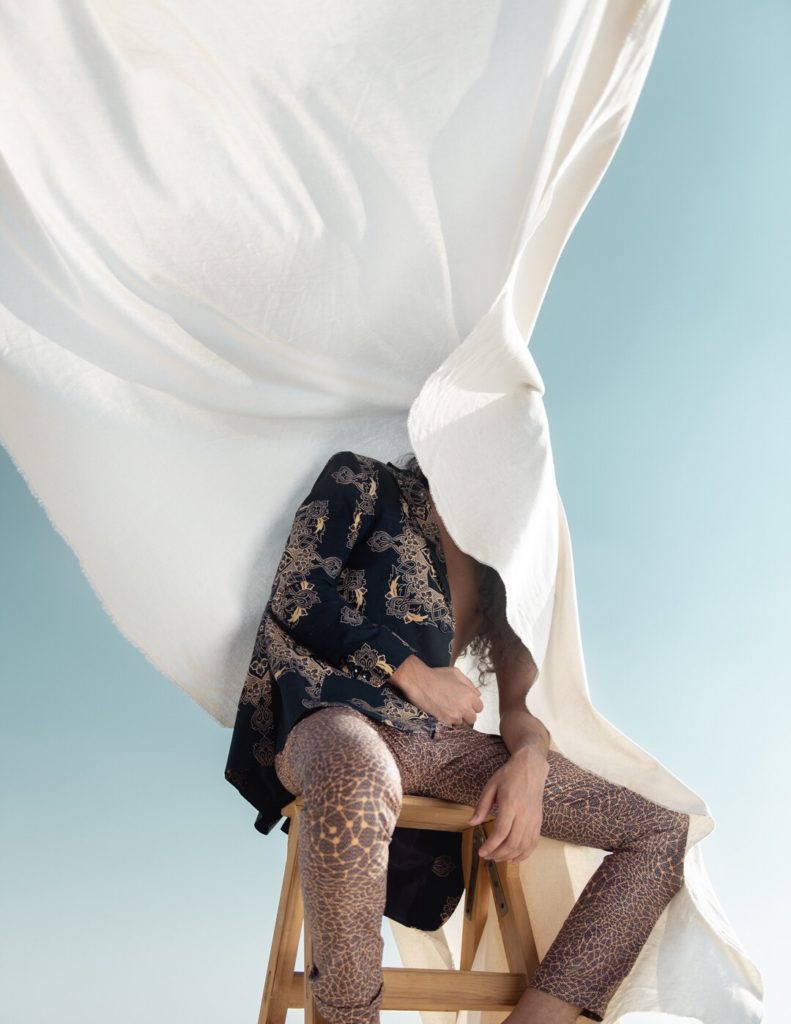 The collection does exactly that; showcasing the uniqueness of the men of the region. The trousers and the blazers are decorated with prints inspired by the region's geography and are artistically fused with Arabic and African touches.
"I have a lot of male friends who would want to wear prints but are afraid to be judged but afraid to be judged by the society and the collection is made with minimal prints to address their identity," said Amna.
"The collection is for them to start wearing what represents them and their special identity and to be proudly whom they want to be, not what the society expects them to be or to wear," she added.
The amazing shots were taken by the photographer Dina Elzeneiny, and the video is by the videographer Mohamed Amin. The models are Omar Sherif, Abo Kamar, Mamdouh Saad, and Abdullah Elnubi. The brand team are Ahmed El Shandaweely and Ola Yehia.
WE SAID THIS: This is stunning by all means.