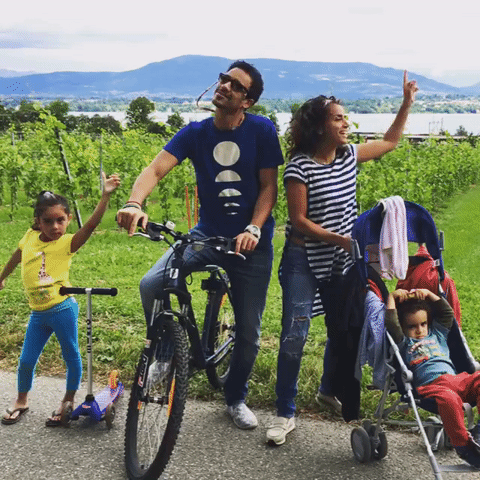 We've long fancied the couple that are Ahmed Dawood and Ola Roshdy that went on separate roads in the field of drama and cinema. But now this couple grew into a family and we can't stop playing this GIF.
Can we talk a little about Ahmed Dawood with his kids?
Cycling in Geneva with baba Dawood? We're not jealous at all
Kolena 3yzeen neb2a Dooz!
Ola Roshdy is not a regular mom, she's a cool mom
"Ahlan Ahlan bel Eid"
Ben7ebohom bardo 7atta when they look like they lost it
Looks like it all roots down to the l'amore! BEGAD HOW CUTE ARE THEY? #RelationshipGoals
WE SAID THIS: We absolutely love them. Don't you?