A Moroccan student, only 21, lsmail Zady, is a photography enthusiast based in the heart of Marrakech. His contrasting colors are easy on the eye and merge in a unique way making his artwork magnificent. With the help of simple props, like vibrant linen, and silhouettes, the results turn out just great in a mostly face-less modest manner. The rare art reflects self-expression and inspiration from surrounding Middle Eastern North African concepts like religion and tradition. 
Here are some of my favorite pieces:
The struggle is real, and so is the reflection of it.
One of his and my favorite pieces; you can't un-see it, it's super cool!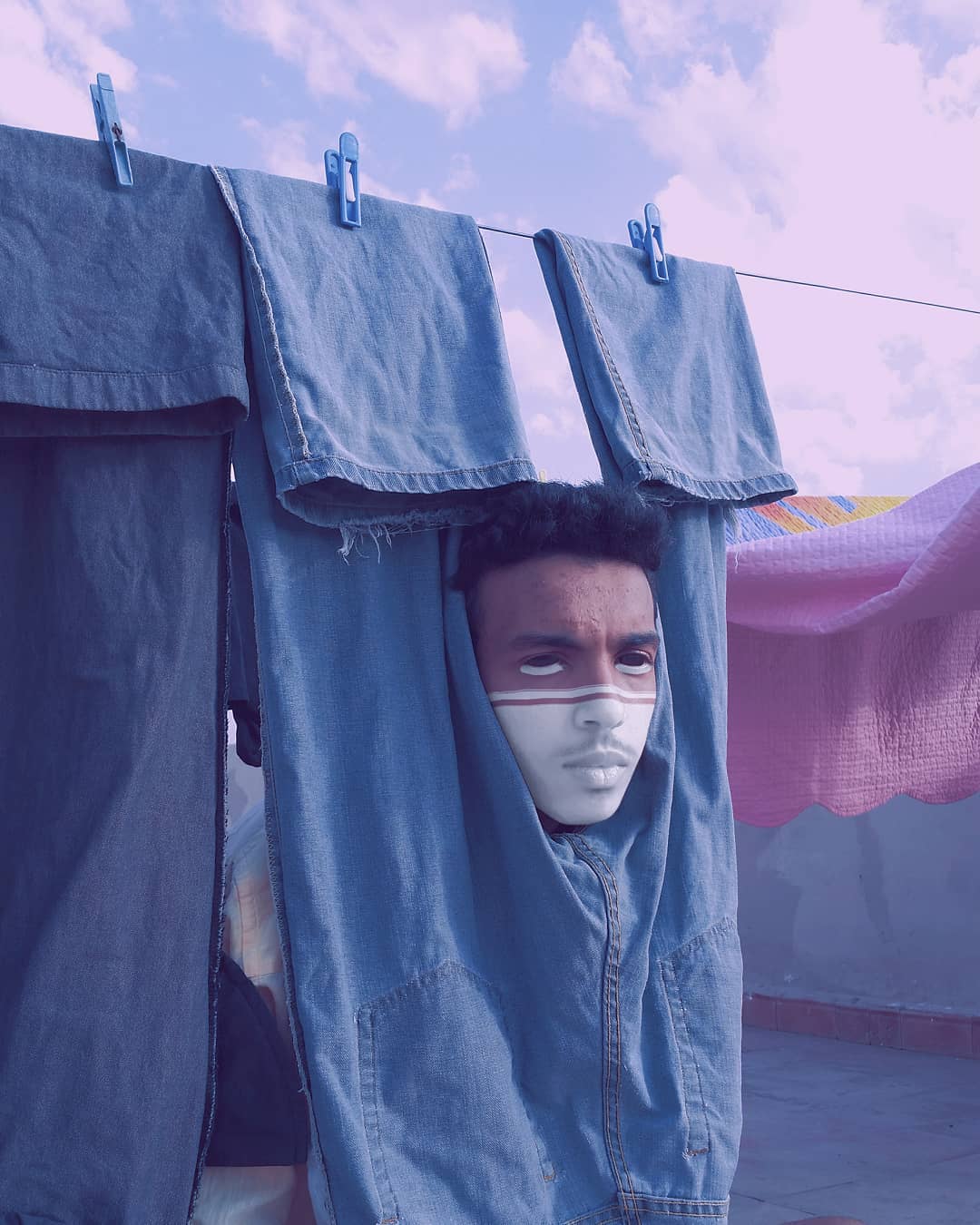 In this purple and yellow fusion, the artist uses his family's support to pose in pictures.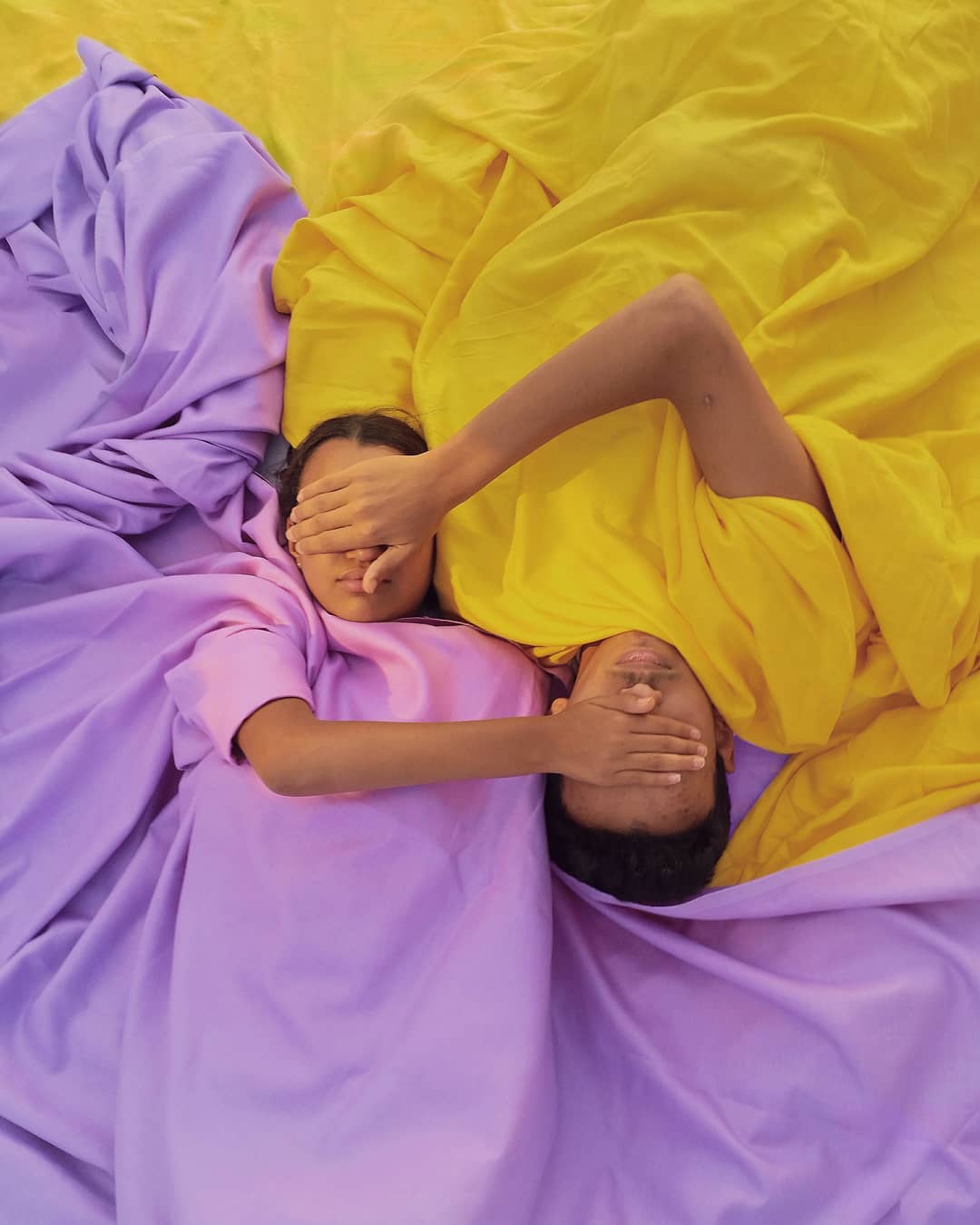 His inspiration comes from veiled women and niqab while bringing the colors and flavors of Marrakech to the table.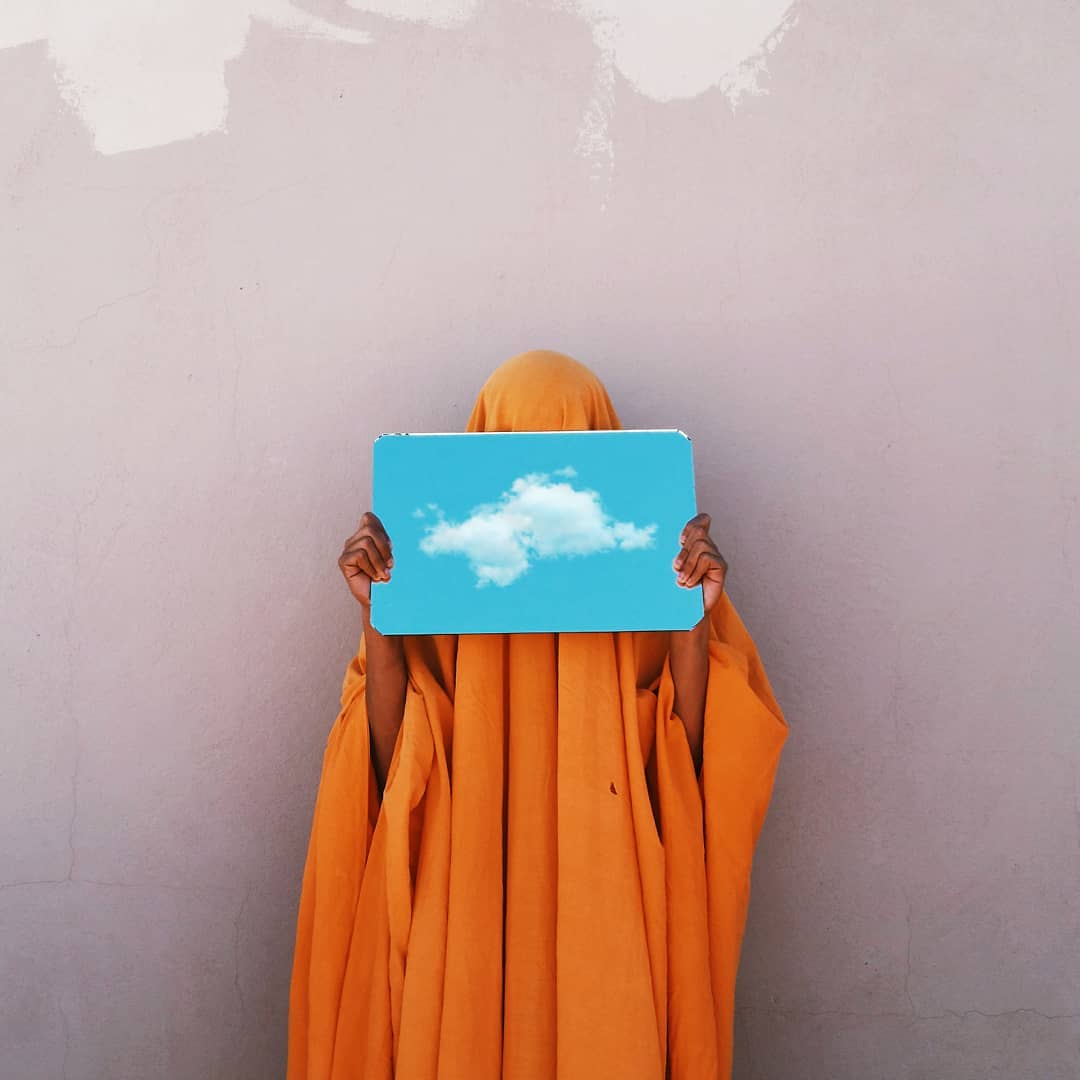 With a simple orange sheet under the blue skies for an eye-catching picture.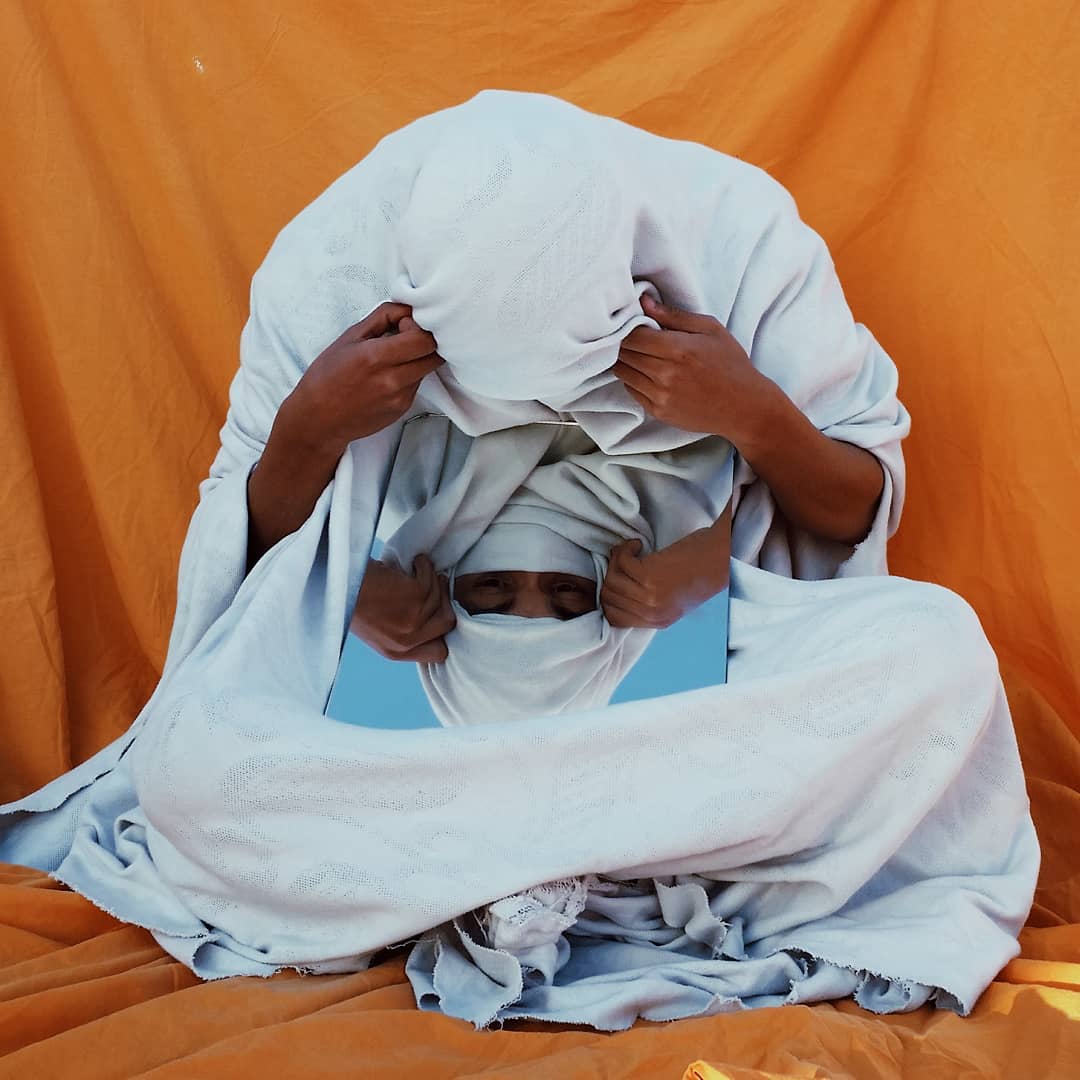 Beautiful Morocco has such an easy, effortless Instagrammable background.
His style features simplicity, yet captivates the eye with its beauty.
WE SAID THIS:  Go give Ismail a big fat follow on Instagram here!