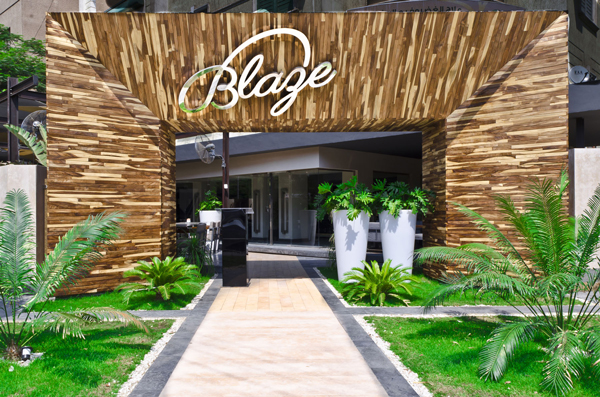 Why am I writing about Blaze? It's like my right to declare that finally I found a decent place opening in Heliopolis that has its own vibe! As now the places where you hang out at Heliopolis are so limited (All Heliopolis and Nasr City residents will relate) and that is because either some places are now filled with under-aged, loud brats or because you get bored from having to go to the same venues every single day.
Why is Blaze different? You can sense its uniqueness the moment you lay eyes on its architecture and exquisite design that reminds one of London's original coffee places. Also it isn't small, full of smoke or hard to reach. It has an outdoor area where they offer shisha as well as an indoor area with long benches and cozy couches. They also have a menu with a variety of cocktails, quick bites and Italian dishes.

When do you go to Blaze? Well, you can go anytime because it's not merely a restaurant so you can just go hang out there, chill with your friends for a couple of hours or you can go eat there for lunch or dinner or you can ever go work there in the outdoor area because they also have WIFI.
We Said This: Check out Blaze @ 49 El Nozha Street, Heliopolis