Arab Emmy Award Winners You Never Knew About
Via ET online
Rami Malek of Mr. Robot has just proven himself to everyone in Hollywood when he won his first ever Emmy award. We would like to take advantage of this opportunity to share other Arabs who won Emmy awards that you probably know nothing about.
Baghdad: A Doctor's Story
Omer Salih, an Iraqi doctor at Al-Yarmouk civilian hospital gave the audience a unique experience of Baghdad's reality. The documentary was aired on BBC's This World program and it won an International Emmy award in 2007.
Shankaboot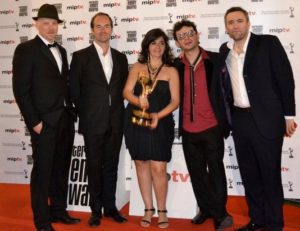 Shankaboot is a web series that tackles controversial issues relating to the Lebanese society. It won an International Digital Emmy Award for best digital fiction program in 2011. It was produced by Katia Saleh and directed by Amin Dora.
Dispatches: Children on the Frontline – Children of Aleppo
A documentary covering the situation in Aleppo with a different angle; the children. The film documents one side of the Syrian crisis as seen by five children. It had five Arabs in its crew; Abdulkader al Dhon, Mahmoud Othman, Rana Haddad, Sara Hajjar and Kamal Kaddourah. It won its Emmy award in 2015 as the best documentary in the Current Affairs category.
Syria's Descent 
A film series on Channel 4 that's edited by Nevine Mabro. The films show you how Syria falls into despair with very intense coverage from Aleppo, Damascus, Ras-al-Ayn and Zaatari refugee camps. It won its Emmy award in 2014.
Honorable mention
Julian Fellowes
While he can't really be called an Arab, Fellowes was born in Cairo to a Canadian father and British mother in 1949. He is an English actor, novelist, film director and screenwriter who won his Emmy for Downtown Abbey as the creator, writer and executive producer in 2015.
WE SAID THIS: You don't want to miss out on the 6 Arabs Who Won Golden Globes and you Totally Didn't Know About it.