35 Dead in Manila, Philippines Shooting
via: CNN.com
The world woke to news of horrendous tragedy, as 35 people – mostly women – were found dead in the Philippines' at Resorts World Manila, the largest hotel, resort, and casino in the Philippines.
A man armed with an automatic rifle, walked into the resort, and could not be stopped by the security personnel, as they were themselves unarmed. According to CNN, the video footage uncovered and seen only by the police shows the armed attacker entering the resort, and all the guests present panicking and attempting to flee.
The man also set fire to the gambling tables, and several parts of the hotel. Since all victims did not have any apparent traces of gun wounds, the victims are thought to have died of suffocation.
According to Southern Police District Director Superintendent Tomas Apolinario, "Most of the victims were women who were found dead inside the bathroom." This statement corroborates that the main cause of death was suffocation.
The heavy smoke from the fire set by the armed man forced a delay on the police search of the premises, but eventually all the bodies were discovered within the perimeters of the casino area: 22 of the deceased were guests of the resort, 13 of the deceased were staff members, and 54 were injured.
The attacker then made his way up to a hotel room, and stole gaming chips in the equivalent of $2.3 million dollars. Eventually, security personnel engaged the attacker in cross fire conflict. The attacker eventually locked himself in one of the hotel rooms, where he set himself on fire and shot himself.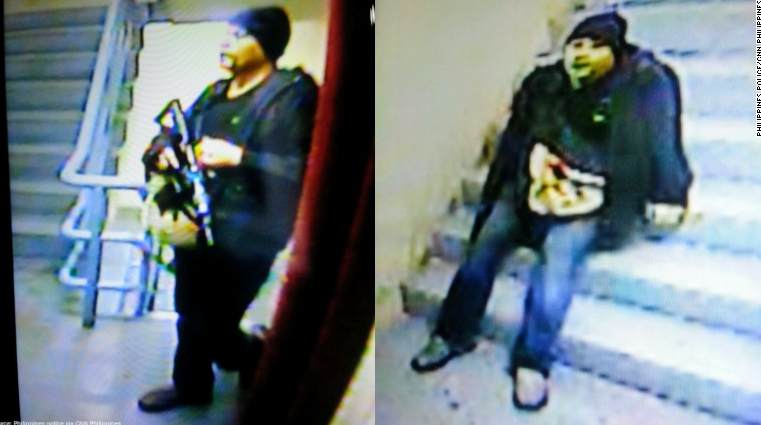 "This particular situation in Manila is not related in any way to a terrorist attack," presidential spokesman Ernesto Abella told the
press
. Manila Police Chief Oscar Albayalde also
stated
that the police think it's likely that the suspect was foreigner. "He looks Caucasian, he talks English, he's big and he's white, so he's probably a foreigner," he said.
WE SAID THIS: Our sincerest prayers and thoughts go out to the victims of the attack, and their loved ones.