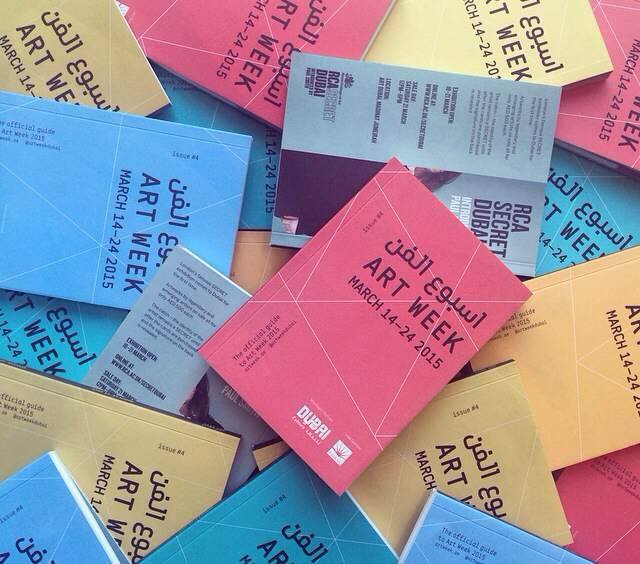 Art season is upon us in Dubai and with the plethora of exhibitions, installations and presentations throughout the city, it can be a jungle to navigate.
Here's everything you need to know, including 10 tips for making your art tour easier to get around.
The Art Week one-day pass is Dh50 and a three-day pass is Dh80. It lasts from Mar. 14 to 24.
The Art Dubai contemporary segment features 72 galleries, while the modern section features the work of influential artists of the 20th century from 15 galleries around the world. Meanwhile, the Marker section focuses on Latin America this year with 35 featured artists.
Design Days will be held at The Venue next to the Burj Khalifa on Mohammad Bin Rashid Boulevard in Downtown Dubai from March 16 to March 19, 4pm to 10pm, and from 1pm to 7pm on March 20. 44 exhibitors from 20 countries, ranging from established and upcoming design galleries to leaders in the field. Tickets are Dh50.
The SIKKA Art Fair showcases emerging Emirati and UAE-based artists from Mar. 14 to Mar. 24 in the Al Fahidi Historical Neighbourhood.
The Global Art Fair highlights established and emerging Indian artists until Mar. 15 at The Oberoi Hotel in Business Bay, from 11am to 9pm.
The Global Art Forum features live talks and presentations by leading figures in the art industry in the Mina A'Salam Hotel.
Tips & Tricks:
1. Don't drive to Art Dubai as parking at Souk Madinat is limited.
2. Kids under eight years old and university students with ID get free entrance to Art Dubai.
3. Ladies get a special, free preview of Art Dubai on Mar. 18 from 1pm-4pm! The ladies preview for Design Days will be on Mar. 16 from 1pm-4pm.
4. Register on the Art Week website to get free access to Art Dubai on Mar. 21 and Design Days on Mar. 20
5. The contemporary exhibitions are located in the Madinat area, but if you're more of a modern era aficionado, head to the Global Art Forum
6. Artworks range from Dh3,670 to over $1 million, but you can get an RCA Secret Dubai postcard for just Dh500. These are the London Royal College of Art's anonymous postcard-sized artworks created by well-known alumni and students of the prestigious university. The postcards will be on display from Mar. 18 to 21 and sold on Mar. 21 from 12pm to 6pm, and proceeds will help support talented RCA students and fund RCA Dubai courses
7. Take a curator- or artist-led tour for an insider peek. These happen throughout the day, every day of the fair
8. If you're a new collector, register for a tour led by artist Yael Hattar, which focuses on pieces less than $5,000
9. Download the interactive Art Week app to help you get around. Free guides are also available at all participating venues
10. For the younger art-lovers, the Shaikha Manal Little Artists Program offers artist-led workshops and tours for children and teens.
WE SAID THIS: For more detailed information on the different exhibits, check out artweek.ae.