In 2021, statistics show that some 6.8 billion people worldwide currently have access to a mobile phone. The figures show no signs of slowing down and, by 2023, it's estimated that the numbers will have risen to 7.33 billion.
Contrast those numbers with statistics shown at the start of the new millennium: In 2000, less than a billion people had signed up for a mobile subscription service. An increase in mobile use has benefitted a number of sectors, but one area that has enjoyed significant growth is the betting industry.
Revenue Boosts
The overall gambling industry has enjoyed steady growth, even through some challenging times. Globally, revenue from this sector was declared at over $66.72 million USD throughout 2020. Forward predictions suggest that those figures are expected to grow at a rate of 11.4% for the period between 2021 and 2028.
From those overall sums, the mobile gambling sector contributes more than $45 million and, by 2026, some of the more optimistic projections claim that it could push up to $77 million. Those are impressive numbers, but why is mobile gambling producing the majority share of revenue from within the industry?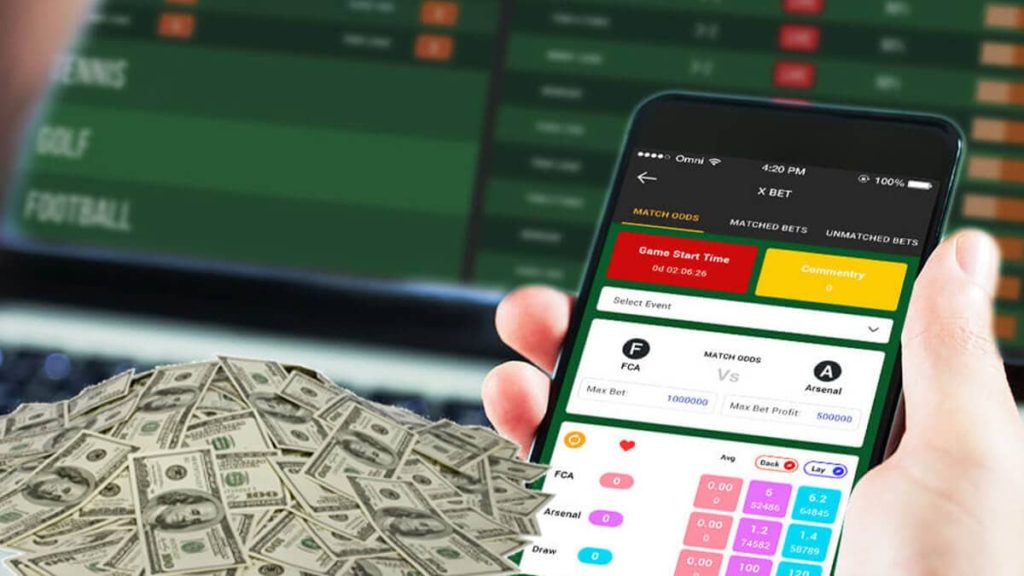 At Your Convenience
One of the obvious drivers for the growth of sports betting is the rise of online bookmakers. Convenience is at the heart of ecommerce and the ease in which we can trade is partly responsible for substantial increases in revenue.
In the past, bettors would have to make the journey into town and place their wagers. The element of spontaneity just isn't there and that's a key factor in today's betting statistics. One can only guess at those revenue sums if digital gambling wasn't available but it's clear that the numbers would drop significantly.
Sportsbook and casino providers are aware that ease of use is a big reason why their mobile platforms are so important to the whole operation. This is, however, a crowded industry and one where companies have to continue to innovate.
Sustained Growth
By making things even easier for their customers, individual sports betting operators can continue to boost their revenue. Logging on to a favorite bookmaker via a dedicated mobile site has become stream lined to make sports betting online a smooth process.
In the present climate, the vast majority of operators now have dedicated apps for both Android and iOS systems. They are fast and free to download, clearly showing that sportsbooks know convenience is king.
The main advantage of mobile betting is that wagers can be placed at any time of day and in any location where there is internet access. Whether in a bar, waiting in a queue or stuck on a train, customers no longer have to miss out on a likely bet.
Mobile staking is especially important in live betting where bettors can stake once a match has started. This is a fast-moving area of the industry where odds can fluctuate very quickly, so it makes sense to wager via mobile in order that those stakes can be made in the shortest possible time frame.
The Future is Here
In other areas of eCommerce, new technologies are starting to boost the revenue of many sectors. 5G, Artificial Intelligence and even Virtual Reality are all playing a part in the next phase of trading.
VR is also expected to have a huge impact on the gaming industry over the next decade or so. 5G technology and AI will also be influential in this sector but could any, or all of those factors, aid the mobile sports betting industry?
In a sense, Artificial Intelligence is already in evidence across the majority of operators although it's more widely used at online casinos. If a player shows an interest in a specific slot game, they can be directed to a host of other titles that carry similar themes.
It's a phenomenon that keeps developing and we can therefore expect to see AI having a bigger say on sports betting platforms in the future.
Keep it (Sur)real
Virtual sports currently make up a very small percentage of an overall sports betting platform. Log on to any sportsbook and there could be a selection of soccer, basketball, and American football games plus some horse racing, amongst others.
The graphics are adequate, if not exactly stunning and the entire platform appears in need of a makeover. There is interest in virtual sports but it's easy to imagine how this could be advanced if virtual reality were to step in. With higher quality sound and graphics and a headset that makes players feel part of the action, this is an untapped market for sportsbooks that could explode in the next ten years.
Growth on the Go
Applying Virtual Reality to mobile betting could be trickier but it's a challenge that the industry will be looking to rise to. 5G and AI will also develop while other areas must also be addressed.
The rise in cryptocurrency means that operators need to keep pace and to implement ways in which to accept Bitcoin and others. New techniques to combat cybersecurity such as Transport Layer Security (TLS), will also evolve.
The mobile sports betting industry has a bright future and, with the help of new innovations, there's no reason why the sector cannot continue to hit its revenue targets.
WE SAID THIS: Tell us your thoughts in the comment section below.