Cryptocurrency is no longer niche, having long passed over into the mainstream. But this is not necessarily 100 percent a good thing. While a lot of businesses have embraced Bitcoin and other top crypto options, some companies have got burned as a result.
Here, we look at how crypto craziness could be putting some online firms out of business.
Could crypto currencies pursue public offerings?
Online businesses with close links to cryptocurrency will be keeping a close eye on the news that many crypto companies are considering going for a public offering. Mining company MicroBT, as well as crypto giants Coinbase and eToro, are among those slated for an IPO at some point in 2021.
That could give the crypto world an air of legitimacy that has perhaps been lacking in recent years, though for some the appeal of Bitcoin and the like is that it operates outside the system. Crypto exchange Coinbase has previously been valued at more than $8 billion and is believed to hold around $25 billion in assets.
Nic Carter, the co-founder of researcher Coin Metrics, believes that Coinbase will not be the only major crypto company to go for an IPO this year. Speaking to Business Standard, he said: "It's a pure-play bet on the fastest growing industry in the world, crypto, and we're in the loosest money regime in history."
But while crypto companies themselves might be ready to make a fortune through IPOs in 2021, the damage that crypto is doing to some online firms is becoming clearer by the day.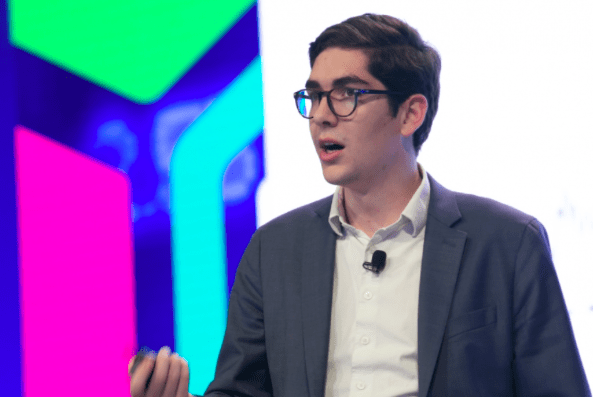 How crypto can hurt businesses
Various types of businesses have embraced crypto in recent years including many internet payment providers and online casinos, who are often at the forefront of new technology.
Adding cryptocurrency options as payment methods have been welcomed by players who like the chance to play with Bitcoin and other cryptos. But gambling with Bitcoins is like gambling twice at the same time. Not only are you actually gambling, but you are also gambling due to the volatility of Bitcoins. This has not ended well for a number of Bitcoin only online casinos.
After all, the price of Bitcoin is famously volatile. European Central Bank head Christine Lagarde recently called for more regulation of cryptocurrency but, following her comments, Bitcoin's value rocketed back above the $40,000 mark. In the last year, Bitcoin's price has slipped to as low as $5,000, which shows just how risky it can be to put faith in the cryptocurrency.
Businesses with crypto holdings can find the value of their Bitcoins might fall dramatically. Lagarde, who was speaking at the recent Reuters Next conference, described Bitcoin as a "funny business" and claimed that the cryptocurrency has been used for "totally reprehensible money laundering", though she did not give any examples of when this has happened.
The future of Bitcoin has always been unclear but some believe this new economic framework might well be able to replace national economies in the future. Bitcoin users have had to get used to the price of the crypto rising or falling by as much as 10 percent in a day, which can be bad news for those businesses that are holding a large amount of the cryptocurrency.
Businesses that are involved in crypto might also be the target of hackers, who regularly aim to exploit deficiencies in security at these companies, which might be unaware of how to protect their Bitcoins from being stolen. Cryptocurrency-related crime has been falling, however.
Furthermore, while anonymity is one of the reasons why people love using crypto, this can cause extra pain for companies. Anonymity makes fraud protection a lot more challenging, while regulations on customer identification might not be able to be met by businesses either. All this could mean businesses lose credibility if they opt to be involved with cryptocurrency.
Could Bitcoin hit $50,000?
Online companies that are involved in cryptocurrency will no doubt have their fingers crossed that Bitcoin continues to trend upwards in the coming weeks and months. Some experts are even forecasting that the price of Bitcoin could go above $50,000 in the near future. This would be a rise of around 1,000 percent on its lowest point in the last 12 months.
"We're talking about Bitcoin over the next three, five, 10 years slowly inching away at gold's market capitalization," Vijay Ayyar, head of Asia Pacific with crypto exchange Luno, said.
Ayyar added he believes Bitcoin could move over the $50,000 mark for the first time while other forecasters have suggested Bitcoin might also start to be used as a hedge against inflation.
Online companies must be careful with cryptocurrencies such as Bitcoin due to the fact a crash in its value could be just around the corner. But those with faith in Bitcoin have been rewarded since the start of the year and the price of the cryptocurrency might just keep on rising.
WE SAID THIS: Tell us your thoughts below.