We live in a day and age, where it's easy to have access to a lot of alternative health products that can replace conventional medicine. However, not every product is that great for us, and a lot of them experience a brief fad before dying down again.
CBD, however, seems to be the exception to this, as the industry becomes more and more valuable as time goes on and more research is done. Scientists and researchers are scrambling to know as much as they can about CBD as a natural medicine, and how it can benefit humans in many different ways.
The result is that there are now hundreds of CBD oil companies out there – but not all of them are worth your time or money. Let's discuss what it takes to be a good CBD oil company so that you can find the right one for you.
Isolate vs. Full-Spectrum
When it comes to CBD, there are two main products or ways that it can be consumed – full-spectrum or isolate. Isolate is, as you can expect, where the CBD compound is isolated, and the product only contains this. Full-spectrum is when more cannabinoids are extracted from the cannabis or hemp plant, and combined with CBD to create a more potent CBD product.
While it does come down to what you prefer in your CBD, we do think that good CBD oil companies will offer both, or in the very least full-spectrum. Full-spectrum allows you to benefit from many more compounds than just CBD, which often makes it worth your money.
Product Sourcing
How important is it to you that you know where your CBD company has sourced their plant product from? While CBD is still being regulated in different parts of the world, some countries have stricter regulations around how the plant material is grown than others. For example, if the CBD company you're interested in is from the U.S., then it's better for them to source their plant product from within America.
This is because places like Texas and Colorado have strict regulations around how you can grow it, so you're guaranteed that the source is safe, and most likely also organic. However, if it is sourced from overseas, it's a different story. Due to varying regulations, there's every chance that it might not be grown in a safe or organic manner, and there's no way to know.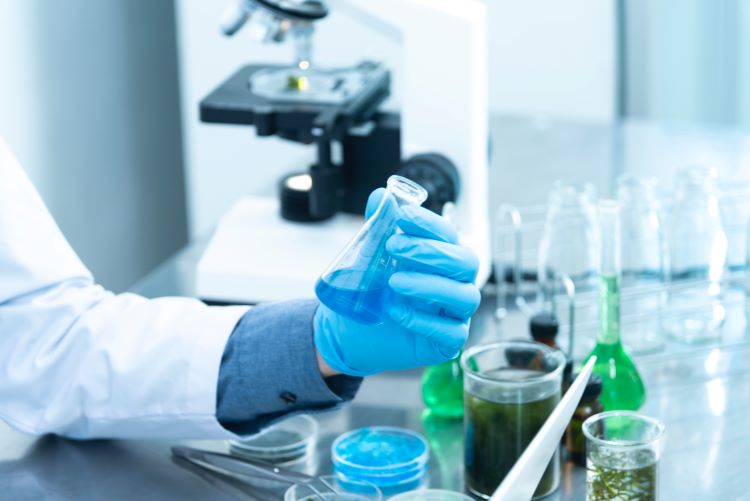 Lab Testing
This is perhaps one of the most important traits for a good CBD company to have. When creating a product that is going to be used by humans for consumption with health conditions in mind, it's essential that they make sure to lab test each and every one.
This requires sending them out to a third-party lab, who can make sure that there's nothing in it that shouldn't be in it, like foreign materials or contaminants. The other thing they look for when testing in the lab is potency – reputable CBD oil companies make sure that the amount of CBD in the bottle is the same as what's on the label.
Final Thoughts
Finding a good CBD oil company can be harder than you think. While there are now many of them out there, this actually makes your job more difficult. Finding the right one for your needs is harder than ever, and a lot of the time, you have to spend a bit of time researching to make sure you get the right one.
When trying to find the right company, remember to make sure they have these important traits. They will go a long way in ensuring that the product you're spending your money on is safe, potent, and effective.
WE SAID THIS: Find a company you can trust.