Exams, assignments, countless papers, and case studies force you to figure out time management and quality writing. Many students have a misconception that a good paper is the one perfect from the first attempt. This belief is rooted in the highly competitive culture and fast pace of our world. But you will quickly discover that the best papers and best writing are the ones that undergo a transformation and take their time.
Whether you are a freshman or graduate, you have to rely on proofreading and editing. You may know some tips on how to improve your writing. For instance, you have to give your text a rest, then come back and reread it. As you ask yourself, "how do I write my paper" you have to start asking, "how do I edit it effectively" as well. Of course, the software doesn't catch all nuances of writing, but every year it becomes handier and handier for avoiding errors that can cost you a grade.
Here are the top services and software that can make your life easier and your writing process more efficient.
Scrivener
Scrivener is probably one of the best apps for writing and editing without getting distracted (which is the reason for making mistakes in the first place). You put on the full-screen mode and start working on your project. It is easy to adjust and discover all features necessary to edit and proofread your paper. Scrivener is probably one of those apps that have more functionality for students and their assignments as well as people who begin their careers.
The only disadvantage of Scrivener is the price that might be too high. Yet, if you are looking into a good investment, this software is a must. This software is designed to write and focus on your editing. It also serves as an extra space for your creativity.
Grammarly
Without a doubt, the most popular and well-known software out on the market. Maybe it is one of the most efficient services that allow you to use a free version that works perfectly. The paid version unlocks more elaborated suggestions, but if you need a quick review, free Grammarly will do. Any unnoticed typo or wrong spelling would be underlined and eliminated.
Editing is an art, and Grammarly makes it easier to deal with it, although most of the job you have to do yourself. You still may look for editing assistance and let professionals show you how it's done, or you may start from scratch and figure out the process. In any case, you should know that everyone trusts Grammarly. Even the professionals who can teach you to master your editing.
ProWritingAid
Another star on the market, ProWritingAid is a bit similar to its major competitor, Grammarly. Just like Grammarly, it offers real-time editing solutions. It includes improvement of writing style and your writing consistency. Yet, if comparing it to other software, ProWritingAid is more creatively aimed to explain how you can become a better writer and editor.
It is rich in offering more vocabulary choices, styles, and formats. It also offers extensions to browsers and checks your spelling on social media and other platforms you want to connect to it. At the same time, ProWritingAid is a more affordable solution for students, if you want to unlock Premium features.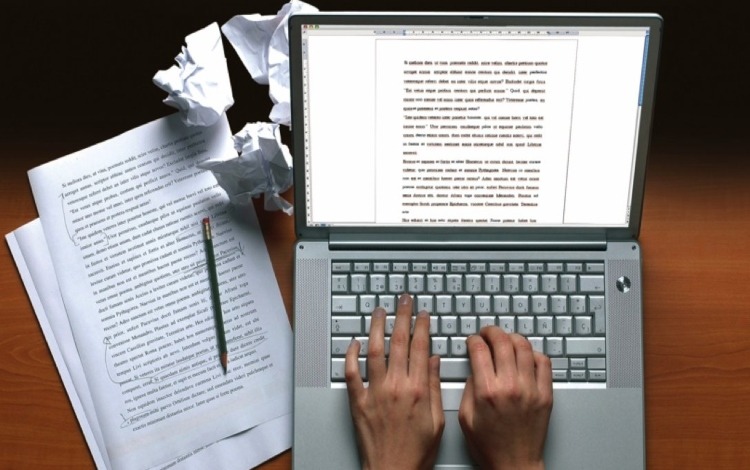 Ginger Software
Ginger Software is a great option for students whose English is their second language. An in-built translation engine eases the experience of editing and checking your translation. The software detects typos, errors, and other subtle mistakes and levels your writing. It has all the necessary features to advance your English proficiency and avoid repetitions or weak run-on sentences.
If you really look for software that not only corrects you but helps you to learn more, Ginger is the perfect option. Don't feel halted because you might not know all the words or phrases, but use software that helps you. It is easy to use and navigate, and it's an affordable option for editing and proofreading.
PaperRater
One of the most essential parts of editing your work is checking for plagiarism. Intentional or not, you must avoid it at any cost. PaperRater could be one of the best choices not only to check your writing and edit your paper but to double-check the authenticity of your essay. It is decent in accuracy but may lack diversity in editing suggestions.
It is not the best but not the worst choice for a student in need out there. It is at the top for convenience and speed-check. PaperRater is an option for those who are more confident in their writing and their proofreading but want to be sure before submission.
Hemingway Editor
If you are not sure whether or not your essay follows the flow and structure, then this software is for you. Hemingway Editor checks the readability and complexity of your essay, underlining what should be improved. However, it is important to notice that some suggestions can be perceived with a grain of salt. Not every suggestion is good enough.
Sometimes Hemingway Editor is too dedicated to making your text as simple as possible. It means that many words you have to toss away or find simpler synonyms. In some cases, it is impossible to do without reducing the quality of your paper. Otherwise, this software is perfect for reviewing and editing your syntax and punctuation.
WordRake
If you struggle with vocabulary and want to enrich your writing and cut unnecessary words – WordRake is here for you. If other software assists you with mastering a language or looking at the specific aspect of your writing, WordRake is a lexical and grammatical editor. It is designed to make everything possible to make your writing worth of A+. It checks the most common mistakes and offers you the best solution.
At the same time, WordRake looks into your writing and analyzes it without suggesting wrong corrections. It also has adjustable features, and you can be sure it always looks for the needed word count. It is an affordable option for students and professionals who begin their careers. 
WE SAID THIS: Which software is your favorite?