To raise a successful channel on YouTube, creators have to count in lots of statistical data that they receive as the growth goes on. The well-known stats that everybody is chasing are the number of subscribers, likes, and video views. But one metric that is less known, but still extremely important for YouTube is audience retention. In this article, we will discover what is audience retention, and why you as a youtube blogger should pay attention to it.
So, What Is It Anyway?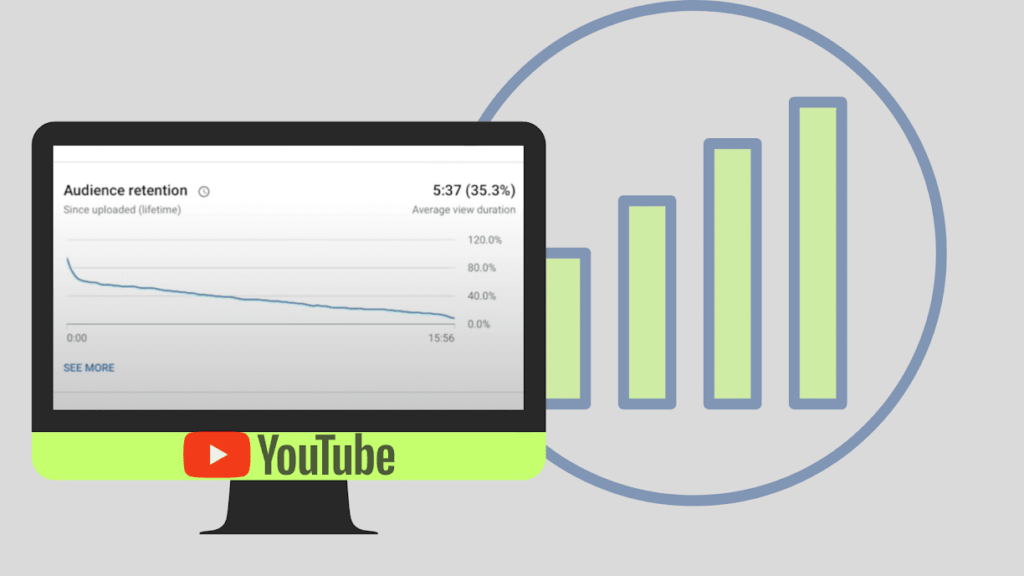 As we know, the audience and its behavior is a primary marker that impacts the video ranking mechanism, beside SEO, viewing data, and keywords. And retention is actually the capacity of the content to hold the spotlight of a watcher till the end of the film. So, we understand here, that audience retention is indicating the interest of users in your content. For ranking systems, it increases your channels authenticity, thus raising your rates higher and broadening your target group.
Technically, the retention rate is achieved this way – if the uploaded video is 20 minutes long, and the user has followed it for 10 minutes, the percentage will be 50%. If he watches the film for 15 minutes, the retention rate will increase to 75%. The higher is the proportion, the better would be your overall rendition.
The information about your retention can be easily found in YouTube analytics. In the same section, you will also see what part of the video is being bypassed a lot. Knowing all that, you can improve your content, changing the structure or length of your videos.
Why Is This Metric So Important?
And here comes revelation – sometimes the quantity of views doesn't matter at all. Being a provider of high retention YouTube views, you achieve a top-quality content that is ranked higher by YouTube algorithms and users as well. However, this metric is vitally important to make the algorithms of the platform to work in your favor. The lower your retention rating is, the lesser your content is appearing in searches. This way, you lose a chance to make your videos discovered by bigger audiences. Simply speaking, the algorithm considers your content dull and not useful. And the consequences come immediately – you will lose viewership, engagement, watch time, and other important metrics that determine the prosperity of your content for YouTube mechanisms.
What Can Provoke The Decrease Of Audience Retention?
The main reason why viewers can forfeit interest in watching your video is the wrong structure of it. Unfortunately, no well-thought, SEO-approved titles and descriptions along with impressive thumbnails high-quality filming gear will not save you. By a detailed analysis of your previous performance, you can find and eliminate your mistakes. Usually, the audience retention can be affected by things like:
Long intros
Many advertising parts or they are too long
Boring presentation of content
Montage and editing errors
Unimportant statements, informational junk
In fact, most of those factors can be eliminated in one way – rethinking your performance and improving your skills as a creator. In the paragraph above it was mentioned that all this data will be depicted in your analytics, so the process of improvement will come easier.
How To Boost Audience Retention?
There are some ways to make your result better, and most of them include reworking your video production process. According to the knowledge that you get from your analytics and from best practices, you can adjust to hit your public's interests. And here we have also gathered here more universal tips, that will help to uplift your performance on YouTube.
#1 Educate yourself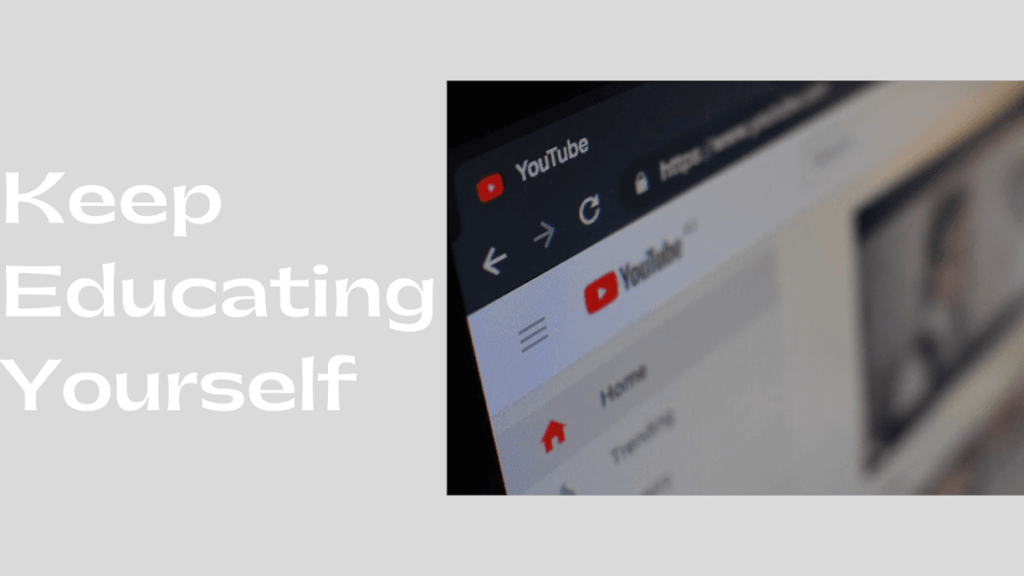 It is impossible to keep your channel at top rates if you will not invest in your knowledge. Self-development is what helps you to stay on the top of the wave. And for beginners, visiting or passing online classes about technical stuff like editing is vital to jumpstart their growth on the platform. In fact, nowadays there are specific classes for bloggers as well, where you can get information about how to avoid typical mistakes, how to do the scripting, and make your content attractive to users.
Being well-educated technically and fluent in your industry is what shows your professionalism, and people like to watch someone who is confident in his or her content.
#2 Compare your videos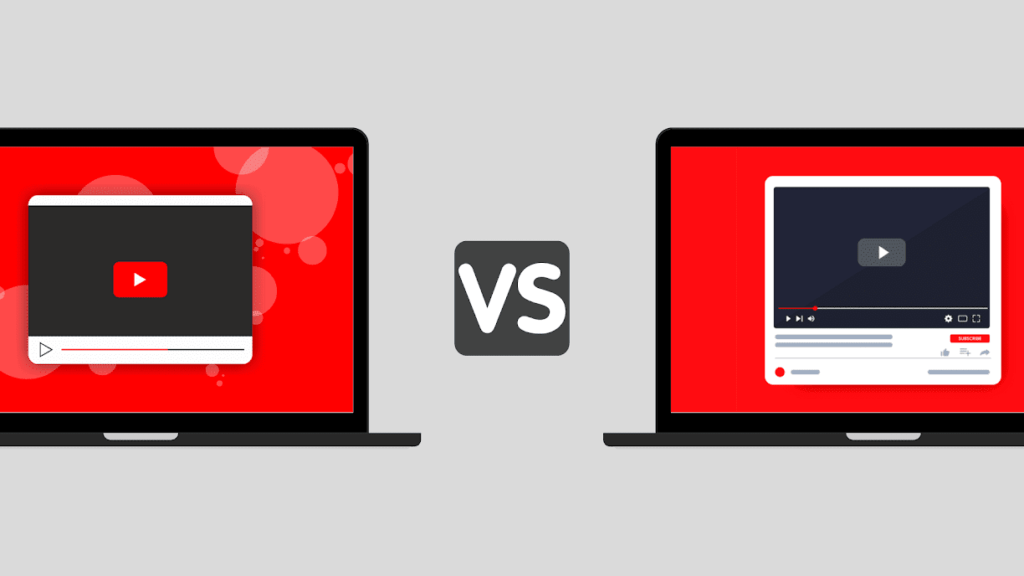 The data that YouTube offers can help you to re-evaluate your content with comparison. Look through your rates and graphics to see what is the defining activities that cause the lower audience retention. Find the general points where users lose their interest and what they skip in different videos – that is the field for your further work. Constant comparison of your videos will also help you to build up your strategy and organize your content in categories and units within the video.
#3 Find the perfect video length
YouTube users are a tough crowd. With the development of mobile technologies, people often consume information on-the-go, which is why you should learn to squeeze all your content into a shorter length. Quality in this paragraph means not the 4K resolution, but the manner of presenting the information in the shortest yet interesting and unusual manner, also putting the key points strategically.
Another vector of your development may be longer videos – about an hour or so. But remember, that the overall length of your videos is determined by the specifics of the industry and your personal style. For example, one of the most popular bloggers on the American segment of YouTube Casey Neistat is filming his vlogs in average length of 10 minutes. Kara and Nate, travel bloggers, are keeping their videos on average of 15 minutes.
#4 Drop the hooks to pick the interest of your viewers
To encourage your viewers to watch your videos till the end, trigger their curiosity. Put in some hooks to keep the interest to your content in tension. And along with compelling titles and general rules for thumbnails that everybody is aware of, here comes a relatively new feature to increase not just your audience retention rates, but your results in general. We talk about animated YouTube thumbnails! This feature is available both on mobile and desktop versions of YouTube – when a user navigates the cursor on the video thumbnail (on pc) or when he scrolls through the feed (mobile), the small image launches the short animation, like a gif. Technically, you can make such thumbnails with the help of paid software like Adobe Animate or Photoshop. There are free options as well, but they will not give you the same high-quality result.
In terms of audience retention, animated thumbnails are the perfect preview, that gives users a glimpse of the content in this video, and if you put in the right highlights of your materials, people will want to see these moments in a full-length film.
Conclusion
Audience retention is a really important metric because it is not only an important indicator of your performance on YouTube but a good marker for improving your content and pulling a bigger crowd into the army of your viewers. So it is totally worth paying a lot of attention to this matter and putting effort into getting good editing skills and researching the industry to find out what does best for your viewers.
WE SAID THIS: Tell us your thoughts below.