Egypt is a popular all-year-round destination and stands out among other travel destinations for its variety of activities and locations. In a recent report, CNN named the land of the pharaohs as one of the top countries to visit for fall. It's the ideal place for sightseeing, camping, hiking, and visiting some gorgeous beaches. Therefore, let's embark on a trip that will see us camping in the amazing White Dessert and hiking in Jabal Moussa!
Hiking
Mount Saint Catherine is Egypt's highest mountain, located near the city of St. Catherine in the South Sinai governorate. The mountain takes four to six hours to trek to summit Saint Catherine at a height of 2,646 meters. Once you finish the hike, there is rewarding scenery of the Red Sea and the mountains of mainland Egypt at the top. Also, if you're wondering where the mountain got its name, it got it from the Christian Saint Catherine, who was martyred at the age of 18 and her story is one you can read all about here. Following the long hike you can take an hour's drive to Dahab to spend the day at the beach, the water will not be cold and it will feel like you are still in summer.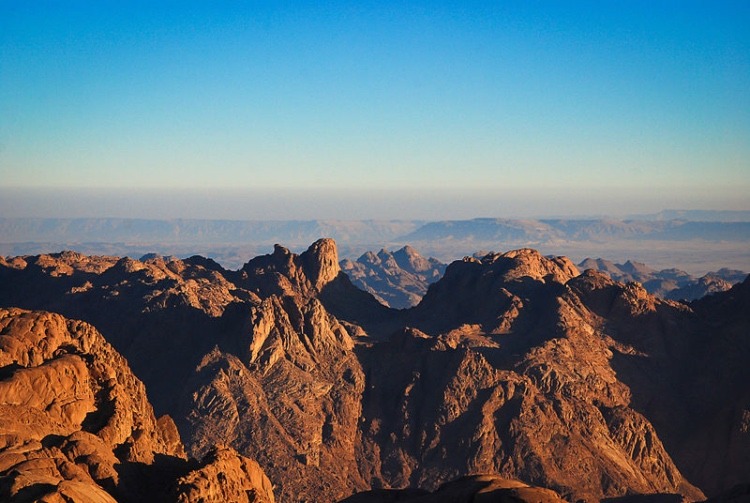 Jabal Moussa is a 2,285-meter-high mountain that is surrounded by higher peaks on all sides. At its summit is a mosque that is still used today, along with a Greek Orthodox chapel. There are two main routes to the summit of Mount Sinai, both of which have their trailheads in the car park of Saint Catherine's Monastery. Those two routes afford spectacular views of the surrounding desert peaks and valleys including Mount Saint Catherine. For extreme outdoor sport enthusiasts you can spend up to three days in the gorgeous area, with local guides galore you can find abundant hiking routes with rich scenery and canyons.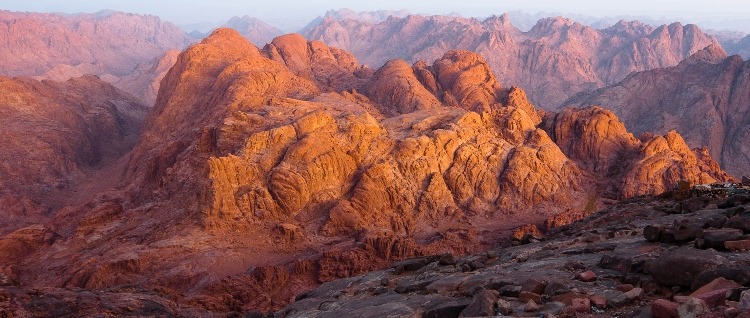 Jebel Shayib is the highest mountain in the Red Sea Mountain Ranges, at 2,187 m above sea level. The trail is about eight km long from the start of the hike "at 1,085 m above sea level" to the summit. It's also one of the most difficult mountains to ascend in Egypt. However, this mountain is officially not accessible and is a two-hour drive from El Gouna.
Therefore, to know more about the El Gouna mountains, we spoke to Gouna MountainGoats co-founder Sytze Boomsma who shared his extensive knowledge about the region's other mountains.
Boomsma mentioned Wadi Bili which has a total length of 60-70km and contains the Gebel Gattar and Gebel Dukhan that extends till the Red Sea. Then he added that 12 km of these mountains is a canyon that cuts through the Abu Sha'ar plateau which was created by tectonic pressure millions of years ago when this area was covered by the sea. He added that when looking for wildlife, you are most likely to find it around the bushes/ shrubs. For example, beetles and lizards are common and in the warmer months, you can also find vipers. Scorpions are rare too and can be found at night with a UV lamp, other types of mammals that you can find are camels, foxes, and rabbits.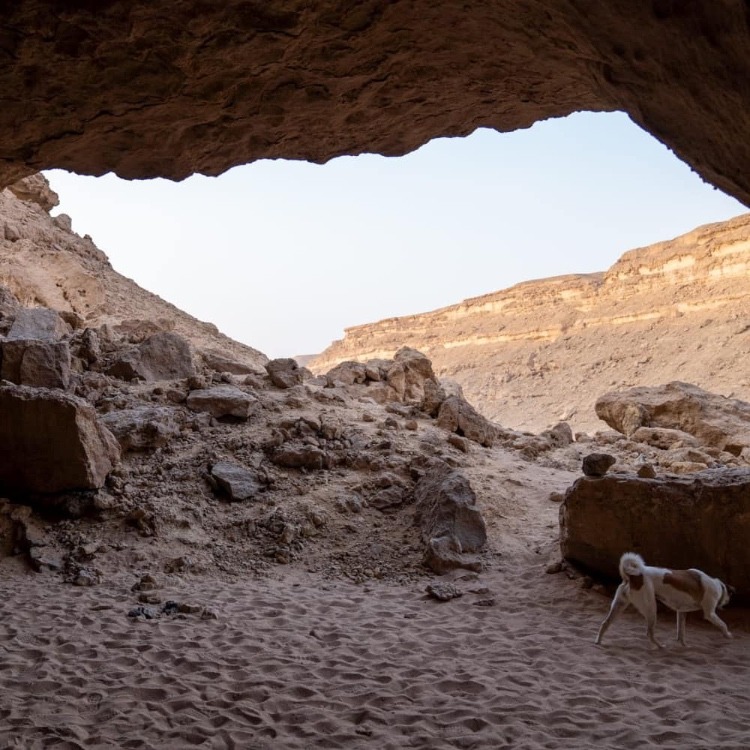 Camping
In the fall, Egypt's deserts aren't too cold and won't even be too hot! This moderate temperature enables people to go there and have an unforgettable experience in Egypt's most famous camping spots.
Wadi Gnai is a majestic wadi that is known for its beautiful landscape and cradled by moutains. The simple yet varied surroundings of this granite wadi, which is close to Dahab, immediately gives off a relaxing aura. As soon as you step inside, stunning red-glowing granite mountains, majestic gardens, date palm trees, and camels will all come into view. If you're lucky, you might also catch a glimpse of a few deer or desert foxes. It is also one of the earliest climbing sites in South Sinai and a fun location for camping and rock climbing. Fall not being too hot will allow longer hours for climbing the granite rock.
White Desert
Beginning around 28 miles north of Farafra (found in the large Western Desert of Egypt) is the White Desert. It is legitimately one of Egypt's most well-known desert locations and to your surprise..it is absolutely white! No other desert in the world can compare to the abundance of stunning wind-carved rock formations fashioned like enormous mushrooms or stones. Even though it only has a small selection of tours and safaris, it is the ideal place to begin an overnight journey into the endless field of limestone formation. If you decide to go during a full moon you will be seeing the beautiful structures better at night, however with no moon you will get to see a night sky littered with shooting stars.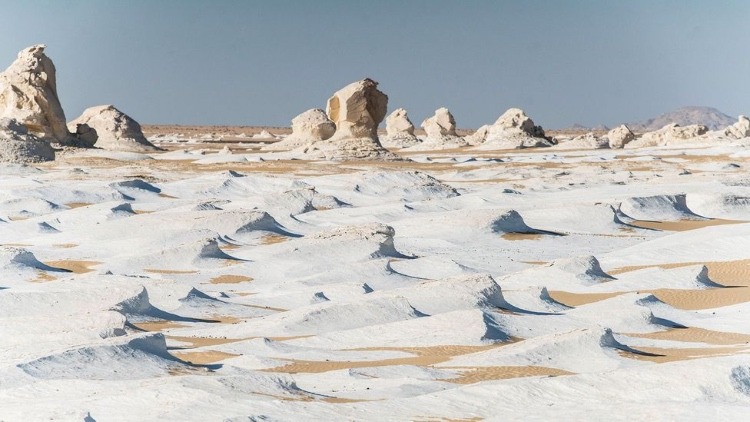 The most well-known landmark of the city of Marsa Alam, Ras Hankorab Beach is a beautiful beach with white sand and crystal-clear water on the Red Sea. There, you can engage in a variety of activities on this beach, including boating in the sea, camping with friends and family, long walks along the beach, and many more. it is also referred to as the "Egyptian Maldives" and "Paradise Lagoon."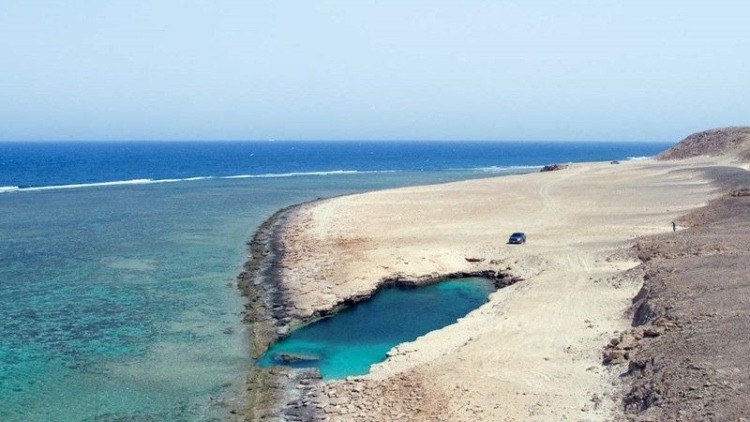 Sightseeing
While you're in El Minya, make sure to check out Tuna El Gebel which is considered one of the main features of the city. It is a large necropolis for the ancient town of Khnum. The cemetery date back to the Akhenaton era. Apart from temple structures above ground, it consists of a wide system of underground galleries where animals of different kinds were buried. Apart from Tuna El Jebel, you can also visit Fraser Tombs and Malawy Museum.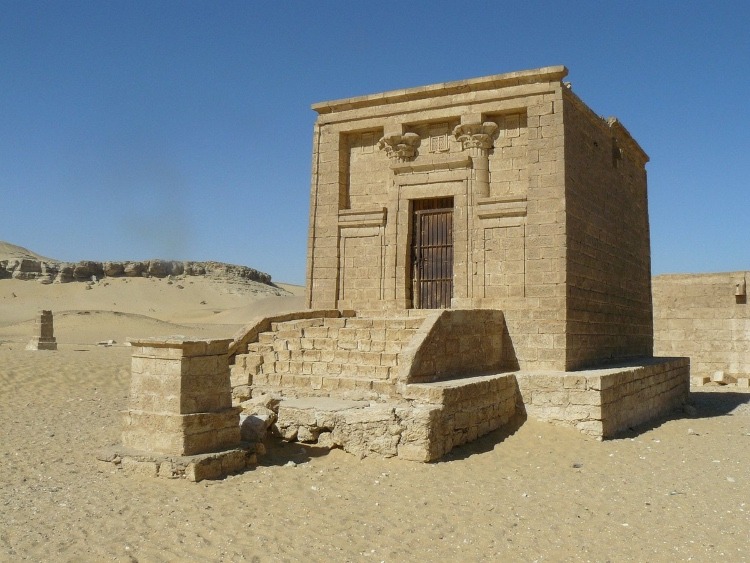 The Temple Complex of Karnak is one of the most amazing and stunning structures among Luxor's numerous monuments. The Great Temple of Amun, the Temple of Khons, the Festival Temple of Tuthmosis III, as well as neighboring smaller temples and sanctuaries, are all located within its confines. Don't cut corners on your stay here, even if you're pressed for time. To try to understand the entire complex, you need at least three hours. You may easily opt to walk from the city center to Karnak along the Corniche road that runs along the Nile, though due to the heat, most people would choose to take a taxi unless you're there October weather should be great for walking.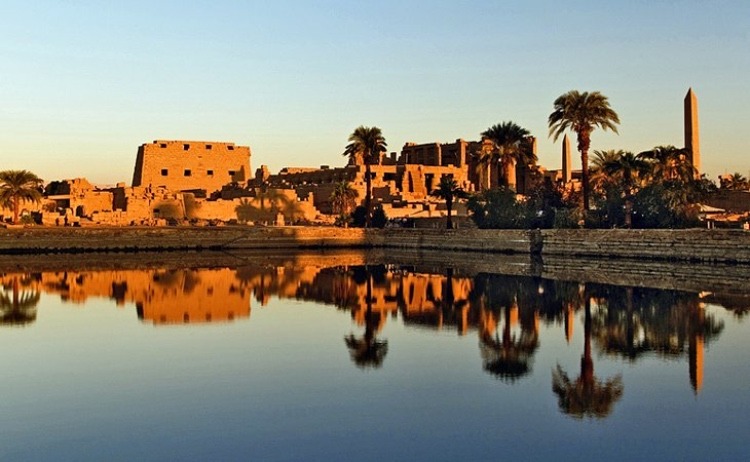 Between the Monastery of St. Simeon and the Tombs of the Nobles on Aswan's west bank, camel trekking offers a beautiful route. The journey through the arid plain, surrounded by golden sand dunes, displays the Nile's little sliver of lush agriculture. Near the ferry landing at the Tombs of the Nobles, camels can be rented. Also, It takes around an hour to travel to the monastery.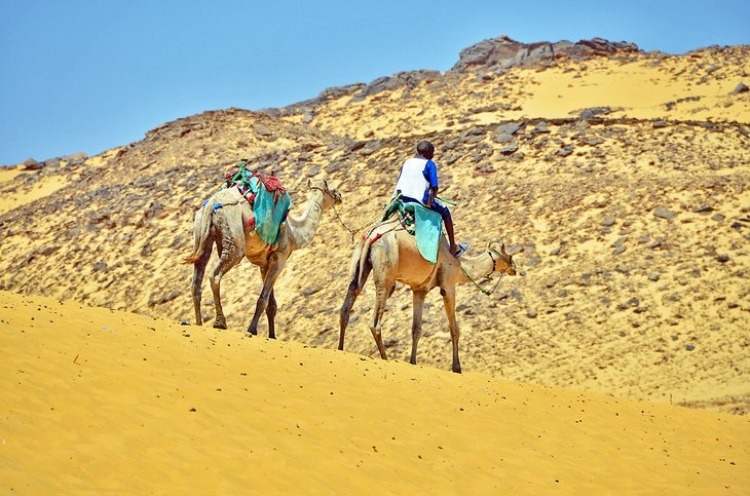 Beaches
Shark Bay in Sharm El Sheikh is yet another great diving area; the water here has a lovely coral incline. If you're not comfortable swimming, there is a shallow section at the northern end of the beach where you can go snorkeling. Moreover, marine life is abundant and fascinating in the sea itself, including coral fish, lyretail, and barracuda. Besides the water, there are plenty of lovely shady greens that make even the beach a fantastic place to relax. The pleasure isn't limited to the ocean as you'll get some beautiful views of Tiran Island across the water.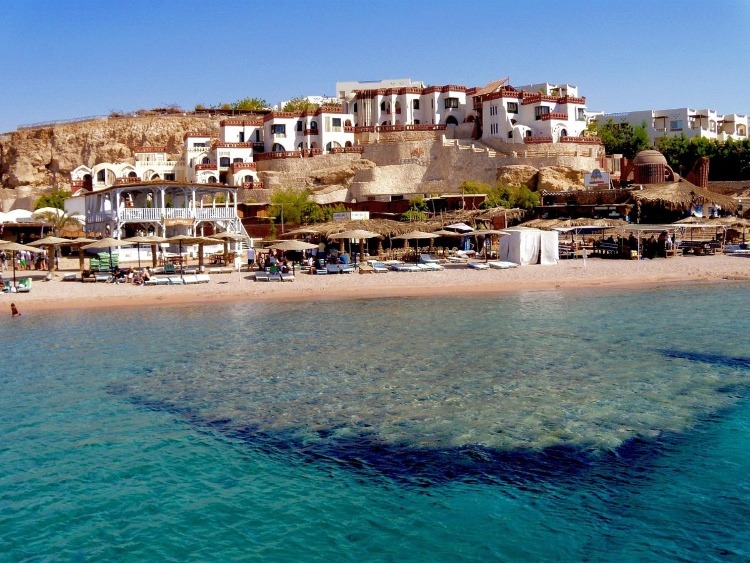 By water ferry or Maadeya, Port Fouad, the sister city of Portsaid, is conveniently reachable. You can travel to the beach at the edge of the city for some eye-catching vistas of lounge areas in the form of balloons. The beach itself, which stretches for a good number of kilometers from the Suez Canal, is frequently bustling with activity and has a fantastic vibe. Couples strolling down the beach, families, and friends barbecuing, street food sellers selling their products, large groups of people playing football, kids riding horses, and natives performing acrobatic acts for tips can all be seen pretty much at any time of the day. Along with the numerous cafés and restaurants that line the beach, there are a number of street food sellers who move up and down the beach as well.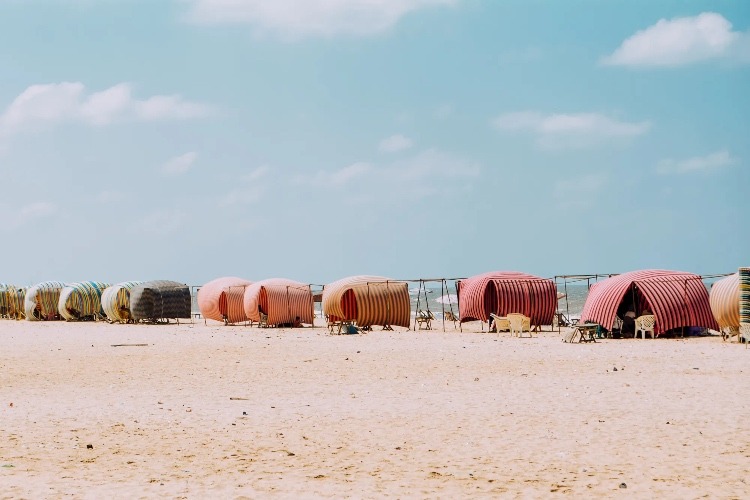 Ras El Bar, which means "head of land" in Arabic, is a resort town in the Governorate of Damietta. If you decide to visit Ras El Bar, your trip won't be complete unless you travel to the lighthouse, a popular tourist attraction in Ras El Bar's northeastern coastal area. To prevent erosion of the coast, massive granite walls support this promenade. There is a sizable area in the Al-Fanar neighborhood set aside for relaxing and taking in the fresh outdoors with a clear view of the ocean and the sky. After traveling for more than 6695 kilometers across 10 African nations, the Nile River adventure comes to an end in this beautiful location.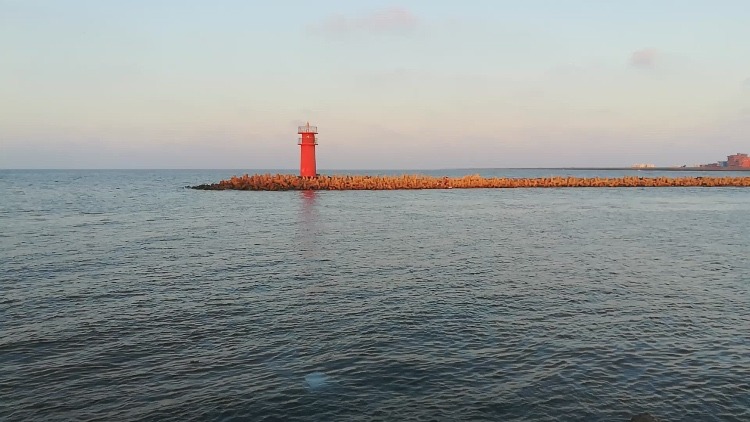 So next time you're in Egypt in the fall, decide what kind of activity you want to do the most…then the country will surprise you with its many hidden gems that offer you an opportunity to get outside and explore nature!