Figuring out what you want to eat is an arduous task that haunts people when cooking. Eating out or ordering food can become expensive and drab after a while, hence the importance given to meal kit services today.
Whether you are waiting to order your first meal kit box or have been sinking your teeth in their delicious home-cooked style recipes for a long time, we gathered some of the best meal kit delivery options.
Freshly – the best pre-made delivery service
Out of all the pre-made delivery services in the market, Freshly was the closest to a home cooking experience. The company is the leader in ready-to-eat meals that are sent to your door and need no extra cooking. The food is fresh and the portions are very generous leaving you with plenty of food for later.
Pros: No cooking required. Good portion sizes. High quality and fresh ingredients.
Cons: Cumbersome cancellation process.
Home Chef – budget friendly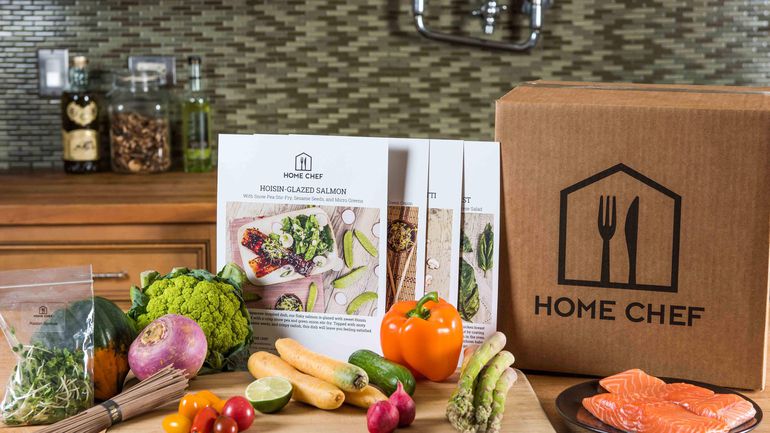 As the name suggests, Home Chef is designed to impart its customers the true art of becoming the master of the kitchen. The recipes are well described in simple steps to help you cook a restaurant-worthy meal without any hassle. Starting at $6.99 their meal kits are the most reasonably priced, which makes them appealing to wide range of consumers.
Pros: High quality ingredients. Affordable.
Cons: Packaging not fully biodegradable.
Blue Apron – best overall
Blue Apron has been the pioneer of the meal kit industry and if you are looking for a no-fuss meal it is the best place to start. Recipe cards are written in an easy-to-follow manner while the overall quality and flavor of each dish is great. There is a wide variety in the weekly menus, with lots of dietary options that aren't very expensive. The menu is mainly focused on vegetables and healthy proteins. You can discover more here and then make an informed choice
Pros: Convenience. Reasonably priced. Uses non-GMO ingredients and sustainably sourced seafood.
Cons: Not recommended for people with food allergies. No meals for keto, gluten-free and paleo diets. Produce is not organic.
Gobble – best pre-prepped meal kit
Unlike other meal kit services which require some chopping, the meal kits from Gobble come totally pre-prepped. In other words, all you have to do is to open the box, reheat and add the already diced ingredients. The recipe cards contain fun facts about each dish and all the nutrition information.
Pros: Quality ingredients. Prompt 15 minute delivery.
Cons: Cannot pause deliveries
Sunbasket – best in variety
Offering a wide spectrum of dining solutions, Sunbasket offers its customers fresh and ready-to-eat meals from their Classic Meal Kit menu. Consumers can choose from delicious recipes and meal plans such as Chef's Choice, Paleo, Lean and Clean, Vegetarian, Gluten-free, Mediterranean and even diabetes-friendly options. You can even mix and match from the whole menu.
Pros: Plenty of Vegetarian choices. Widest variety in the industry.
Cons: Not the best cancellation policy.
Purple Carrot – best for vegan meals
With the rise in popularity of plant-based dishes, Purple Carrot has jumped on the trend and has garnered a major chunk of the vegetarian meal kit delivery market. Their meals are known for their creativity, taste and nutritional value. While changing eating habits is not that easy, Purple Carrot helps in the transition by gradually reducing your meat intake.
Pros: Delicious and filling recipes. Best for those on plant-based diets or those wishing to start on one.
Cons: Expensive. Requires more kitchen tools.
WE SAID THIS: Have you tried meal kits? What do you think of them?