From the very first time a casino opened its doors in the 17th century, right up until modern-day, fashion has been a staple ingredient in the industry. For nearly 400 years, casinos have been stunned by ancient architecture, mysterious interior design, and charismatic clothing. Take these core elements away, and a casino just wouldn't be the same; without the fashion of the people, the venue becomes a room and nothing more.
This goes to show how important fashion is in our society – it sets the scene, and it provides a presence. Historians and designers alike have long studied fashion and its symbolic meaning, recognizing that clothes are used to provide identity and significance. Whether you're getting ready for a romantic dinner, a night out with the girls, or are attending an event such as a casino night, what you wear sets the boundaries.
Though, with the traditional casino seeing a shift as a result of its online presence, more people are choosing to ditch the glam for their pj's. With so many inspiring looks presented through iconic films, we take a look at how these can be recreated so that casino fashion doesn't lose its identity.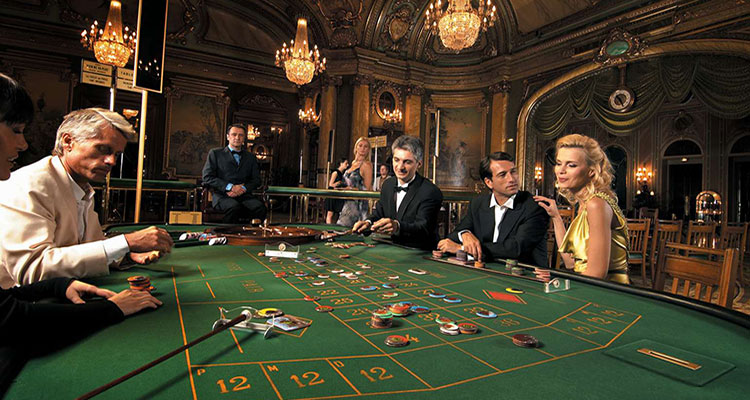 Iconic fashion figures in top casino films
Take Casino Royale, for example; long sultry ballgowns take center stage amongst the male counterparts of dark tuxedo suits. Perhaps the key fashion figure in this film is the character, Vesper Lynd, who took low-cut dresses, lavishing jewelry, and perfectly pinned-back hair to the next level.
Since the 1967 television hit, other casino-centered films, such as Casino, and The Wolf of Wall Street, have showcased the delicate clothing worn by women in an attempt to be seen as seductive and as mysterious as the cards on the table.
Has the rise of the online casino stolen fashion from the traditional casino?
Amongst the array of fashion featured in casino films, people in modern society still take up the chance to get dressed up for large-scale events, whether it's a night at the casino or a day at the races. However, with access to online casinos, including a plethora of online slots games like Blackjack and Roulette, there's no wonder people sometimes choose to trade in their ballgown for their loungewear. It's tempting, especially on those cold winter nights, to pack your makeup away and hang up your dresses to turn to your computer instead.
Yet, thankfully, many people still choose to get dressed up when they can. Plus, just because you can now choose to hedge your bets online one day, doesn't mean that casino fashion is a dying trend – dressing up for your computer screen can definitely be a thing.
How the sultry casino look can be recreated
Whether you're going to a casino yourself or attending a fancy-dress casino-themed night, casino looks can be recreated by wearing a simple ball gown. More often than not, floor-length dresses can be found in a variety of stores and online shops – a low cut, the deep-colored dress will most likely do.
The look can be versatile too – a simple ball gown can be worn again and again for different events. It's perhaps the accessories, the make-up, and the hairstyle that creates that all-important different look between events. Whereas, for a casino night, a bit of red lipstick, a chunky pearl necklace, and slick hair can go a long way to recreate the 60's vibe from Casino Royale, delicate pink lipstick, and soft wavy hair creates more of a bridal look.
Here, we've identified what casino fashion really is, where we can take our inspiration from, and how we can recreate the style ourselves. What's more, the look can be versatile too and can be dressed up or down depending on the event.
WE SAID THIS: Tell us your thoughts below.