With winter rolling in and walking with socks only on the carpet, we wouldn't blame you if you wanted to invest in under floor heating. Many of the more sophisticated houses in the UK already rely on under-floor heating to add warmth to the home. There are many other homes that do not make use of under-floor heating at all. So if you are considering getting under-floor heating but keep preventing yourself from doing so because you are worried about how much you will pay for electricity, you need to stop worrying! Start believing that paying for your energy is possible as long as you follow a few suggestions.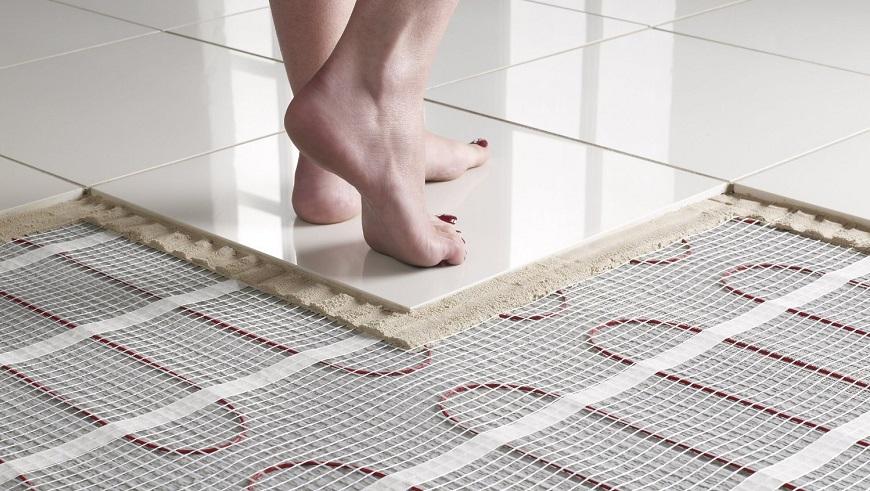 Use Usave to compare prices
Firstly, visit unbiased and impartial websites like Usave to run an online price comparison on energy. If you realize that you are paying far too much on your electricity without having luxuries such as under-floor heating, performing a comparison on electricity offered by various energy providers in the UK is essential. You could save a few pounds if you find and switch to an energy provider that offers competitive rates. You must be on high alert when looking at the prices offered by energy service providers as some energy providers offer you free gifts the minute you decide to join them.
Take care of all the details 
You always think that switching energy is a lengthy process that brings more frustration than joy. This, however, is not the case. With the simple insertion of your postal code on the Usave website, you can ensure that you receive a price comparison from some of the biggest energy providers as well as many smaller energy service providers. You also lose no days of electricity if you do choose to do an electricity provider switch. Since the cables used to connect electricity to your home will remain the same, there is absolutely no reason to lose days of power. It is just that the monthly electricity amount changes and the name of the service provider will change too. You don't even have to contact your current service provider to let them know that you are making the switch.
The energy service provider who you switched to takes the onus in their hands to contact your older service provider to let them know that you've made the change. You also need to be sure to know exactly how much you pay for energy or have an estimated amount of how much you pay for energy from your current service provider. Once you perform a comparison on the Usave website, you will be able to understand exactly how much you will save when you opt to switch to a new energy service provider.
Choosing your tariffs 
If you are looking to use under floor heating in your home, you need to think wisely about the type of tariff that you choose. A fixed tariff will be more suitable if you're paying a predetermined amount for your electricity every year. This can bring you much joy especially when frequently using your under floor heating.
Settle for smaller energy providers
Once you are affiliated with one energy provider from the big 5 energy providers, it's very hard to think of changing to another energy plan that is less well-known. The thing you need to understand is that sometimes the smaller energy providers offer the best rates and packages. Many packages from smaller electricity service providers include free gifts and money-back offers. If you choose a smaller electricity provider, you may not even have such a long contract period.
Save money by doing an online comparison 
If you do want to live a luxury life at a fraction of the cost, you need to try your first online comparison. You may be surprised at how much you can save. If you do give in to your whims and desires, choose to heat your entire house using under-floor heating. The initial start-up cost of installing under-floor heating may be considerably high. Having said this, you actually save as the year progresses on your electricity and gas costs.
You can't deny that you are motivated to try the comparison process from now. Just a postal code and some knowledge of your annual energy bill from your current service provider are enough to initialize the process. Thereafter, you can scroll through all the possible options available for you. You can choose an energy provider that offers much joy in terms of payment and other offerings.
WE SAID THIS: Tell us your thoughts in the comment section below.