We have taken 2 days off to participate in enhancing Papousa's career ('I believe in u girlfran style) and learn ginseng jujitsu to make up for our cardio hiatus. After this eat pray love experience we then began an MC Escher inspired piece;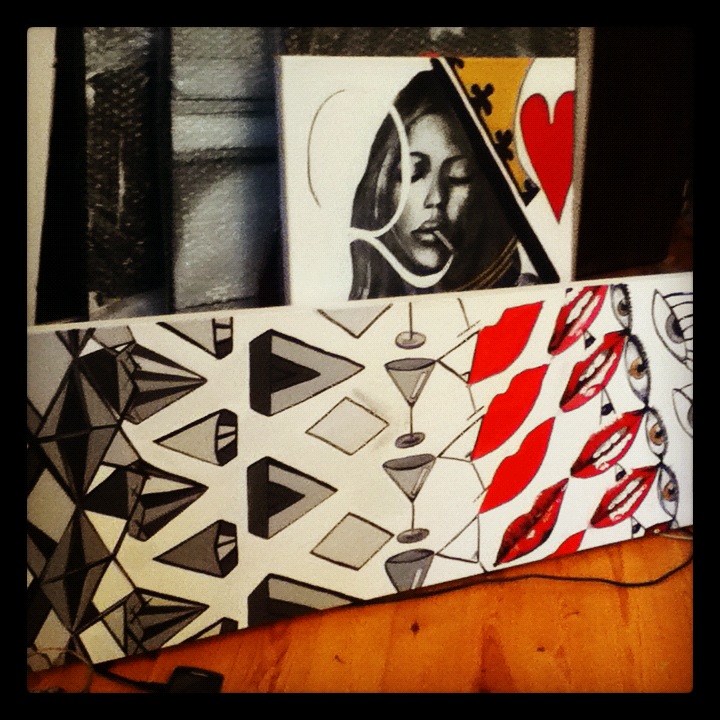 To continue about our journey to support Papousa, we flocked to a private residence for the annual photo shoot for her By:Papousa furniture line, (shot by the infamous Doriana MacMullen, who is also trying to organize a flash mob and mind tickling math study groups) where we performed a number of activities, including posing as nonchalant boozehounds reminiscing.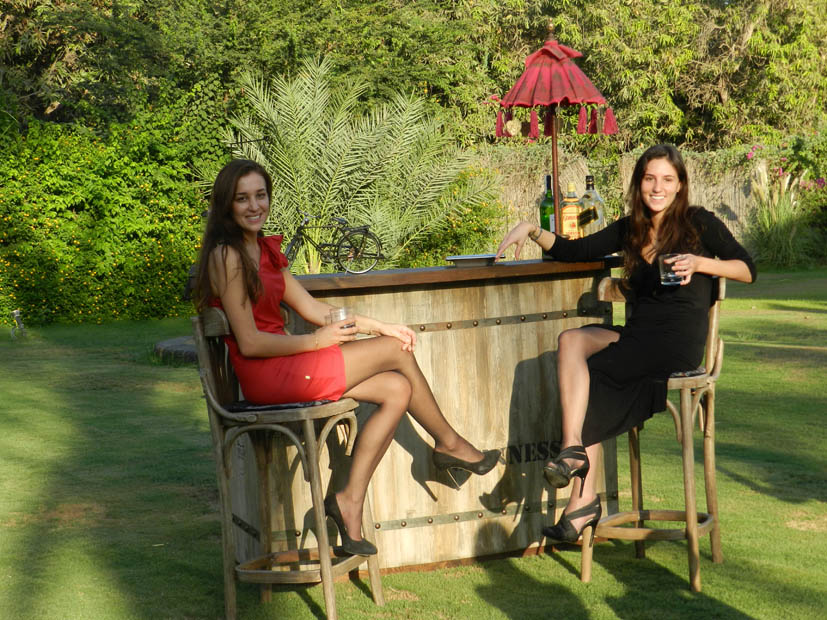 The whole episode was rather soothing. It gave us great insight on team work. Up until that awkward moment where the head carpenter Mohammed insisted he was too grand to lug heavy furniture around and brought a crossed eye companion with him. Just because he can cross the road without having to look both ways doesn't mean we cant see him staring at our bare arms. This infuriated Kenzie. She chose to give him the benefit of the doubt and rather than reproaching him decided his peeping tom eye balls were actually inspecting the smooth transport of the furniture from Point A to B.
Several hours later, this Peeping Tom became the prime suspect of what we call 'silent snatch.' After our day of action, we thought we would indulge in some fast food. Feeling confident and slim, Kenzie ordered most of Burger King's beef stock. She reached in to her wallet and found nothing but a hairball rolling in the wind. Where had her money gone? After Papousa and her wallet had to be awakened from her nappy nap to save Kenzie from embarrassment with the judgmental burger king deliver man.
Kenzie sponsored a witchhunt, conducting interviews questioning all the workmen that were left alone in the house. From 22:00 hours, until 22:30 hours. Dom held the position of intimidating silent cop. Crouching in the corner like a panther while Shaker (aroused yet loyal coffee boy) exercised his detective skills to seek out the culprit that had jacked all the money from Kenzie's wallet (Well he left a 50p coin and a 5 pound note) while she was upstairs possibly gazing at herself in the mirror for a brief 35 minutes, finally blame fell upon the cross eyed man. Dom, ever the soft sweet little cherub she is, tried to defend him saying there is no way he could have had the heart or visionary skills to pull off such a heist and Mohamed (the bourgeoisie carpenter too elite to help carry the furniture) protested that on the way home he had asked for change for water and the cross eyed man claimed he had no change. Kenzie responded "Really Mohamed?? You think a thief is going to offer you change from his stash to buy you water? No really ya Mohamad enta besta3bat wala eh?"
Of course the rather embarrassed Mo finally agreed and apologized and preceded to make arrangements for his own interrogation, sha3bi style, on the dishonest cross eyes man. Hopefully he will use his vision impairment to look both sides of the road before he crosses rather than stride blindly, as he chose to do the day he decided to take advantage of the Papousa Household's trust and kindness.