Another weekend we managed to scramble through, feeling crisp and fresh. The mud mask Dom found in the bathroom cupboard and applied to facilitate the post weekend detox regime has made her face so taught a single flick could puncture her gazelle like features. That's Armenian skin for you. Kenzie started off our work week with a strong feeling that she may have to be placed in rehab after our 30 days are up, so she can remember what its like to feel human again. Dom agreed to visit her..
So, we are approaching the end of our designated project. Dom found Kenzie tearing in the bathroom corner, grasping onto a fist full of paintbrushes, breathing heavily. She snapped a few in half, managing to destroy only the brand new ones. This behaviour preoccupied Dom. Luckily she had her Zenavie – eau de Fleur handy (Homeopathy spray for room aura cleansing) Dom spritzed the area and reassured Kenzie that there is no need to panic, its organic. On that note, we set up shop and continued working on Kenzie's arch nemesis – Lana. She has blossomed and transformed from cocoon to foetus in a matter of what seems like moments before our prideful eyes.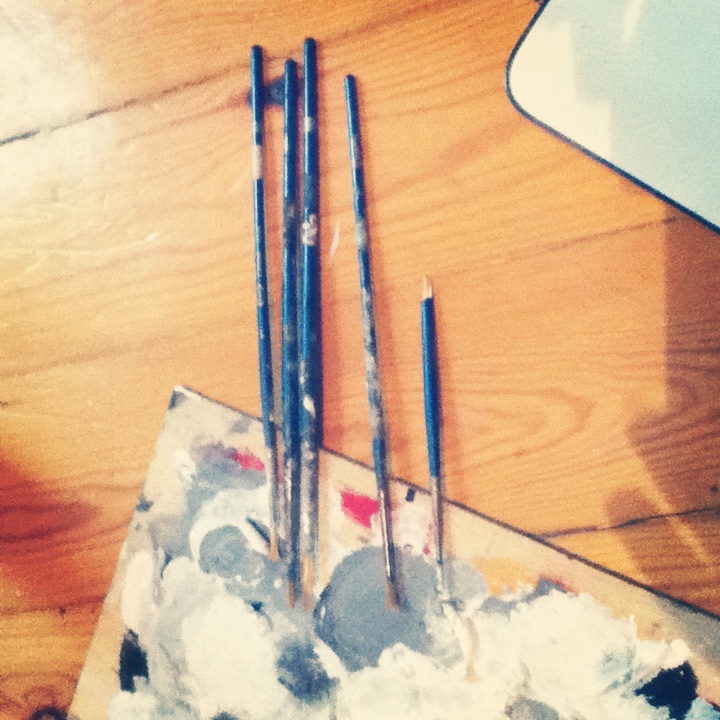 We took a trip to Alwan and purchased their largest canvas. Kenzie has been having fantasies of being Leo painting the Cappella Sistina. Dom has been fantasising about JFK and together our fantasies have combined like ying and yang into a perfectly balanced idea so grand even Papousa squeaked.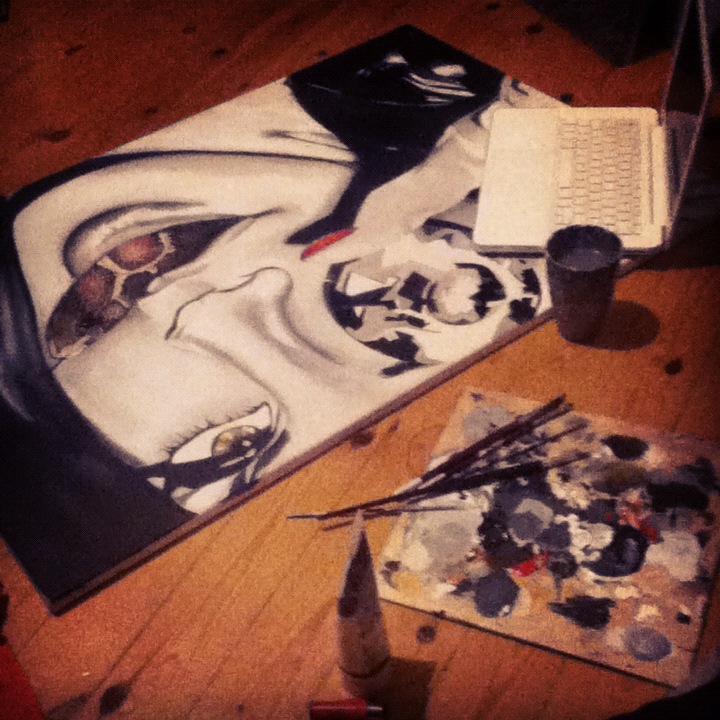 We have both developed severe back problems from crouching down to paint so often. People wonder why we don't set up an easel and paint vertically. NEIN. It must be Mr. J's early influences. We are both trained to float around each flat canvas and attack from every angle just like Jackson Pollock.