Eid Al-Adha is upon us, and as the Middle East prepares for the long vacation, each country adds its own spice to the metaphorical pie to create festivities of its flavor. Dubai is no exception, offering a whole new level of class and luxury unique to the MENA region.
What To Expect?
A lot is happening every year in Dubai, from firework celebrations to events and concerts; If you're traveling to Dubai, you will not be at a loss as to what to do.
Firework Festivities
One of the biggest staples in Dubai, thanks to its massive skyscrapers and several capable venues. You can expect to see elaborate firework shows at several locations in Dubai this year, including the Dubai Festival City Mall, where they'll do an impressive display for viewers to enjoy on Sunday, July 10, at 8 PM.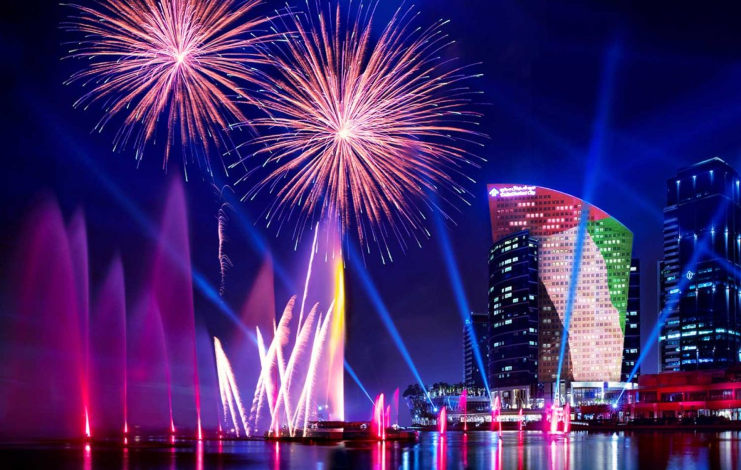 "The fireworks in Dubai are a must-see every year; it's truly a sight to behold!" said Mustafa Hosny, Dubai expat.
Another location that will have a tremendous fireworks event is Yas Island in Abu Dhabi if you're willing to take the one hour drive there from Dubai.
Unfortunately, Burj Khalifa representatives haven't revealed if the building will hold its annual fireworks display there or not. Many people believe that it won't as several locations canceled theirs as a safety precaution due to high temperatures in the country.
Events
The Dubai Festival City Mall has a plethora of diverse options, including Italy's Got Talent 2016 winner Moses Concas, as he performs his famous beatboxing harmonica set from July 9 to 11.
During that same time, there will also be Lebanese dancers putting on a cultural display for viewers to watch. On the other hand, local Al-Harbia dancers will be offering a slice of Emirati culture by performing a traditional dance on July 12 at 5:30, 6:30, and 8:15 PM. For more information call: +971 800 332
"Dubai truly comes to life during Eid, fireworks, concerts, and everybody is in celebratory spirits all around!" Rafik Samer, Dubai expat.
At the Coca-Cola Arena, beloved legendary singer Rabeh Saqr is set to take the stage on July 11, with the performance starting at 9:20 PM, with available tickets starting from AED295 to AED2,500 for the best seats in the house.
FOOD!
Restaurants part of the Michelin Guide to Dubai have special promotions throughout eid, including reduced prices, offers, and master classes.
Rang Mahal is offering a four-course set menu dinner for AED195 this Eid, providing some of the most decadent and delicious Indian dishes you can find. For more info call: +97144143000.
Kitchen6, a restaurant famous for its magnificent buffets, is offering unique Middle Eastern flavors at live cooking stations you wouldn't want to miss. To book your table or for more info call +97144140000.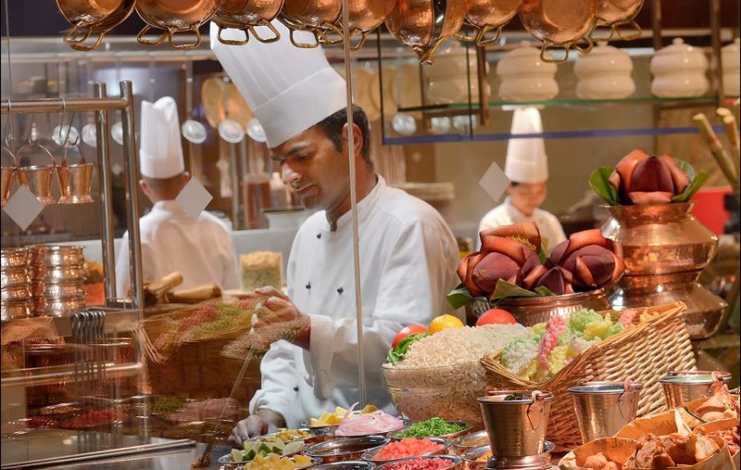 If you're looking for something Italian, then you'll need to check out Fi'ila. The restaurant is offering a delicious Italian-Mediterranean lunch with an incredible view for AED180 per person at 12:30 PM. For more info call: +97146070737.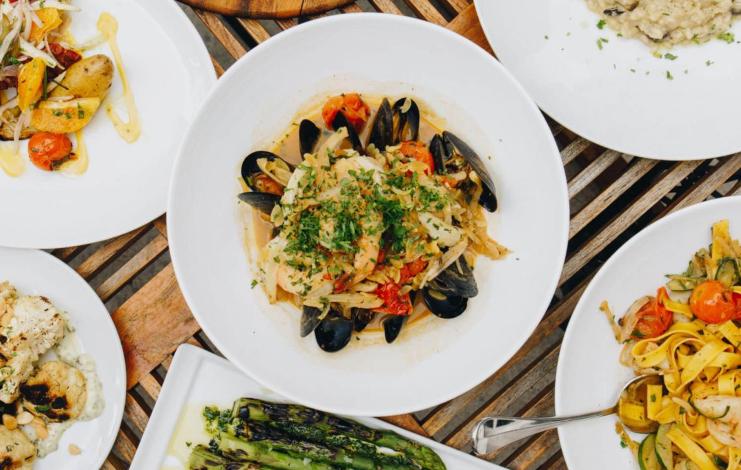 Pai Thai isn't just offering a three-course sharing style dinner menu for two, including a plant-based set menu, for AED500; it's also offering a small class for 12 lucky people to learn how to cook Tiger Prawn red curry from 12 to 4 PM on July 10 for AED450 per person. For reservations and signing up: +971800323232.
Where To Go
There are so many places to choose from when deciding where to go in Dubai, but we whittled them down to just a handful to keep you from getting overwhelmed. So check them out below! There's something for everybody.
LEGOLAND
LEGOLAND is also offering some fun for the whole family this Eid and extending it throughout the summer. If guests order two tickets online, they get a third child's entry for free; ranging from AED588 for either the Waterpark or the LEGOLAND itself to AED711 for both.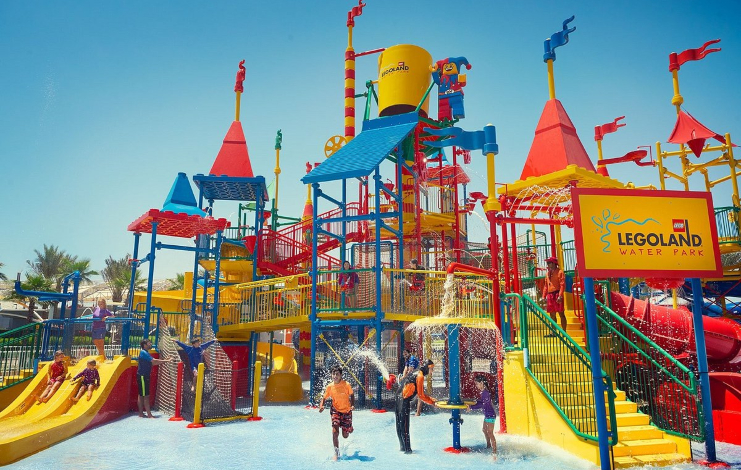 At the venues, you'll be able to enjoy the different waterslides, LEGO Wave Pool, and DUPLO Splash Safari at the waterpark. You can also check out the tallest LEGO model and have fun on the LEGO-themed rides at LEGOLAND too! For more information, you can call them on +97148200000.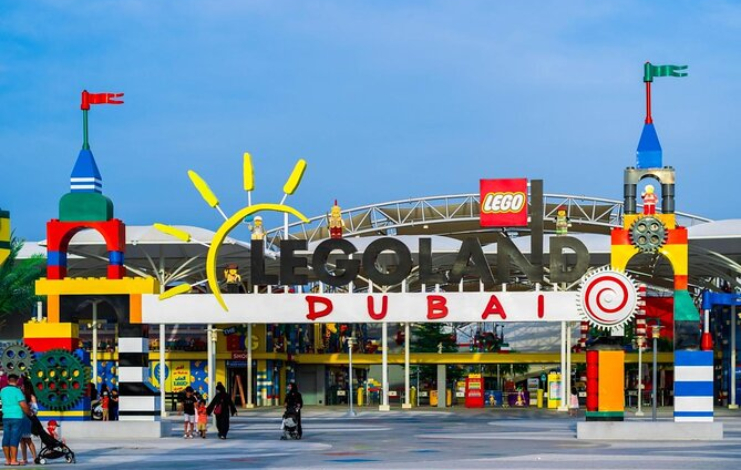 Green Planet Dubai
This tropical rainforest within a biodome is perfect for those who want to look at nature close up in a different setting. Different birds, reptiles, animals, insects, and fish, share the venue that will make any nature lover feel at home. Tickets online are for AED110 for the whole tropical experience. For more information call +9718007699.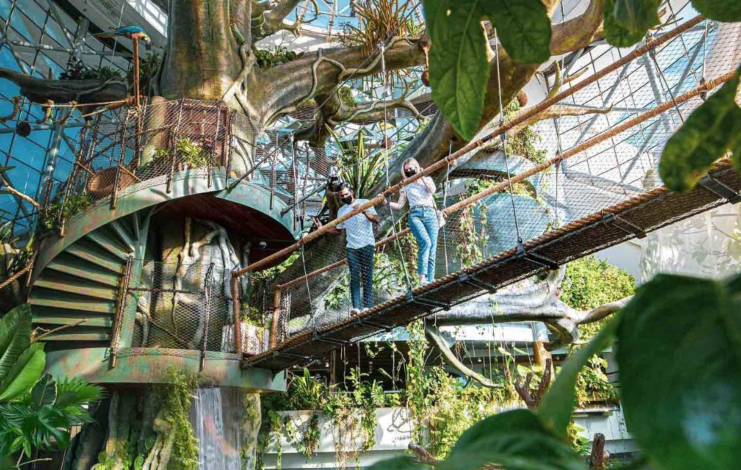 IMG Worlds
While there isn't an offer on their ticket prices, IMG Worlds has already started their festivities since the beginning of the month, which include a street-style souq, jungle dances, fairy wing performers, stage acts, and delicious food.
You can also enjoy the rides and thrills at the park themed after Cartoon Network cartoons and Marvel superheroes.
General park admission is AED335. For more information, call: +97144038888.
The Frame Dubai
One of the most unique places in the world, the Frame Dubai, is truly something else. An architectural landmark recognizable to the city, it's the largest frame in the world, where visitors can see modern Dubai from one side and parts of the old city from the other.
It's a new must-try experience as you won't see it anywhere else. Adult tickets are for AED50, while AED20 for children.
Museum Of The Future
One of the newest additions to the city, the Museum of the Future is a different experience. While other museums look at the past, this one looks at what it's like to live in the future and what kind of advancements humanity can achieve.
Having a striking architectural design; it's one you don't want to miss. You can take a journey into space, see what future heroes are up to, and time travel to the year 2071. Tickets are for AED145.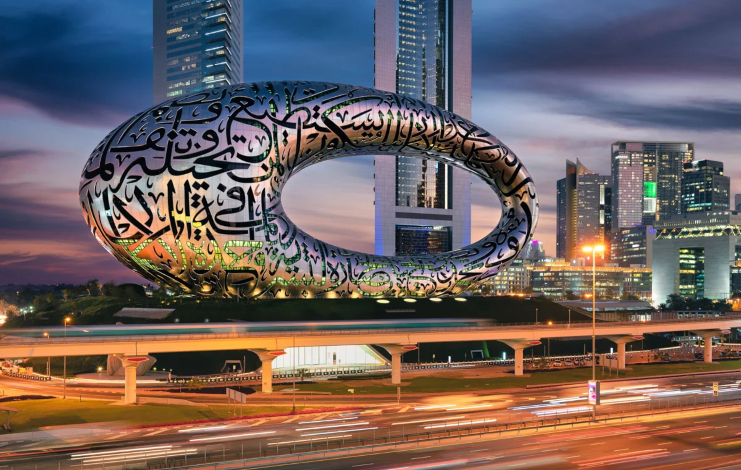 Final Words
In the end, it's important to have fun, meet relatives, and bond with your friends and family, all while remaining vigilant concerning safety and health protocols. Happy Eid!
WE SAID THIS: Don't Forget… 7 Ideas To Turn Your Drive Up To The North Coast Into A Road Trip