You might not have noticed it, but gambling has a lot of roots all over the world. There's tons of mythology and ancient history tied up in the gambling industry, especially online gambling themes. In this article, we're going to look at the role the Middle East has played in gambling. What was gambling like in Ancient times in the Middle East? How have some of these games developed and transformed into the games we love today?
As we'll be discussing, a lot of the gambling industry are in debt to Middle Eastern history; therefore, we're going to look at the history of gambling in the Middle East and some of the best places to visit if you want to wager.
History of gambling in the Middle East
Gambling has been prevalent in the Middle East since ancient times. While many of the games played today both online such as, NetBet and in traditional casinos. The game has changed a lot and might not bear much resemblance at all to the traditional and older games, many of them are actually derived or heavily influenced by them.
One of the biggest and most powerful civilizations in Ancient times was The Middle Eastern Assyria. This was a civilization made up of great warriors and successful battle victories. Betting auctioneers, bookies and gambling on events and shows were very popular in Assyrian times. This can be seen as the start of the modern bookmaking industry, although several changes have taken place over time.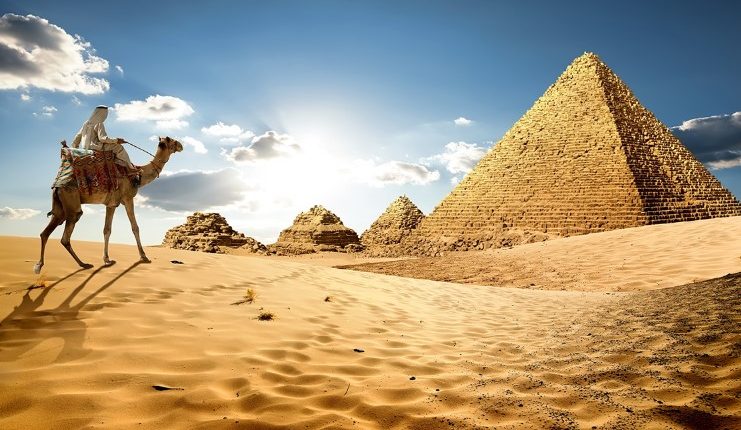 If you include Egypt in your definition of the "Middle East" then you can see even more evidence of gambling in their history. Not only that, but there are a lot of gambling options in the Middle East today, from Cairo to Dubai. While some countries in the region do prohibit organized gambling, this isn't the case everywhere.
Gambling today in the Middle East
While there are many parts of the Middle East that heavily restrict gambling, there are still plenty of options available if you're visiting the region (or live there). Many of the casino options are inEgyptor the UAE, but there are also some smaller locations in the rest of the region.
Many of these casinos are quite new and have been architecturally designed to wow visitors. Some of the most modern and impressive gambling options are in the area. However, restrictions are still quite high on online gambling so you might have to stick to land-based options if you want to have a flutter. Nevertheless, your ability to do so freely will depend quite a lot on what part of the Middle East you're in.
Best casinos in the Middle East today
Some of the best casinos in the Middle East today can be found in Dubai. But that isn't the only hotspot if you like a flutter. Just like Vegas has numerous gambling and entertainment options, so does the Middle East. These destinations are considered as great places for both gambling and a range of assorted activities. You can enjoy world-class shows and dining options as well as some of the best hotels on the planet. Which casinos in the Middle East are the best then?
Casino du Liban
While some of the best Middle Eastern Casinos are in Dubai and elsewhere in the UAE, there are also some great options around the region. The Casino du Liban is based just north of Beirut in Lebanon. It's one of the biggest casinos in the Middle East and is designed to cater to rich patrons however, there are still other options if you're on a budget.
The casino floor takes up over 350,000 square feet and has all sorts of gambling options. As well as a theatre and range of restaurants to suit all sorts of tastes.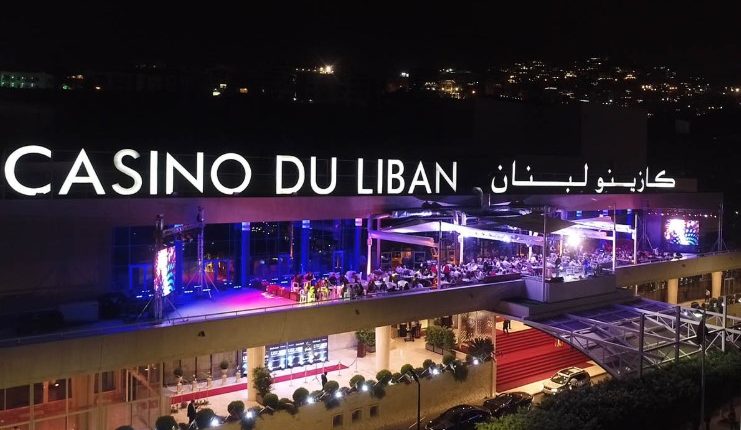 Casino Semiramis
This casino is located on the east bank of the Nile River in Cairo, Egypt. It has been one of the most popular casinos in the region since it opened in 1990. At the Semiramis, you can find all sorts of games and gambling options, as well as some of the best views of Egypt's capital (including the pyramids). That makes it one of the best locations for a casino in the world. While it isn't the biggest casino in the region, it still has a range of top-quality gambling options and a number of different tables and machines.
How Middle Eastern themes have influenced online slots
One of the biggest innovations of the last few years, was that of online slots. These slots entice many new gamblers, especially in conjunction with massive slots bonuses. Slots bonuses are a way to give people an incentive to deposit and play at an online casino, and it's one way many of them try and outdo the competition by offering even bigger deposit bonuses. So how is the Middle East painted in the picture?
Well, in order to make these slots fun and entertaining, they need themes. There are all sorts of themes that casinos use these days to attract diverse players. Superhero themes, TV show themes—but also Egyptian and Middle Eastern themes. In fact, Egyptian themed slots like Pharaoh's gold and more are some of the most popular and established slots games available across the internet (not just in the middle east).
They offer the right mix of great graphics, fun sounds and entertaining themes, along with big bonuses and jackpots. You won't have to spend hours browsing through the casino games available to find plenty of options that have been heavily influenced by Middle Eastern history and especially Egypt. Egyptian themes work well with gambling because the Ancient Egyptians were depicted as ahead of their time and were also famous for being very advanced and wealthy for their time. Pyramids are a great addition to many gambling backdrops, as you'll notice when you browse some of the games available.
WE SAID THIS: Let us know where's your favourite gambling spot.