We started off in August 2012 known as Project XX., the goal was being able to complete 25 canvases in 30 days, while updating you all on Scoop Empire daily regarding our progress.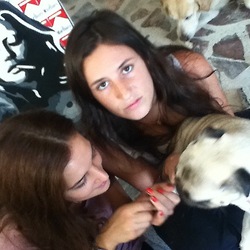 The XX Project – Meet the Ladies
We thought we would conclude Project XX. by inviting our Scoop followers to an event, sell our collection of naked women and walk away with no strings attached. In terms of life changes we anticipated emerging 5 kilos lighter with just enough cash-money to blow on a trip to Ibiza.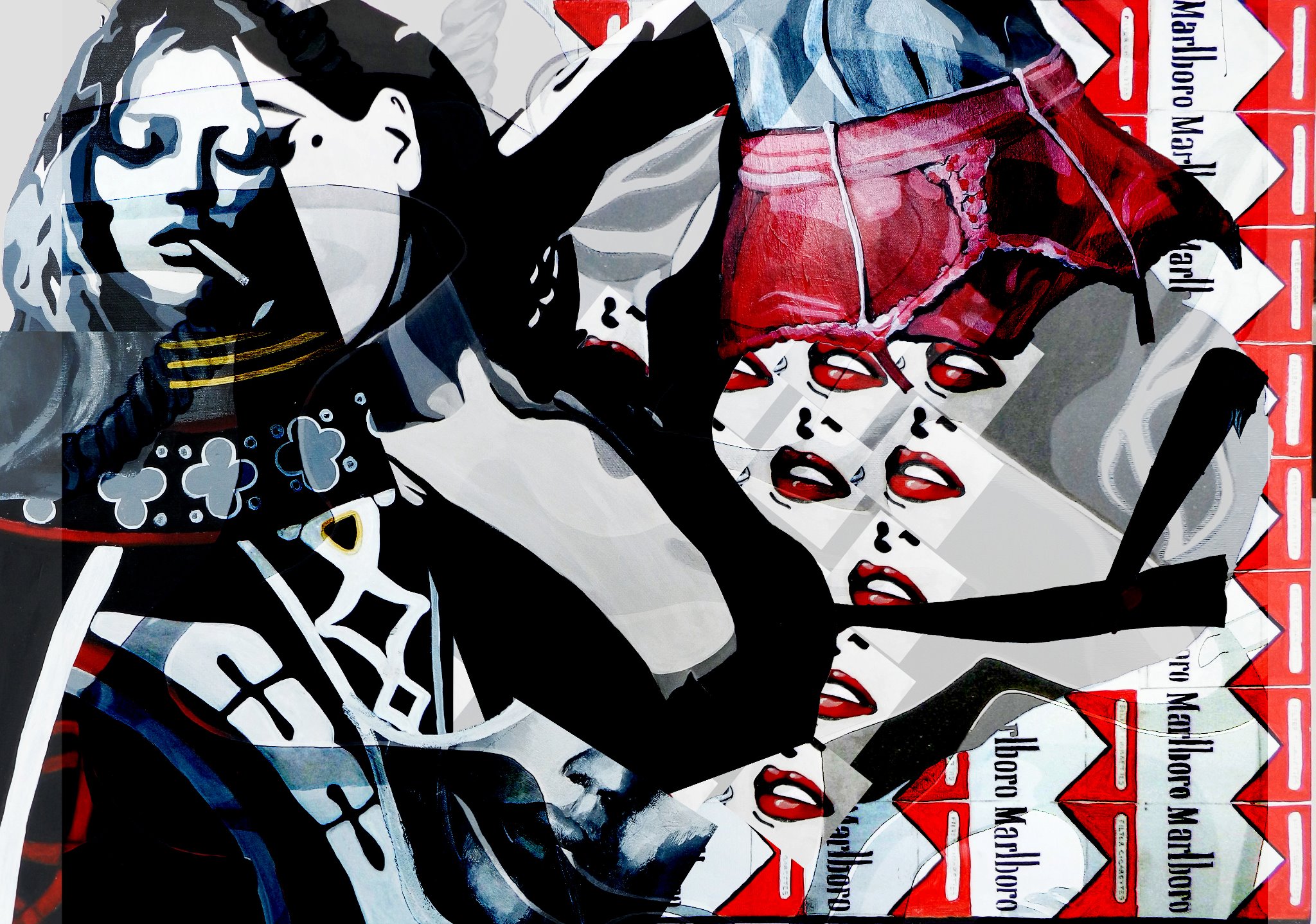 Clearly that did not happen, and if you had told us then what we were about to go through, we probably would have asked what you were smoking and if we could have some too. What happened was one of the most prestigious galleries in Cairo approached us, told us to take 6 months to build our collection so they could officially launch us in April 2013.
From then on, Project XX. became Dikotomous;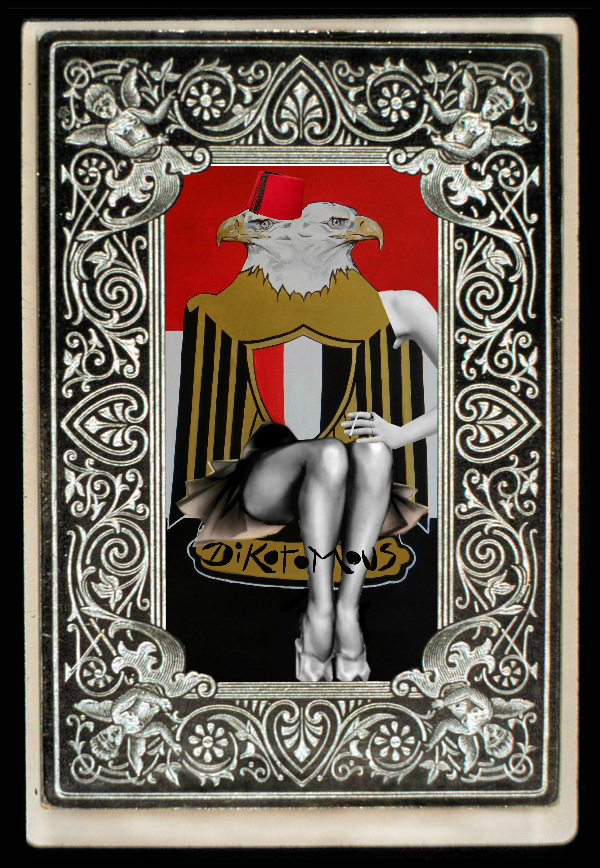 After a lot of 'Daddy you ruined my life' outbursts hurled back and forth we eventually negotiated our way out of the nest, signed a 6 month contract for an art studio and got to work, assuming we would sail through this period with dignity and poise.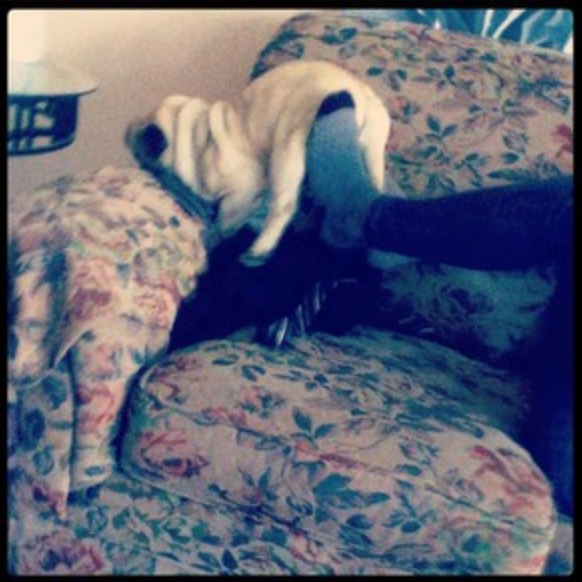 Throughout that time, we learned what it really meant to pursue something you love. When shit hits the fan, the earthquake, tsunami and sandstorm collaborate together to make sure the fan keeps shitting. It doesn't stop there though, in fact it never stops. The only thing that came into place as fluidly as our paint went onto the canvas was our message, the concept of merging two worlds into one.
Because of how vividly we saw our message, and how strongly we believed in the concept behind it, we were able to get through everything from
ripped canvases to having our exhibition cancelled 11 days before opening night. Despite the cancellation being related to the gallery's personal matters, it was a blow that crushed that naïve idea that you can get what you want as long as you stay on track and stick to the plan. Rather, it is when your back is against the ropes that you need to punch the motherfucker in the face and get back on your feet. Metaphorically speaking,
obviously.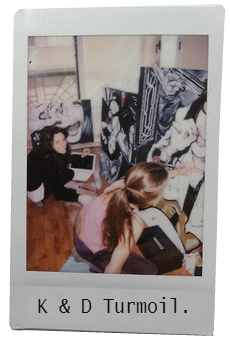 So we sobbed hysterically, broke a wide range of Apple/Blackberry products, and almost ended the adventure with an Egyptian version of 'Burning Man', with our entire collection gathered in the middle of Tahrir covered in gasoline awaiting a matchstick. It would have been quite the crescendo to what is now almost a year of solid painting 10 hours a day, 6 days a week.
We didn't end up throwing in the towel and lighting it on fire, instead we launched our site, www.dikotomous.com, which we had been building simultaneously with our artwork. On our site we portray the relationship an artist builds with their canvas, by depicting the artistic process. It's raw, heavy and controversial but it's the most honest one can be, at least with themselves. We confided our thoughts on our Blog (Dear Mr. John), put up our inspirations on our Mood Board (Mood Oyster), introduced ourselves through our short art films (Talking Pictures) and finally, revealed our Portfolio, the final depiction of what it means to live in a dichotic world.
Dichotomy; The splitting of a whole into 2 non overlapping parts. Our worlds are polar opposites, brought together without allowing one to overtake the other. In retrospect regarding our styles of painting, pop-art, natural morte and surrealism procreated and resulted in Dikotomous. You can interpret our work in any way relative to your own experiences or beliefs, our only aim was to depict harmony in places you would not expect to find any.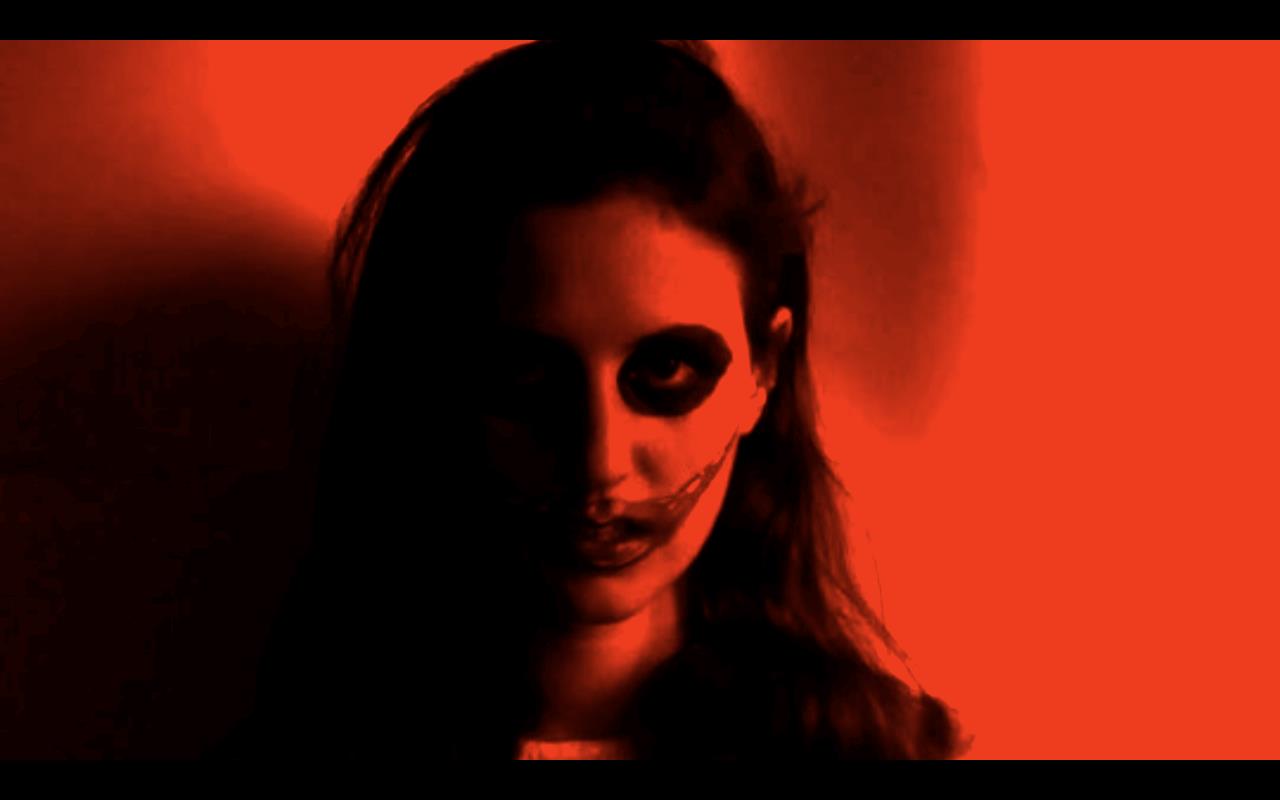 So you have seen what is in our hearts and on our minds, and by now probably know more about us than our parents do. The love/hate relationship an artist experiences with their work can be hard to understand or make any sense out of but the bond that remains is infinite.
On that note we would like to cordially invite you to our exhibition at Al Kahila Art Gallery on Wednesday 29th May.
To conclude the night we shall be celebrating in Graffiti – Four Seasons Nile Plaza – Highlighting the Art in p-ART-y. We will be taking our paintings with us because no man gets left behind. So expect to see us igniting paper, ripping canvases, having a paint fight but most importantly celebrating the night with you.