Check Out How These Arab Countries Rang In New Years!
Via Insydo
What's better than a fairytale fireworks show to start the new year with? Well, normal fireworks are way too lame and the MENA region is upping its game with brilliant spectacles lighting its skies. These three Arab countries, in particular, have pulled off some super displays literally setting the skies ablaze!
Lebanon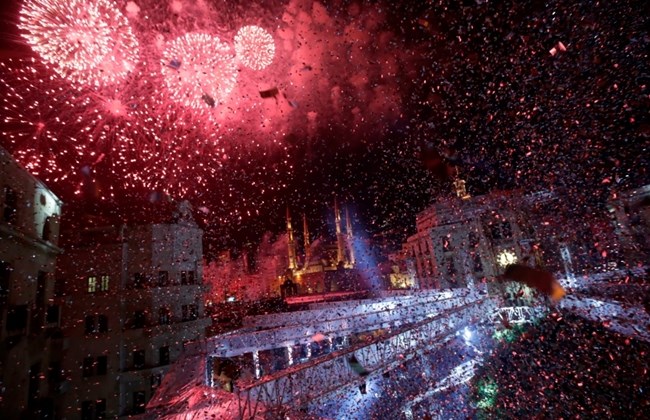 Lebanon is a country that proudly proves to the entire world regardless of the destruction and political turmoil, joy still persists! During New Year's Eve, Beirut didn't simply just pull off a spectacular fireworks display. In fact, the Nijmeh Square celebration actually made it to the "Top 10 New Year's Eve celebrations" list by National Geographic!
Egypt
Every December, New Cairo's The Waterway never fails to impress us with its flawless Christmas decoration. However, this year, they took it to the next level with this incredible fireworks show that took place on New Year's Eve. We have never seen anything like this in Egypt!
UAE
It's a known that the UAE does fireworks like nowhere else. In fact, they do everything like no one else! This year though, it's not the stunning Burj Khalifa show we're here to brag about. Instead, Abu Dhabi attempted to break a record with the longest sentence ever written with fireworks, "Happy New Year 2019."
Not just that, but Ras Al Khaimah broke two Guinness World Records; longest straight line of fireworks and longest chain of fireworks! The 4.6 km long chain used 11,284 fireworks and set the record in 12.06 minutes, taking place on Al Marjan Island.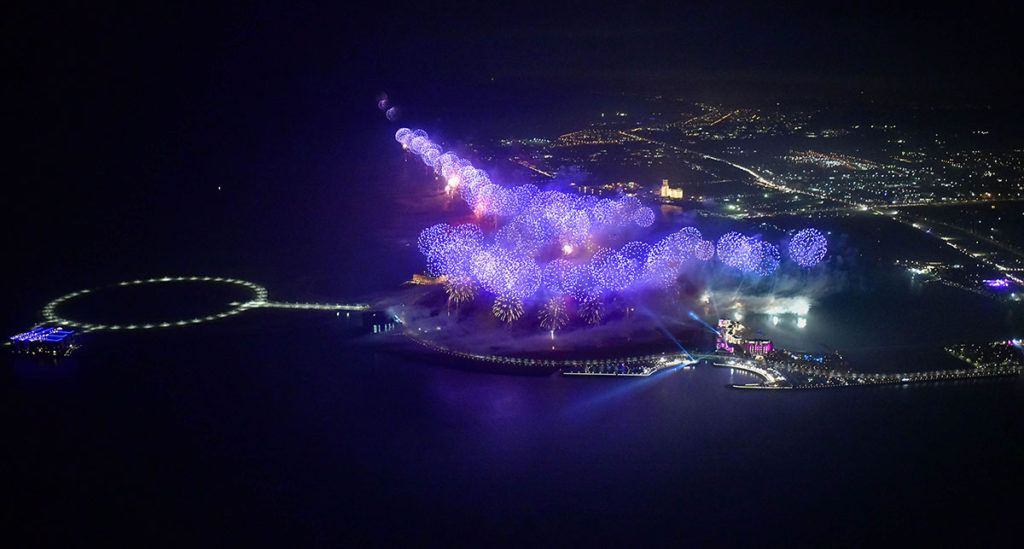 WE SAID THIS: No one else does it like the Middle East!