Mobile gaming technology has grown rapidly over the last 20 years. From Nokia's famous Snake game of the late 90's, to the augmented reality games of today, mobile games are now competing with some of the most popular video game platforms out there. Whether you're looking for a jackpot mobile casino, a supercar racer, or a classic RPG; there's a game to suit every taste these days. Below we've compiled a list of the 10 best examples of high-tech mobile gaming.
1. Divinity: Original Sin 2
An incredibly deep RPG system sits at the core of Divinity: Original Sin 2. A port of the highly-successful PC version, this mobile fantasy game is all about careful strategy and weighty choices. Branching storylines offer near-infinite replayability, and the intense tactical combat will test the most experienced RPG veterans out there.
The amount of content on offer is quite extensive. One playthrough can take you anywhere from 60-100 hours to complete. If you're a completionist, there's an extra 50 hours of secrets and easter eggs to find. With a captivating art style, excellent writing, and challenging enemies, Original Sin 2 is an easy choice for the most technically advanced RPG on mobile.
2. My Time at Portia
Developed by Pathea Games and published by Team17, My Time at Portia is a life simulator with some rather interesting gameplay mechanics. Often compared to games like Stardew Valley, My Time at Portia separates itself from the regular crowd with an extensive crafting system, full voice acting, and excellent production value across the board.
After receiving a substantial inheritance, your goal is to rebuild the city of Portia, and it's up to you to decide on where to begin. You can fight monsters, build a farm, make friends, do some mining; or simply spend the day catching some fish. My Time at Portia offers a pretty extensive list of exciting things to do.
3. GRID: Autosport
If realistic driving models sound appealing to you, GRID: Autosport has some amazing technology behind its car physics. Together with its astonishing graphics, you'll need quite a bit of storage space for this next-gen mobile game (4GB to be exact).
GRID boasts over 100 cars and almost as many circuits, rendered with superb quality. There's no shortage of licensed names either; Mercedes, Ford, McLaren, and more; all major car brands are represented here. With five career modes, no microtransactions, and plenty of tech under the hood, GRID is the next step in mobile racing games.
4. Genshin Impact
Arguably one of the best free to play games currently available, Genshin Impact gives players a vast world to explore. Filled with unique enemies, clever puzzles, and tons of secrets, this action adventure offers dozens of hours of content.
Players can select four characters at a time, with new characters regularly added via frequent updates. Each character has an elemental affinity, so you'll have to get familiar with some powerful combos to enjoy the fireworks of Genshin's explosive combat. Luckily that's pretty easy to do, and you'll be hacking, slashing, and dashing your way to victory in no time.
5. ARK: Survival Evolved
ARK is a game where you get to ride dinosaurs. If that isn't enough for you, it's also a survival, base building, co-op experience, where you and your friends create warring tribes in the hopes of conquering a massive and dangerous open-world.
ARK drops you into one of six different maps, with nothing but a loincloth on your custom character. You'll want to start crafting survival tools as soon as possible, because you're not at the top of the food chain in this world, and you'll have to overcome some gargantuan threats on your way to the top.
6. Lumino City
A British Academy Game Awards winner, Lumino City is an entirely unique puzzle adventure game. Lumino's entire game world has been handcrafted with paper, cardboard, and balsa wood. Using the latest video capture technology, Noodlecake Studios has recreated real, physical sets in a completely virtual environment.
Though it may not be the longest video game, Lumino City is worth it for the incredible visuals alone. Animations are incredibly smooth, and with such an intriguing world to explore, Lumino City is definitely a one-of-a-kind experience.
7. Hello Guest
Hello Guest pits the player against a self-learning AI opponent. If you've played games like Sega's Alien: Isolation, you'll know that an AI enemy – one who can learn how you play from the way you move – can be a truly intimidating foe.
In Hello Guest you play a security guard, alone on your night shift at an abandoned amusement park. There's a malevolent presence stalking you, and you'll have to keep your wits about you if you want to survive the night.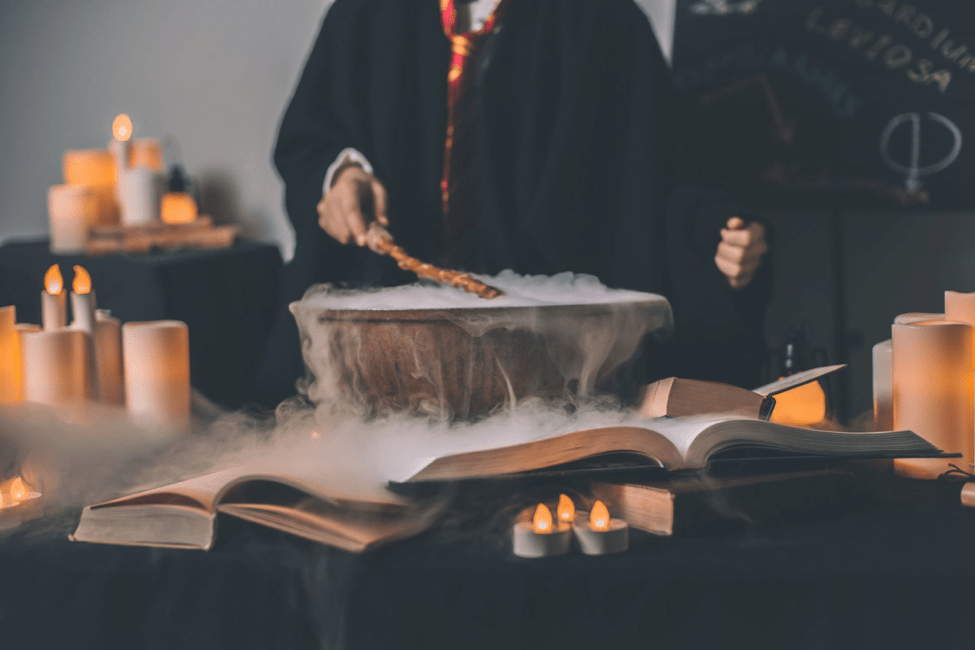 8. Harry Potter Wizards Unite
From the creators of Pokemon Go, Niantic's Harry Potter Wizards Unite is an augmented reality (AR) mobile game. Missions and collectibles are scattered throughout the real world, and you'll have to do some exercise if you want to find them.
Wizards Unite goes a step further than Pokemon Go; instead of sticking to items and collectibles, you can transform your entire surroundings, using your screen as a portal to a magical digital world. Wizards Unite is AR at its best, the latest in GPS-based video game technology.
9. Call of Duty Mobile
One of the biggest video game franchises in the world has finally reached mobile gaming. Though Activision have released Call of Duty mobile games in the past, this is the first shooter that they've made specifically for mobile platforms.
Call of Duty rewards you with killstreak bonuses as you mow down your enemies, and there are many loadouts and weapon customisations to unlock. There's even a fully-functional battle royale mode. If reviews are anything to go by, this is one game shooter fans that won't want to miss.
10. TauCeti Technology Benchmark
A testament to the capabilities of mobile tech, TauCeti is a benchmark that truly tests the graphical limits of your mobile device. Though it may be a rather short game, there's also an extensive benchmarking tool that comes along with it.
Using some of the most demanding visual effects, TauCeti's benchmark tool offers a variety of stress-test scenarios, beyond the capabilities of most mobile game graphic engines. Use TauCeti to find out if your device has what it takes to keep up with the rapid pace of mobile game development.
WE SAID THIS: What other mobile games would you suggest?