For every teacher, the ideal classroom is an interactive auditorium where students are fully engaged in the exercise, turning lectures into a discussion. But the truth is that some students choose not to participate in class, not because they don't have ideas to share, but because they lack the skills to express their thoughts in person.
However, the situation is different on social media. Students engage in debates and conversations in chat rooms on various platforms. And as the world is slowly shifting towards e-learning, the best way to create the ideal classroom is by playing to the students' strengths and using online discussion tools, as this gives students more freedom to express themselves.
But before we go into the recommended types of discussion tools, let's first look at why we need them.
Why Do You Need Online Discussion Tools?
Since the internet and web-based apps feel familiar to students, using these platforms to create the ideal classroom only makes sense.
However, some experts argue that these online discussion tools prevent students from developing vital public speaking skills. Nevertheless, it is essential to note that virtual conversations can help students become better public speakers.
Aside from the above, online discussion tools also help in the following ways:
Improves Classroom Engagement
Students are more engaged in the class when it's online because it feels like another app. They're more likely to ask questions, thus improving the level of classroom engagement.
The switch to e-learning during this pandemic has led to a rise in the use of online tools in the education sector. These tools help to curb the spread of the virus. Besides, students with health issues can also stay in touch with their classmates.
Online discussion tools have helped improve students' performance because students engage more in the class, which breeds better understanding. Besides, most students use domyessay sites for their essays.
Best Online Discussion Tools for Students
There are many online discussion tools on the internet, but after intense research, we've selected the tools that facilitate faster learning and better engagement. Without further ado, let's get right down into it.
Flipgrid
Flipgrid is used across all levels, from elementary school to university, to create classroom discussions. The concept behind this learning tool is straightforward: the teacher posts a topic on the grid, and the students respond to the topic by posting a short video talking about it.
Flipgrid also provides a fun and intuitive way of getting students to share their ideas and ask questions. The tool also helps build their speaking and listening skills.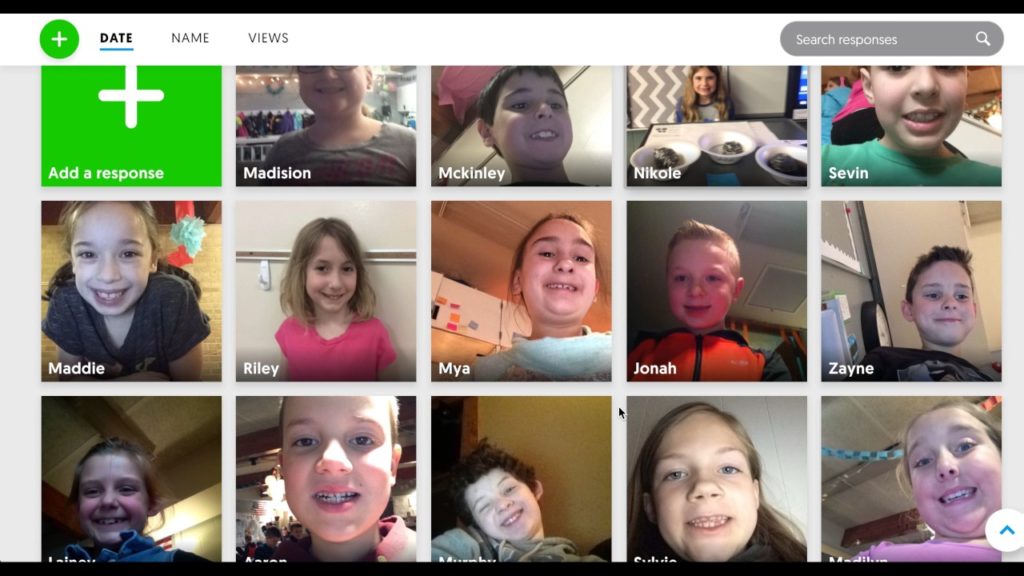 Zoom
Although Zoom is mainly used in corporate settings, educators now use it for online discussion in a class too. Teachers can also use the breakout room features to divide students into small groups or pairs and have them talk about a specific topic. The chat feature on Zoom also allows students to communicate without interrupting the speaker.
Skype
Skype is one of the best and most reliable online discussion tools. The app has fantastic group chat features that keep everyone involved in the class. One of Skype's best features is that it can work even in the most remote places. Students can use the offline mode when the internet is unavailable. This is an advantage for people who have to take online courses from different parts of the world.
Kialo
Kialo is another excellent online discussion tool designed for classroom use. This platform allows the teacher to pick a topic and divide the students into sides — proposers and opposers. The students can now drop their opinions, either supporting or challenging the original claim. At the same time, the teacher acts as a moderator and gives feedback to the students on their expressed views.
Kialo helps the students interact and improve their critical thinking skills while keeping them engaged in the class.
NowComment
NowComment utilizes only texts for discussions. The teacher uploads a text, and the students share ideas and discuss them. Every participant can reply with their comment. There's even an anonymous posting feature to allow people to air their views without any ridicule.
Google Classroom
Google Classroom is an organized discussion tool dedicated to online discussions. This platform allows teachers to curate submissions and comments on lesson notes. The teacher can post a topic and set guidelines to remove inappropriate comments automatically.
Webex
Webex is one of the best online discussion tools in the market because of the host of features it contains. With this tool, students can communicate with the teacher in real-time via on-screen chatting. Lectures can also be recorded and downloaded for later viewing. Most importantly, hosts and viewers can share their screens and webcams in real-time, making communication easier between teachers and students.
Padlet
Padlet is an excellent tool for sharing ideas and brainstorming sessions. Students settle into groups or pairs, and they can share files, images, videos, and presentations based on the teacher's instructions. They can also post questions and get answers from the teachers and other people in different Padlet groups.
Backchannel Chat
This is a paid online discussion platform primarily used for people in grades 7 to 12. The tool is like Twitter and easy to set up. To use Backchannel Chat, the teacher needs to sign up and send the URL to their students. The students will sign up via the URL with a username and have discussions on the channel. Ultimately, the teacher acts as a moderator and host for the channel.
Chalkup
For teachers searching for a free learning management system, Chalkup is the best bet for you. This tool has features that revolve around creating discussion amongst students. Chalkup is also an ideal choice for online grading and assignments.
Conclusion
These learning tools are top-tier in online discussion platforms for educators, and no one can deny their effectiveness in creating classroom engagement. As the world continues to shift towards e-learning, it's only logical to expect these tools to have more importance in the education sector.
WE SAID THIS: Which one do you use?