This Reaction Video to 'Thug Samo Zaen' Is Killing Us (in the Best Way)
When you hear the name Samo Zaen, you expect to see butterflies, roses, a couple smooching in the rain and maybe a heartbroken friendzoned guy. The last thing you expect is a thug with a scar and a weird moustache.
Ta3m ElHayah (The Taste of Life) mosalsal has been a favorite topic on social media after a photo surfaced of Zaen acting like a bad boy. Some social media users have dubbed him "Maadi thug," while others turned him into a massive meme.
The video below is the best reaction the Internet had for Zaen's baltagy (thug) persona. The fight scenes look very soft, the facial reactions are just priceless and so is this edited video:
WE SAID THIS: Araby leya…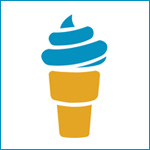 Comments