16 Beautiful Pictures of Siwa You Won't Be Able to Stop Looking at
Most people are so obsessed with the North Coast and Sinai that they forget that Egypt actually has other beautiful places to go. One of these places is The Siwa Oasis. What's that? It's an oasis in Egypt, between the Qattara Depression and the Egyptian Sand Sea in the Libyan Desert. It is one of Egypt's most isolated settlements, with 23,000 people, mostly Berbers who developed a unique culture and a distinct language of the Berber family called Siwi.
Egyptian photographer Donna Gouda takes us on a stunning journey to Siwa that will make you want to live there forever.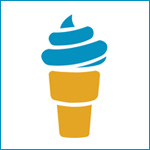 Comments