15 Magical Photos That Will Make You Fall in Love With Nubia
The perfect words to describe Egypt today would be a hidden gem. The country that once thrived on tourism with its unprecedented beaches, monuments and history, is now on hiatus due to the political turmoil in the Middle East. With our currency floatation, traveling (aka the finest pleasure in life) has become quite challenging, considering our economic woes.
Yet, that doesn't mean we can still have the trip of a lifetime in our very own homeland. No need for visas, dollars or euros, all you need is a backpack and you will find wonders in the country you're so used to that you actually forgot about its hidden gems.
Here are 15 photos of Egypt's Nubia that will make you want to leave the city and experience the serenity of Upper Egypt: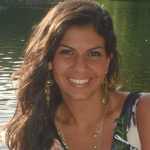 Comments